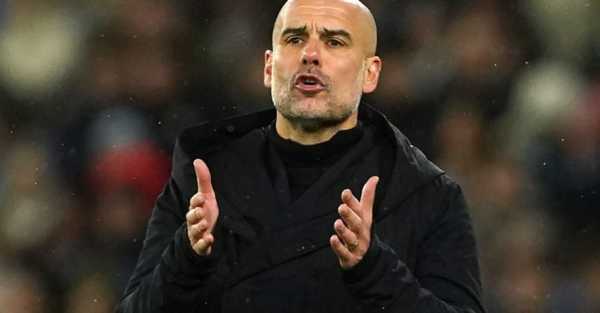 Manchester City are through to the quarter-finals of the Champions League for a sixth successive season.
Here, the PA news agency looks at whether this could be the year they finally win the competition for the first time.
Will the goals of Erling Haaland make the difference?
After City's near-misses of recent years – the 2021 final and the semi-finals last year – it seemed to many that a fit and firing specialist centre-forward was all they were lacking. In Haaland they have clearly filled that gap. After his stunning five-goal haul against RB Leipzig on Tuesday, the prolific Norway international has now scored a staggering 39 goals in 36 appearances for the club. The 22-year-old is a ruthless goalscoring machine and City now seem to have all the pieces they need. They would certainly seem to have few excuses for another failure, but it is not so simple.
Why is that?
Advertisement
While Haaland is clearly doing what he was brought to the club to do, his presence has required an adjustment to the team that has not yet fully bedded in. In previous seasons City have operated with a 'false nine' or had their centre-forwards moving into other attacking positions. Asking Haaland to do this too much would negate his considerable strengths. City have therefore moderated their structure and, with players still getting used to this, it has looked clunky at times. With City not finding their usual levels of consistency this term, this has been highlighted whenever they have suffered a frustrating result.
Are other factors affecting them?
Yes, it is not just down to Haaland's arrival. City had more players at the World Cup than any other club with 16 and that could be taking its toll while the defence has not had a settled look all season. There were injuries at the start of the campaign, while the inexperienced Sergio Gomez has not been an effective replacement for the departed Oleksandr Zinchenko. The emergence of Rico Lewis has been a positive but the issues that led to Joao Cancelo's loan move in January caused further disruption and, having the likes of Nathan Ake, John Stones or even Bernardo Silva filling full-back positions, as they have at times, was not the plan at the start of the season. They have kept four clean sheets in succession but there is a feeling they could still be vulnerable.
Why did Pep Guardiola recently call for more from Kevin De Bruyne?
Advertisement
It does seem that City manager Guardiola has not been fully satisfied with the performances of De Bruyne lately, benching him for a number of games. The Belgium midfielder's stats are still good, but, given the high standards he has set in recent recent years, he is perhaps judged by a greater standard than most other players. It could be that the World Cup has had an effect on his game. Guardiola, who has been critical of a few players this season, maybe hopes his words can rouse him ahead of a crucial few months. He performed well against Leipzig on Tuesday, capping City's win with a fine goal in stoppage time.
What else do City have in their favour?
Guardiola had a fully fit squad heading into Tuesday's game, which is a fine position to be in at this stage of the season. Phil Foden has also returned to form after a difficult spell, allowing Riyad Mahrez – an impressive performer through the winter months – something of a rest. City will hope they can return after the upcoming international break ready to hit the ground running. They do not yet know their opponents for the last eight but, after Tuesday's win and with their experience of going deep in the competition, there is no reason not to feel confident. Other clubs will certainly hope to avoid them in the draw.
X
Sourse: breakingnews.ie