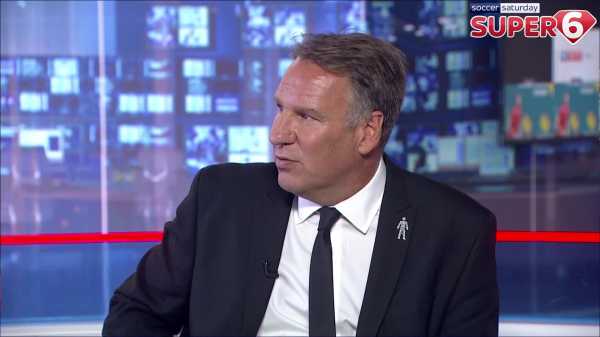 0:43
Paul Merson tells Super 6 why he felt Harry Kane was poor for England in their win over Tunisia.
Paul Merson believes Harry Kane was "poor" against Tunisia and hopes his late goal does not disguise a disappointing performance.
The Tottenham striker headed an injury-time winner to earn a 2-1 victory for England in their first World Cup match on Monday, having earlier opened the scoring with an 11th-minute volley.
But Sky Sports pundit Merson, who represented England at the 1998 World Cup, says Kane's all-round play was not good enough and needs to improve if England are to go far in the tournament.
"If I'm being honest – and I'm one of his biggest fans – I thought he was poor," he told Sky Sports Super 6.
"He scored the two goals, but he brings more to the team than that. He's not a Gary Lineker, who would touch the ball twice and score two goals and that's what he brought to the team.
"They need Harry Kane to hold the ball up, get involved and bring other players into the game. I don't think he did that.
"That's being a little bit too critical and I'm thinking ahead to the knock-out stages."
Merson's Super 6 predictions
Belgium 3-0 Tunisia
South Korea 0-2 Mexico
Germany 2-0 Sweden
England 3-0 Panama
Japan 1-1 Senegal
Poland 1-2 Colombia
Kane's early goal capped a blistering start from Gareth Southgate's side and Merson was full of praise for their early work.
And he says England's young players need to understand that the overall performance was not good enough, despite picking up the win.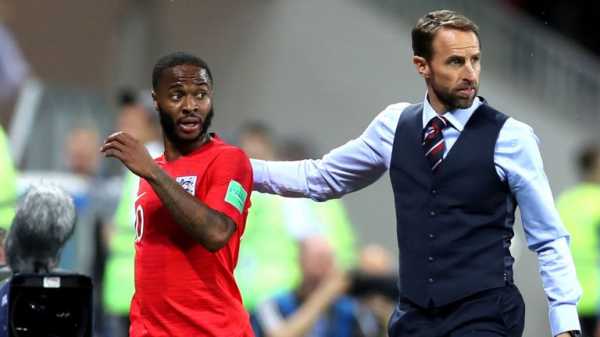 "Before the game I was really up and thought we had a chance," he said.
"The first 15 minutes was the best I've seen England play in 10 years. The way they passed and moved was outstanding.
"But after that it got worrying; it really fizzled out. There was no creativity and the goalie never made a save in the second half.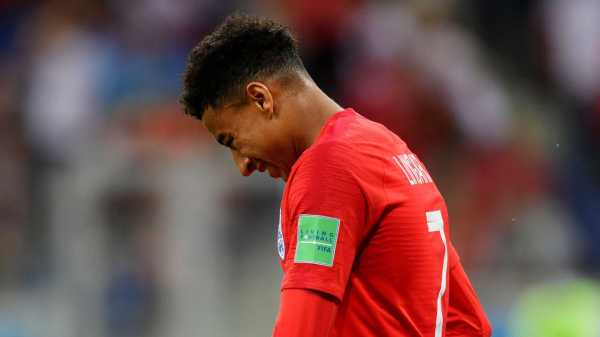 0:42 Paul Merson tells Super 6 that England are too reliant on Harry Kane for goals and need to find more options elsewhere.
"Then Kane popped up and scored, but I hope that doesn't cover over the cracks.
"It's an important couple of days for Gareth. The lads will have gone in the dressing room buzzing and he needs to sit them down and watch it. That won't be good enough.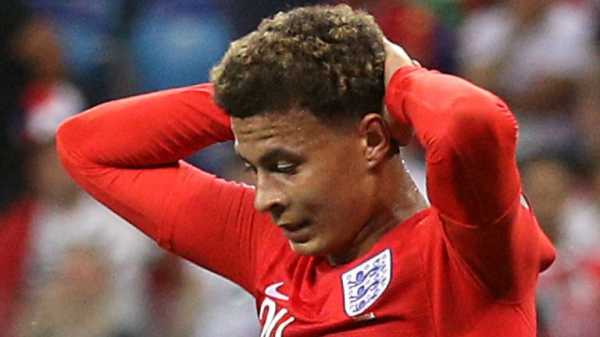 Kane's Tottenham team-mate Dele Alli is an injury doubt for England's second match against Panama on Sunday – but Merson believes he should not play, even if he is fit.
He added: "I probably wouldn't have played Dele Alli in that [Tunisia] game and I wouldn't have been fussed about playing him against Panama.
"Dele Alli needs to be playing in games where the other teams are going to have a go at us and there's grass on the other side.
"He's very good without the ball and makes good runs, but there's got to be space.
"In the first two games there will be 10 behind the ball, but against Belgium and in the knock-out stages I think Dele Alli will be a better player."
Also See:
Merson's predictions
England's defence 'winging it'
Kane targets Ronaldo and Messi
Neville on England's big win
Sourse: skysports.com