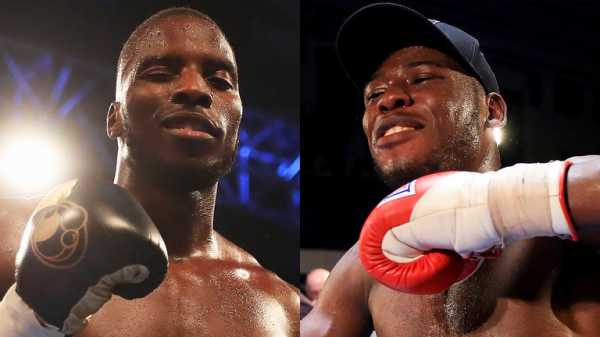 Just days away from their grudge fight, we asked Lawrence Okolie and Isaac Chamberlain for brutally honest opinions about each other…
The cruiserweight duo will finally settle their bitter feud this Saturday night at The O2, live on Sky Sports, after weeks of heated words between the fellow Londoners.
But what does Hackney's Okolie really think about Brixton rival Chamberlain? We dug a bit deeper as the two fighters were asked to analyse their opponent and a crucial night for their careers…
Live Fight Night
February 3, 2018, 7:00pm
Live on
Get Sky Sports Get a Sky Sports pass
Who is under the most pressure?
Okolie: Both of us are under pressure. I've been under pressure every single time I fight. It's that same amount of pressure I'm under now to win. In terms of the occasion, I've always had people rooting for me, wishing me good luck, because I've always had a profile since the Olympic times.
For him, this is the first time he's going to deal with people wishing him luck on this level. But I think he will be able to handle it well. I don't want him to freeze up and I take him out in round one. I want it to be a good fight.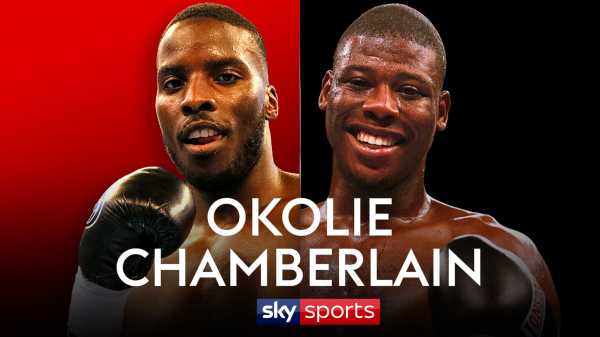 Anthony Joshua says Okolie must expect an epic battle with Chamberlain
Chamberlain: I think Lawrence is under the most pressure because he's the Olympian, he's the one that's supposed to be at that stage and do all of that stuff. They say he is the favourite for the fight, so of course, all the pressure is on him.
Will he cope with it? I don't know, because certain things he says, he really contradicts himself. He says he's going to knock me out in one round, then he says it's going to be a great fight and a war for the fans. Which one is it?
Are you expecting him to make a big entrance at The O2?
Chamberlain: He's going to come out to 'Penny Bois' cr*p that no-one even knows about. Everyone in the crowd is going to be 'what the heck is this?'
What about your walk-in?
Okolie: It's a big surprise. It could be no music. I could come out to just silence. If there's a rapper, it has to be one that I respect, or has a message that I want to get across. If not, then it's all about me.
Do you respect him as a fighter?
Okolie: Absolutely. The more that I have studied him and my team have studied him, the more respect I have for him. Initially, when I looked at him, I thought you know what, he's just a little kid and I'm going to go in there, two rounds, three rounds, take him out.
But the more we analyse him, we realise that it's his character that makes him a better fighter. He's not really the strongest, the toughest, but what he's got is good mental fortitude.
Do you respect him as a person?
Okolie: Yes, because he decided to fight. The stuff I don't like is in person, he's very smiley, happy, but on social media he's the big man in that he'll post tweets of how I look. He'll show stuff of me being hurt in the past.
I'm just hoping that the Chamberlain on social media shows up on fight night and not the Chamberlain that we see in interviews and press conferences.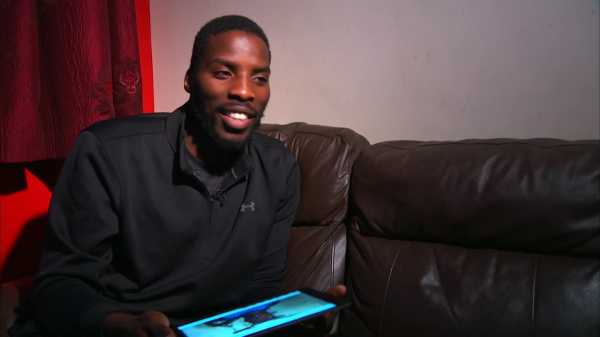 Okolie and Chamberlain have continued to trade heated words
Chamberlain: No. He's just an idiot. The way he is, he's just arrogant, he just goes around like he's better than everyone. If he looks down at me, that's going to be a bad mistake, because I'll be looking down at him when he's on the canvas.
Is he fake or real?
Chamberlain: We're about to find out on February 3, in front of thousands of people, and people watching on TV.
What are his weaknesses?
Okolie: He hasn't lost yet, so it's hard to tell, but I think some of his greatest strengths are some of his greatest weaknesses and that will show on the night.
One of his greatest attributes is his mindset, so he has got this warrior persona, which is going to show itself, and that's going to be part of the reason for his undoing.
How hard does he punch?
Chamberlain: To be honest, if you're watching 'Coronation Street' on TV with Nik Naks on your belly, and you get a phone call: "Do you want to fight Lawrence Okolie tomorrow?" Are you really prepared? You're not prepared.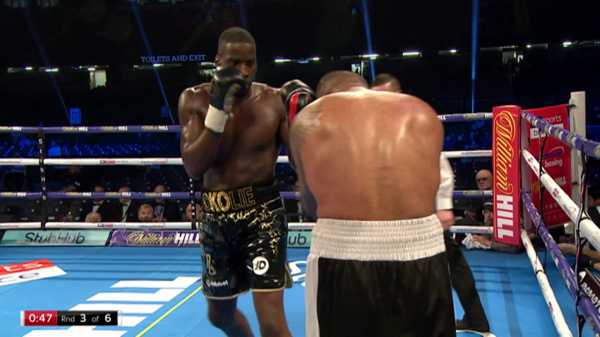 Okolie displayed his punch power with a knockout of Adam Williams
You are going to be dropping your building stuff and going to fight tomorrow, going to get knocked out by this guy who has been training for six weeks. It's different when it's a person who has been training to take punches in sparring and all of those things.
Okolie: Anyone can hit hard one time, throw a massive shot and take anyone out. But I think consistently he's an average puncher for the weight.
He's not a monster puncher, but he punches hard enough to gain people's respect, otherwise people would just walk through him. Not as hard a puncher as me.
What is the ideal ending to the fight?
Okolie: My ideal finish is the first punch in the first round. I had to really sit down with [trainer] Brian [O'Shaughnessy] and the team to let them know seriously what we're going to do, because he is adamant that I'm going to chin him viciously.
Chamberlain: Knocking him out, as simple as that. We're going to stick to the tactics and the game plan that my uncle [Ted Bami] has thought of and just win the rounds, eventually catch him and knock him out.
Will you treat yourself to some British Beef after you win?
Okolie: I actually don't eat meat, so I'll treat myself to a burger for sure, but a different type.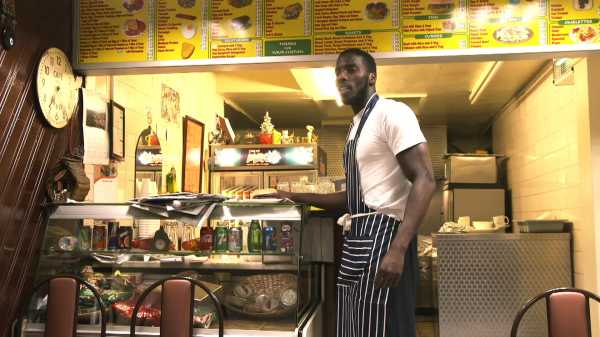 Isaac Chamberlain says he will send Lawrence Okolie back to the burger kitchen. Who will relish the challenge on February 3?
Chamberlain: You know what, for this one Nando's have organised a little presentation thing for after the fight. Forget beef, it's all about chicken.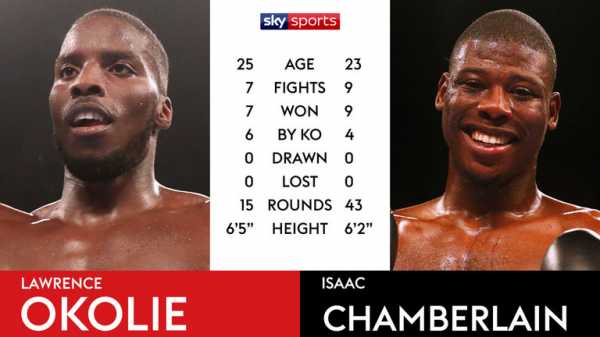 Watch Lawrence Okolie vs Isaac Chamberlain, from The O2, London, Saturday, February 3, live on Sky Sports Main Event & Action.
Also See:
Sky Live: Okolie vs Chamberlain
VOTE: Okolie or Chamberlain
Usyk backing Chamberlain
Okolie: Thieves won't steal my smile
Sourse: skysports.com