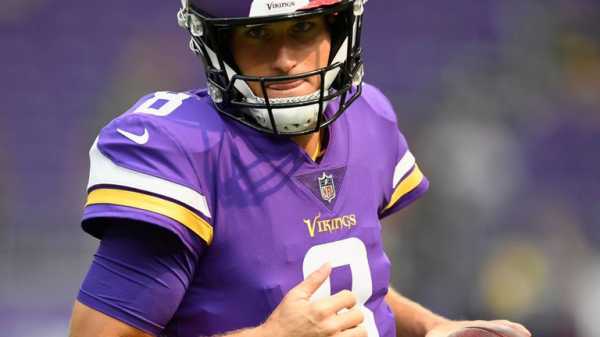 The wait is nearly over and the new NFL season is nearly upon us!
The season starts on Thursday, September 6 – defending Super Bowl champions Philadelphia Eagles kicking things off at home against Atlanta Falcons, live on Sky Sports – but, before then, it's time to assess the contenders for 2018.
We will preview all eight divisions over the coming weeks, continuing here with the NFC North, while you can cast your vote on who you think will win below…
Click here to read our AFC West season preview
Minnesota Vikings
Head Coach: Mike Zimmer
Key Man: According to the gurus at Pro Football Focus, safety Harrison Smith had the best statistical season out of any player in the league. Yes, that's right, any player! Above Tom Brady, above Todd Gurley, above everyone. With his terrific pass coverage, play recognition skills and tough tackling, he is a big reason why the Vikings' defense remains stellar year in, year out.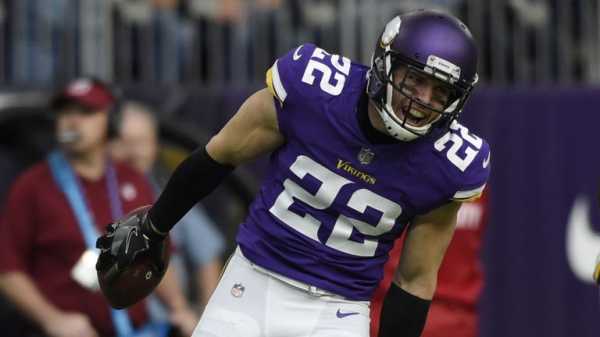 Major additions: There's no looking past Kirk Cousins. The record-breaking signing of the former Washington Redskins quarterback was one of the blockbuster moves of the summer, and perhaps an admission from the Vikings that while they had strength in depth at QB last year – think Case Keenum, Teddy Bridgewater and Sam Bradford – they lacked the star quality that could push them over the line. At $84m for three years it is quite an investment, but if it the difference needed for Super Bowl glory, that investment will be well worthwhile.
Last Season: Few would have anticipated Minnesota's achievements – a place in the NFC Championship game and 60 minutes from a Super Bowl in their home stadium. Even fewer would have predicted it after an injury crisis which sidelined their first two QBs and their star rookie running back, Dalvin Cook. Minnesota will have been delighted with that campaign, and even more pleased that they have kept so many of the players that spearheaded it.
Prospects: The signs look good. Amid the injury crisis that ruined so many teams' season last year, Minnesota proved that they can thrive even when key players go down. Their elite defense has retained the core personnel from last year, and will be surely boosted by the shrewd addition of ex-Seattle Seahawk Sheldon Richardson. Offensively, much will depend on Cousins. Few doubt his talent but his record as a starter – 26-30-1 in Washington – does not stand out. Now he must prove that he is not just a talented player, but a winner as well.
Prediction: 1st (12-4)
Green Bay Packers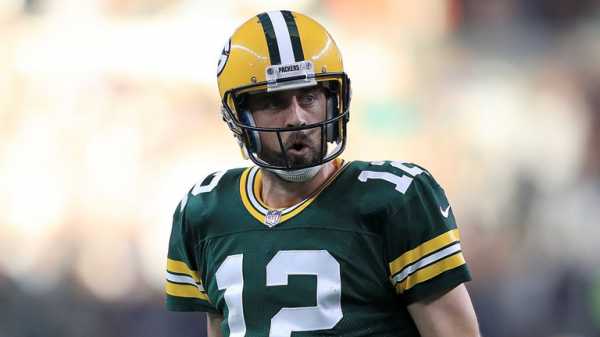 Head Coach: Mike McCarthy
Key Man: Who else could it be but Aaron Rodgers? There is a case to be made that Rodgers is the single-most valuable player to his side in the entire league. The team's record certainly bears that out: Green Bay were 4-1 last year before he went down with a collarbone injury, and from then on lost eight of their remaining 11 games. There is simply no substitute for his supreme game management, pinpoint passing and his ability to extend every play. With him, Green Bay could be Super Bowl contenders. Without him, they are not even close.
Major Additions: Former New York Jet Muhammad Wilkerson is, to put it mildly, a temperamental spirit, having been guilty of numerous disciplinary violations during his time in the Big Apple. If he is motivated, however, the Pro Bowler could be a much-needed addition to shore up Green Bay's lacklustre defensive line. Also, keep an eye out for new cornerbacks Jaire Alexander and Joshua Jackson, their first two picks from this year's draft. The secondary has been a problem for the Packers, and the hope is that these two will be the solution.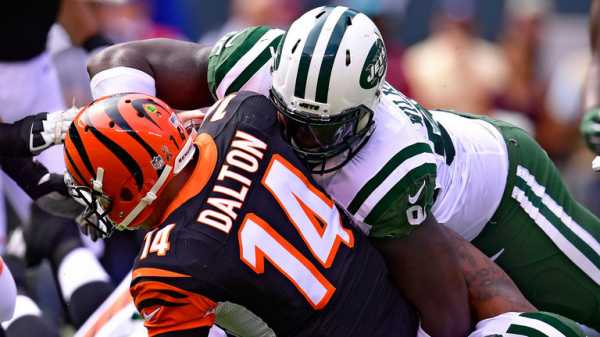 Last Season: It was a tale of two halves: with Rodgers, and without him. With him, Green Bay put enough points on the board to cancel out their defensive deficiencies, and even looked threatening enough to win the division. With poor Brett Hundley under center though, it was a different story. The offense was no longer up to task and the end result was a 7-9 record, the team's first losing season since 2008.
Prospects: Defense is the key. Green Bay have recruited well this summer but concerns still remain and past history has not been kind – in 2015 and 2017 the Packers used both of their top draft picks on defensive backs, yet still conceded the second-most passing TDs last year. QB depth is also still a problem. While no one can replace Rodgers, good teams still need good back-ups, and unless Hundley and DeShone Kizer – arriving after a disastrous rookie year with the Cleveland Browns – have seriously improved over the summer, it could all be curtains if No 12 goes down again to injury.
Prediction: 2nd (9-7)
Detroit Lions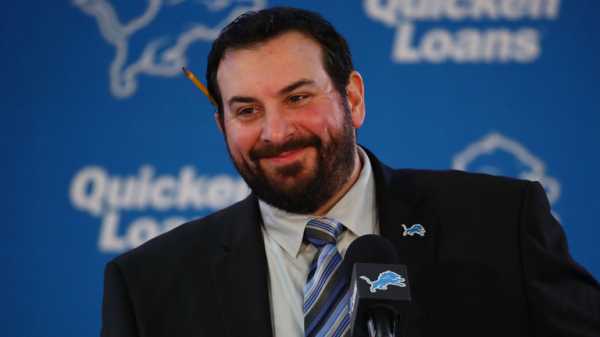 Head Coach: Matt Patricia
Key Man: Matt Stafford commands the headlines, but cornerback Darius Slay has proven he is the standout player in Detroit. He co-led the league in interceptions last year with eight, is a strong tackler and covers ground like few other defensive backs in the league. Their defense as a whole is questionable, but Slay has shown he is a playmaker.
Major Additions: The new head coach himself, Matt Patricia. A two-time Super Bowl champion as New England's defensive co-ordinator, Patricia boasts excellent credentials for a rookie coach and will command the customary respect granted to members of the Bill Belichick coaching tree. Speaking of Super Bowl winners, running back LeGarrette Blount, fresh from back-to-back Vince Lombardi trophies, could be a key touchdown threat, and will help lessen Stafford's heavy offensive workload. Amazingly, the Lions have not had a 100-yard rushing game since 2013. Surely that must change this year.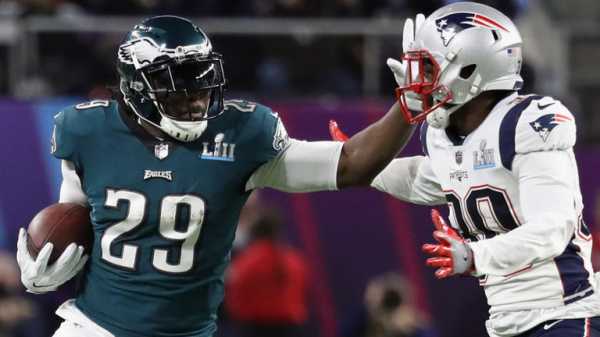 Last Season: 2017 promised so much for Detroit, but ultimately ended in frustration. There was good news: winning all their divisional road games for the first time, a second successive winning campaign, and sweeping their rival Packers. But it was all for nought as they finished 9-7 – a record that was good enough for the playoffs the year before, but not enough this time.
Prospects: The Lions are a tough team to predict. They have made improvements in the right areas, with their poor ground game boosted by the additions of Blount and rookie Kerryon Johnson. They have retained some important pieces too: Golden Tate, Marvin Jones and Kenny Golladay make up one of the most talented receiving corps in the league. That's all without mentioning the presumed improvements Patricia's defensive acumen should bring. Nonetheless, it is hard to shake the feeling that this is still Stafford's team, and will go as far as he is able to take them. It does not seem like enough.
Prediction: 3rd (8-8)
Chicago Bears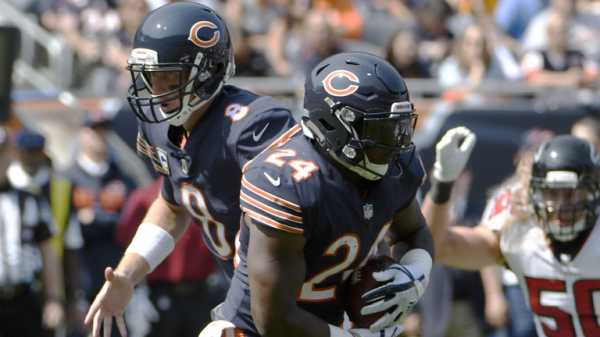 Head Coach: Matt Nagy
Key Man: At just 23 years old, running back Jordan Howard has crept under the radar during his two NFL seasons, despite rushing for over 1,000 yards in each, and scoring 16 TDs. Perhaps it's is the result of being on a perennially bad team, but if he keeps this form up, it will be impossible to ignore him for long.
Major Additions: The Bears needed some offensive weapons and they may well have found some. Ex-Jacksonville Jaguars receiver Allen Robinson is the most eye-catching: having played well for the Jags under losing conditions for years, he unfortunately suffered a season-ending injury in week one last year just as the Jags actually became good. Trey Burton – he of 'throwing a TD pass to Nick Foles in the Super Bowl' fame – should also be a useful target at tight end.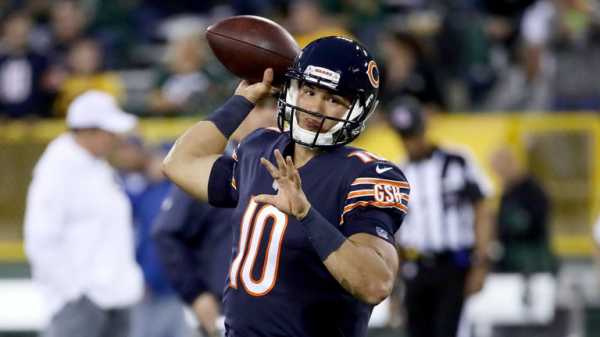 Last Season: It was another disappointing campaign at Soldier Field, continuing a run of losing seasons stretching back to 2012. They used their second overall pick last year on quarterback Mitchell Trubisky, a choice certainly made with longer-term ambitions in mind rather than short-term results. While he showed promise in spurts, he was not a consistent threat, throwing just seven TDs in 12 starts. It was not all bad though: several defeats were very narrow, and there were some impressive wins over the Pittsburgh Steelers and Carolina Panthers thrown in.
Prospects: It's far from unheard of for also-rans to become contenders: Super Bowl champions the Philadelphia Eagles, Minnesota and Jacksonville proved just that last year. Are Chicago capable of such a turnaround? The answer will surely lie with Trubisky: if he can fulfil his promise and make the most of his new offensive targets, then it could be a fruitful season in Chicago. Realistically, however, it could be a year or two too soon for that.
Prediction: 4th (6-10)
Also See:
Season Preview: AFC West
NFL on Sky Sports in 2018/19
NFL Weeks 2 & 3 on Sky Sports
Follow us @SkySportsNFL
Sourse: skysports.com