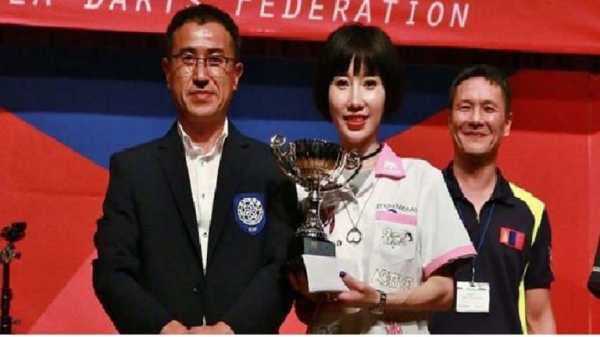 World Darts Championship" />
After just five years playing the sport, Momo Zhou will make her TV debut and become just the second female player to feature in the World Cup of Darts.
Zhou made headlines when she earned her place on the Chinese team by virtue of her victory in the World Cup China qualifier over Xiaochen Zong, who she beat in the final.
Zhou will follow Anastasia Dobromyslova in taking to the World Cup of Darts stage but her remarkable journey has only just begun, as she sets her sights set on an appearance at the World Darts Championship and her ambition for this week in Frankfurt and beyond.
Thanks to the PDC we got the chance to put some questions to Zhou.
How excited are you for the World Cup?
Winning the qualifier meant my darts career flips to a new page, because this is my first time in a TV event. I am calm with this, and it's just the start for me.
How did you start playing?
I started playing in 2013, when I was 22 years old. There was a bar in my home town of Dandong which had a soft-tip darts machine – my friends were playing and asked me to join them.
How big is darts in China?
Darts in China is not hugely popular yet, but in the last two years more and more people have started to play, and more darts clubs have opened. I've been playing in PDC China tournaments now for a couple of years too.
What are your ambitions following the World Cup? World Championship?
Of course, I would love to play in the World Championship one day. Your dream has to be big!
I just want improvement, and I've come here to learn something, get more experience and bring that back to China, share with other players.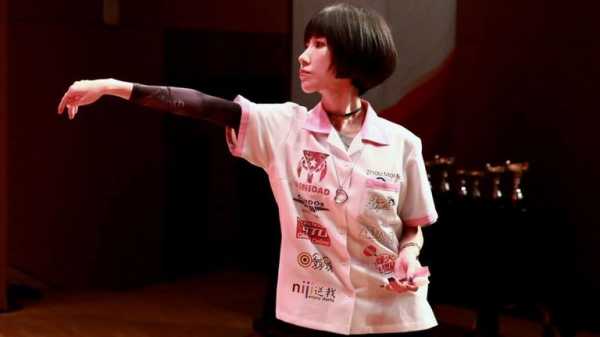 Do you enjoy the chance to compete on a level playing field?
I don't know yet because I've never been on the big stage like in a PDC event and with such a big crowd. I will find out on Thursday!
What is the standard of women's darts, compared to men's?
I think its almost same because darts doesn't require a high physical condition. It's good and actually I think that men have more pressure on them when they play against women.
Do you have a female darts inspiration?
Yes, my inspiration is the Japanese darts queen Matsumoto Megumi.
Can you inspire a new generation of female players?
I hope so. I hope I can give the confidence to female players to show them that in darts there is not such a big difference between male and female players. In China I already inspire the new generation of female player after I won several events within last few months and this is a new chance for me now in the World Cup.
Darts is back on your Sky Sports screens this week with the World Cup of Darts, live from Frankfurt – four days of live coverage get underway from 6pm on Sky Sports Action on Thursday
Keep up to date with the latest darts news, previews, reports, reaction and expert analysis. Get all the latest at www.skysports.com/darts and join in the conversation @SkySportsDarts- don't forget to use #LoveTheDarts
Also See:
Panel's World Cup predictions
Sky Live: World Cup of Darts
An All New England
World Cup of dominance
Sourse: skysports.com