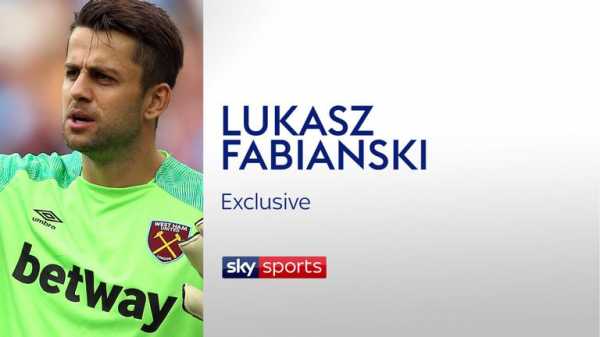 Lukasz Fabianski has warned "money doesn't play out on the pitch" as West Ham look for a positive result when they face Arsenal on Saturday.
The Hammers were one of the busiest Premier League sides in the transfer window this summer as they made nine new signings – including Fabianski – and brought in a new manager in Manuel Pellegrini.
But so far their investments have not paid off as they followed up an opening-day loss at Liverpool with a 2-1 home defeat to Bournemouth.
The defence did not escape criticism after the defeat to Bournemouth, and Fabianski acknowledges it will take time to get things right, despite the summer spending.
"The goals show there is still a lot of work to done and this is one of the aspects of the game we need to improve on," the goalkeeper told Sky Sports.
"Last season it was one of the points where the team struggled and looking at this week where we worked we have been putting a lot of attention into defending and we will improve for sure.
Wilshere out to prove a point
"The goals we conceded were preventable but with a bit more work and sharpness and better decision making they are avoidable.
"They punished us for the mistakes we made and I think we will be smarter after that game. I understand the price tags and the money spent, and everyone then believes because of that you are better than other teams, but the money doesn't play out on the pitch.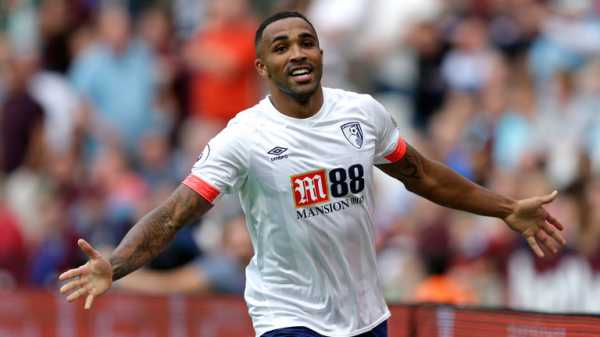 3:00 Highlights: West Ham 1-2 Bournemouth
"It's all about performing on the day. With time we will be much better as a team and a group. A few players came from different leagues and it always takes time to adjust to the pace and speed and intensity of the Premier League. Even though we lost the first two games I think we will have a good season."
Like West Ham, Arsenal are without a point ahead of the weekend after defeats to Manchester City and Chelsea.
Fabianski spent seven years with the Gunners from 2007-2014 before joining West Ham this summer from Swansea.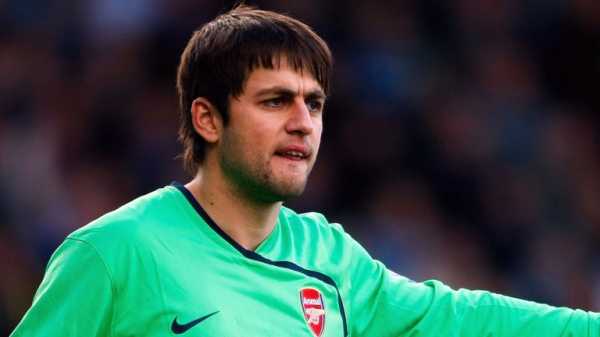 And, looking ahead to his return to the Emirates, he said: "They have had a similar start to the season to us.
"There's pressure in every game especially when it comes to "bigger teams"; they have this pressure every week. For us it's pressure because we didn't deliver in the first two games so that puts us under a bit of pressure.
"It will be a good game to watch because both teams will want to get the result."
Fabianski is also backing Premier League winner Pellegrini to get the best from his team.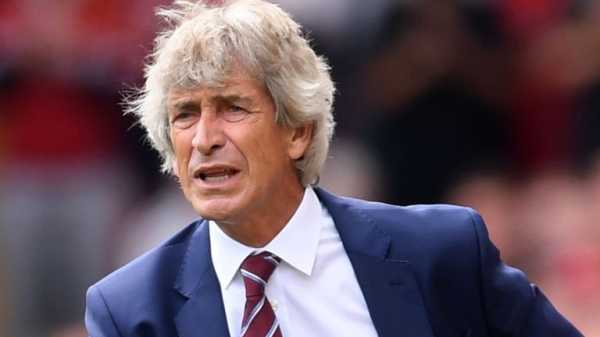 1:21 Manuel Pellegrini says West Ham's stadium issues are no excuse for the club's results on the pitch
"He is clear with his message to the team and we all knows his demands," he said.
"He wants to play attractive, offensive football, press teams and have a team that whatever happens you fight for three points. It's easy for us to understand and now we have to deliver on the pitch.
"He doesn't really dwell on what has happened in the past, he wants to be out there and continue to work and get us improving as a team. That's positive because you can see his standards are really high and his expectations are high. He can see the quality and knows we can be better in different aspects."
Also See:
Wilshere out to prove a point
Premier League questions
West Ham video
West Ham fixtures
Sourse: skysports.com