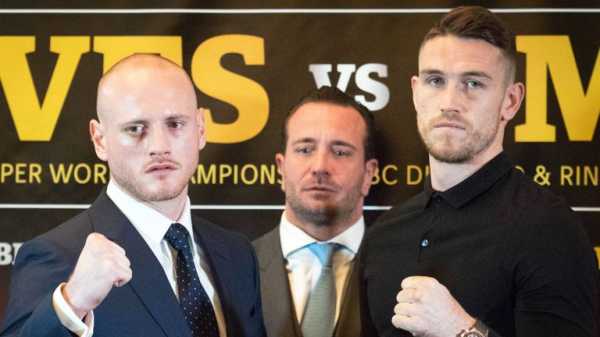 Callum Smith believes he can capitalise on George Groves' "suspect chin" to win the World Boxing Super Series final and become Britain's new No 1 super-middleweight.
Smith challenges Groves for the Muhammad Ali Trophy, the Ring Magazine belt and the WBA 'Super' world title, when they meet in the tournament final at the King Abdullah Sports City, Jeddah, Saudi Arabia, on Friday, September 28.
It will be the 28-year-old's first world title fight and although he admits Groves has more experience at the elite level, he insists the 'Saint's punch-resistance could prove his downfall.
"He's been there and done it, it took himself four goes and he kept himself up and kept himself going, and you've got to respect him for that," Smith exclusively told Sky Sports.
"But I also think the great career he's had has a downside. He's put a lot of miles on the clock and had a very tough career for a 30-year-old, but I am the opposite, I haven't had a tough career yet.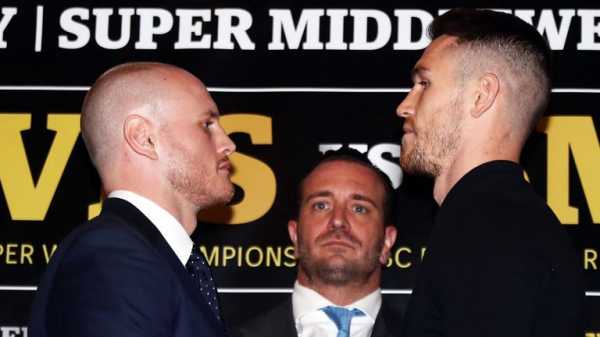 "He has put a lot of miles in, but his chin was always suspect, even when he started off as a pro. Everyone said his chin was suspect, he'd been knocked out in the amateurs and early in his career, Kenny Anderson had him over, so it's always been suspect.
"Fair play to him, he's managed to get where he is with, in my opinion, a suspect chin.
Smith admits he has been on the cusp of a world title shot for the last two years and even if Liverpool rival Rocky Fielding beat him to the ultimate prize, he is adamant he is ready to step up a level and prove he is Britain's best super-middleweight.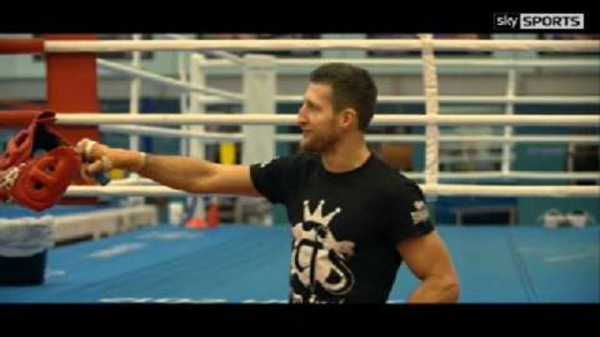 'Mundo' not only sparred three "non-eventful" rounds with Groves back in 2013 but also worked closely with Carl Froch as he turned professional around the same time, and is confident he can stop the WBSS No 1 seed replacing 'The Cobra' at the top the 168lbs pile.
"I feel I am the fresher man, the younger man and I believe it's my time to end his time at the top," said Smith.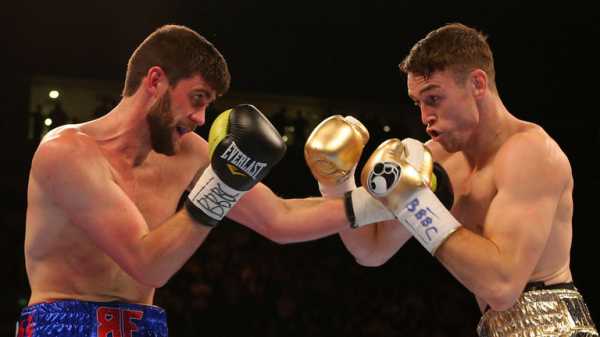 "It's somewhere I always believed I would be. When I turned professional those two [Groves and James DeGale] were racing through and I always had a feeling that when I get to world level, those two would be there and my path would cross with one, if not both, and it's turned out to be George.
"I've heard him says about my lack of experience, but I am in the same position as he was for his first Froch fight and I still say, to this day, it was the best performance of his career.
"He rose to the occasion and he, more than anyone, should understand my position. Number one is somewhere I always believed I would be."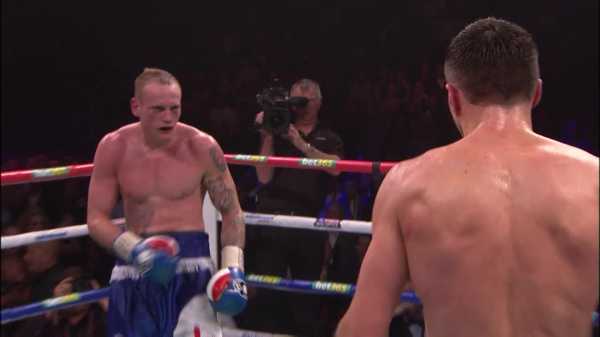 Relive the infamous sixth round of Froch-Groves I,. Smith says it remains the Saint's best performance
Also See:
VOTE: Your ultimate P4P Top 10
Froch's P4P Top 10
Groves: Smith then Stamford Bridge
Brilliant Boston night on Sky
Sourse: skysports.com