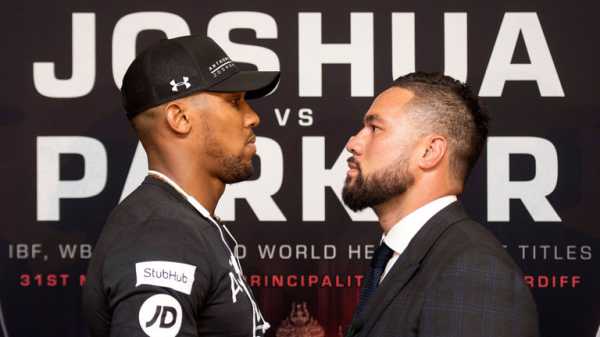 Joseph Parker is not interested in fame, he simply wants to take Anthony Joshua's world heavyweight titles, says his promoter David Higgins.
The 26-year-old New Zealander is preparing for his unification clash against Joshua in Cardiff on March 31, live on Sky Sports Box Office, with three of the major world belts at stake.
Parker can become a worldwide star if he defeats Joshua, an Olympic gold medallist with a perfect 20-fight record, but Higgins insists his fighter's main motivation is to become the sole champion in the division.
"I don't think fame is what's driving Joseph at all," said Higgins. "He has a huge extended family to look after, but I think achievement and satisfaction are a big part of it.
"No one has really done that since Lennox Lewis and so I think that will be very motivating."
Joshua has questioned whether Parker can handle the enormity of the occasion, with both champions expected to attract a huge crowd of media and fans.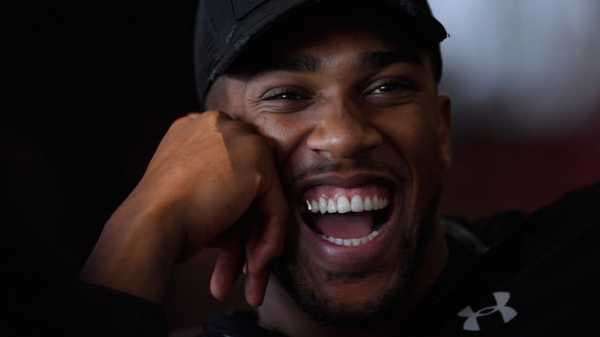 Joshua sent a message to Parker ahead of next month's world title fight
But Higgins says Parker witnessed the big-fight hype in the early stages of his career when he appeared on an undercard for a Wladimir Klitschko world title defence in 2014.
"He won't be fazed at all. To him, it will be another boxing ring," said Higgins.
"Whether it's in the North Pole or Timbuktu, or the Millennium Stadium, the preparation will be the same, the mindset will be the same.
"One thing we know about Joseph is that side of it won't faze him. He's got a job to do, he knows what it is, he'll take it very seriously.
"There might be some people that might be overawed, but Joseph Parker is not one of them."
Watch the Anthony Joshua vs Joseph Parker world heavyweight title unification fight, from Principality Stadium, Cardiff, on March 31, live and exclusive on Sky Sports Box Office.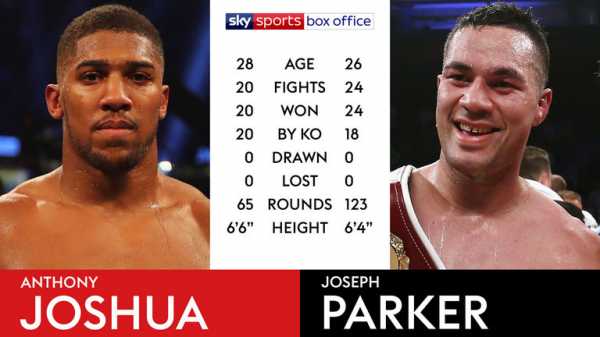 Also See:
Joshua vs Parker on Box Office
Khan: AJ should head to America
Povetkin vs Price on AJ-Parker bill
Parker: I'll smile at AJ's punches
Sourse: skysports.com