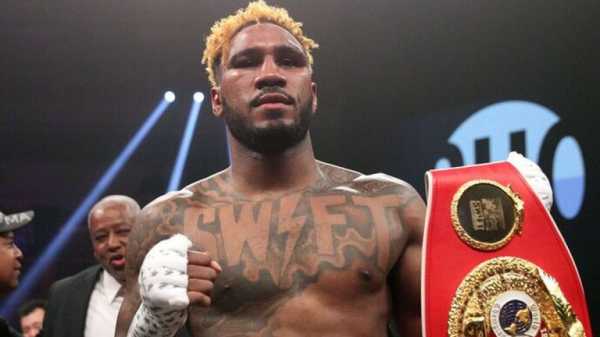 Jarrett Hurd has called for Kell Brook to back up his words and fight him.
The WBA 'Super' and IBF super-welterweight champion wants to fight Brook before the end of the year in America, with all his belts on the line.
«I was watching a few interviews on YouTube with Kell Brook saying a few things like 'the kid Hurd's not that good', and he'd fight me if there was a belt on the line,» Hurd exclusively told Sky Sports.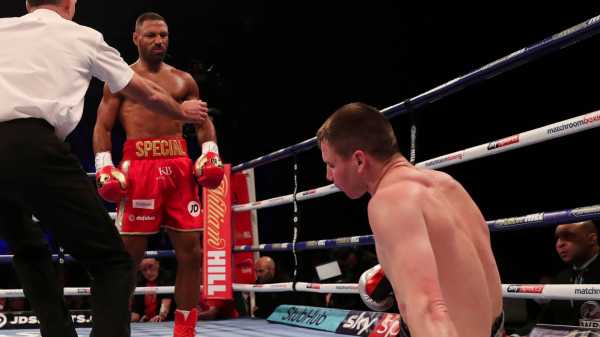 Kell Brook put his last two defeats behind him with a stunning second-round knockout against Sergey Rabchenko
«Not only does he say he would fight me if there was one belt on the line because I am no good, well I've got three belts. If he wants to show he is up for the challenge, I've got the opportunity for him.»
Hurd was recently crowned a unified champion at 154lbs, with a points win over long-standing WBA holder Erislandy Lara.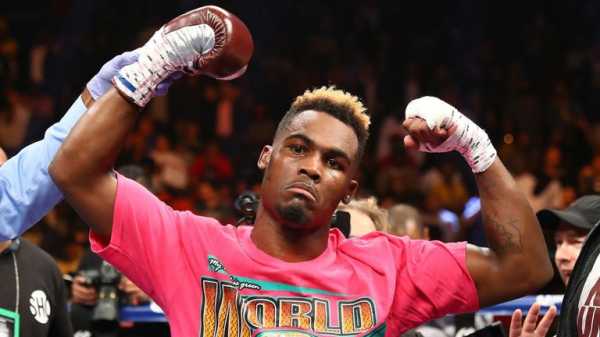 It was followed by a social media exchange with WBC holder Jermell Charlo, but the unbeaten 'Swift' says a win over Brook will help him reach the ultimate goal of becoming the undisputed super-welterweight champion.
«I know I am the best,» Hurd added. «At the end of the day I don't want to slag off any fighters, I just want to keep improving while I feel this way and give people a reason why they view me as the No 1 world champion.
«Fighting Kell Brook is going to help put me there.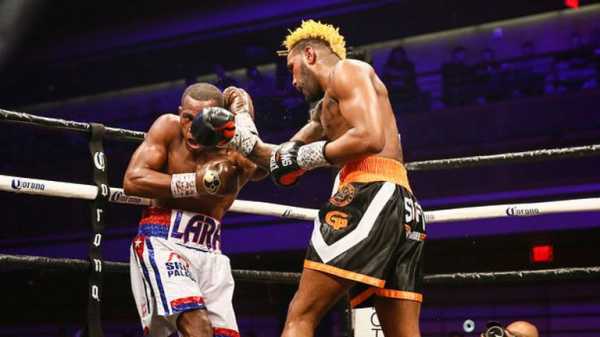 «Of course, I want all the belts. We don't want pushovers though, or no easy fights, just tough fights to set up the unification with Jermell Charlo. That's why we want Kell Brook.
«Right now he's not a natural 147-pounder, he's a little smaller but he is a decent fighter. The tools that he has are not very specific and he does nothing extraordinary but does nothing bad either.
«I've got my size advantage and just me, who I am… the No1 unified champion. Anything I can do in the ring I capitalise on, I can walk Kell down, it doesn't matter, nothing he can do can neutralise anything I've got.»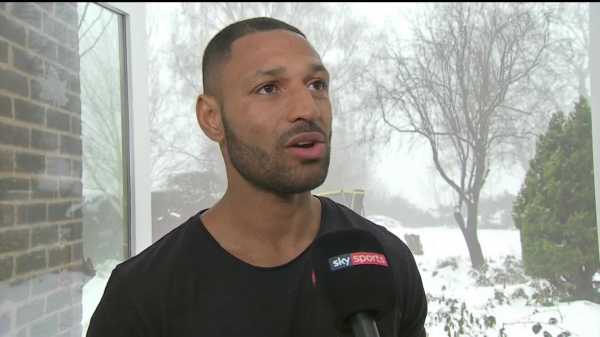 Kell Brook said he will be a two-weight world champion by the end of 2018 following his stoppage of Sergey Rabchenko
Trainer Ernesto Rodriguez made it clear he is full of respect for Brook, who beat Sergey Rabchenko with a brutal second-round stoppage in his first fight at super-welterweight.
Brook has said he will become a two-weight world champion and the man behind 'Swift' wants to see him try and prove it.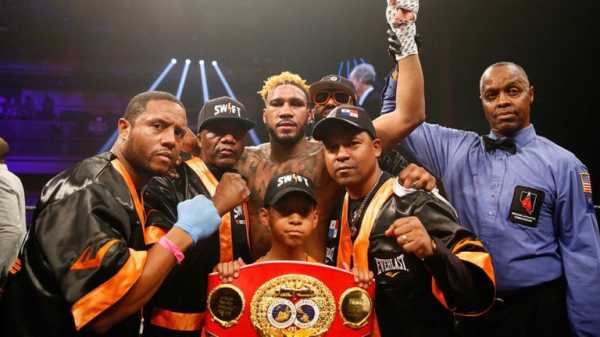 «No disrespect to Brook, because he's a great fighter, a good champion and it's a great opportunity for the pair to fight,» said Rodriguez. «There'll be three belts on the line, so what more can you ask for?
«If he wants to become a second-weight world champion, this is his opportunity to man up. Now it's time to put up, shut up or check out.»
Also See:
Khan vows to shut Brook up
Charlo: I've got a Brook blueprint
Toe 2 Toe
Boxing on Sky
Sourse: skysports.com