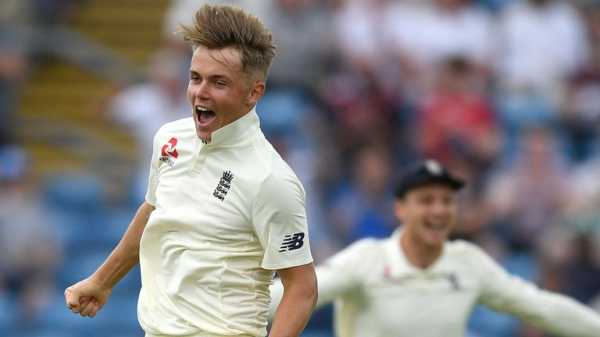 England romped to victory inside three days with a super Sunday display at Headingley to level the series in style. Here's all you need to know…
SCORECARD | COMMENTARY | HIGHLIGHTS
The Report
England sealed a comprehensive innings and 55-run victory over Pakistan inside three days as the two-Test series ended all square, writes Sam Drury.
Jos Buttler helped set up the win with an entertaining 80 not out that saw the hosts up to 363, a first-innings lead of 189, before the bowlers went about dismissing Pakistan cheaply for the second time in the match at Headingley.
Moment of the Day
Dom Bess' very obvious delight at watching back his athletic, one-handed catch to dismiss the disbelieving Haris Sohail was priceless. "A little bit of magic from a young 'un!" said spot-on Bumble, before aforementioned youngster trapped Imam-ul-Haq lbw with a little bit of drift to claim his first Test wicket – Bess celebrating twice over as the batsman's review failed.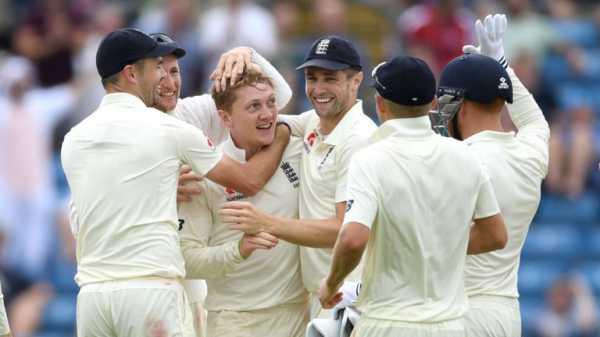 Catch up with all the action from day three of the second Test
The moment handed Anderson a second spectacular wicket after the seamer uprooted Azhar Ali's middle stump in devastating fashion, the opener thumping his pad in frustration after missing a straight one. Given Azhar's Test experience – and the way he had climbed into his innings so positively early on – that was a moment of true significance. As Sir Ian Botham would later say, Anderson and Broad knocked the stuffing out of Pakistan's top-order.
Talking Point
Who would make your all-time county XI if you could only pick from overseas players? Fifty years after overseas stars were introduced into the domestic game, that was the challenge we set Sir Ian Botham and David Lloyd – with some surprising results.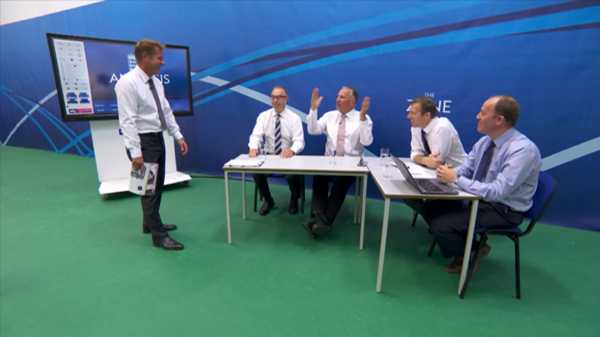 We give David Lloyd and Sir Ian Botham the task of picking their best overseas XI in county cricket
Michael Holding was of the view that, such was the quality of players early on, that one XI should be picked from 1968-88 to challenge a side selected from 1988 to the present day. But with Bumble, as chief selector, already picking two XIs to take on each other his suggestion was shelved!
With Mike Atherton challenging some of the decisions made, and statistician Benedict Bermange weighing in with a wealth of surprising stats, this was one topical talking point not to be missed.
Participation Test – day three
We shone the spotlight on CHANCE TO SHINE. The national charity aims to spread the power of cricket throughout schools and communities – taking the game to new places and using it to ignite new passions, teach vital skills, unite diverse groups, and educate young people… and players at all levels, including Stuart Broad and Dawid Malan, are only too happy to get involved. Read the full story here.
Laura Cordingley, chief executive, joined us in the studio and described the work undertaken by Chance to Shine as phenomenally successful having just worked with their four millionth child – and highlighted, in particular, how role-models are helping young girls get into the game.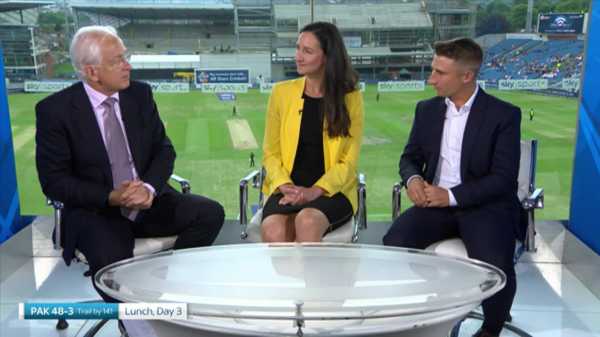 David Gower is joined by Chance to Shine CEO Laura Cordingley and Ambassador James Taylor
Chance to Shine Ambassador James Taylor explained how the charity is leading the way in supplying equipment and training for children to help with their development.
What they said
Dom Bess: "It's a surreal feeling. It's been very interesting as well. It's nice to see how these guys go about it. You have a real honest conversation about what we can do then go back and produce something like that. It was obviously a tricky wicket [here at Headingley]. It's nice that people dug in and got a team score and put pressure back on Pakistan. The ideas people came up with and the honest conversations we had. There were lots we could do better and we have done that. They had to get us out. People got a lot of good balls."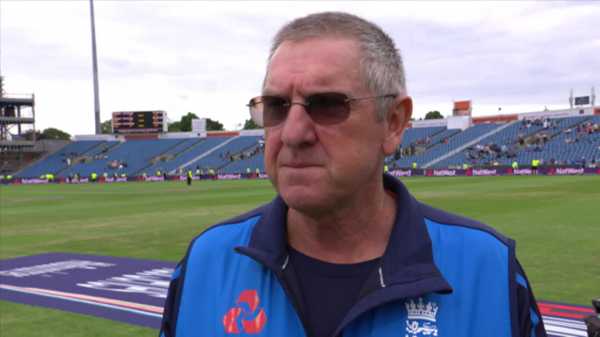 Ian Ward is joined by Trevor Bayliss to discuss how England bounced back in the second test against Pakistan at Headingley and looks to the challenges ahead
Wasim Akram: "I think it's too early to rate the team but what I like about them is their team spirit. Over and all the fielding and fitness has improved. We just have to be patient with this team. It's a young side, they will have ups and downs. They have a bright future ahead of them."
Joe Root: "We spoke after the game last week and spoke about character but most importantly we wanted to play with pride and enjoyment. And we learnt very quickly and adapted to tee conditions. We ended up bowling first and it played in our favour. A few guys stood up with something to prove.
Tweets of the Day
Also See:
Scorecard
As it happened
Day three highlights
Cricket videos
Sourse: skysports.com