Brighton boss Chris Hughton has backed David Moyes' hardline stance on Michail Antonio.
West Ham manager Moyes dropped Antonio from his squad to face Crystal Palace on Tuesday night after the winger was late for a team meeting.
It was a bold move from Moyes, who was missing nine senior players through injury and suspension for the crucial clash, which ended 1-1.
Hughton revealed he has faced similar issues during his management career and insists he would have done exactly the same.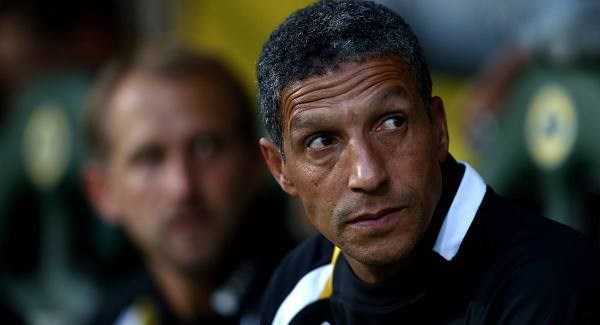 "It's certainly about circumstances," he said.
"David is a manager of huge experience and I think anybody that knows him and sees him, you can tell what type of manager he is. He is very much a no-nonsense manager.
"He likes to have a good relationship with his players but I think all the players know what's expected of them under David and I presume that would have been the case and that's why he made the decision that he did.
"I think we all have to make tough decisions, yes. We all have to make decisions to leave players out if a player hasn't done well enough or hasn't trained well enough or if you are not happy with him for a particular reason.
"So there will always be circumstances that make you think whether you want to play them or not."
Antonio, fit again after a calf injury, is expected to be back in the West Ham squad which travels to the south coast tomorrow.
The Seagulls are desperate for a home win having won just once at the Amex since September.
Hughton added: "I haven't been too unhappy with how we have done away from home.
"At home would probably be the disappointment that we haven't picked up more home wins.
"We have just seen Swansea pick up two outstanding results at home (against Liverpool and Arsenal) that most people probably wouldn't have expected.
"Would they have been able to do that away from home? It would have been a lot harder. Home form will play the biggest part of this end of the season."
– PA
Sourse: breakingnews.ie