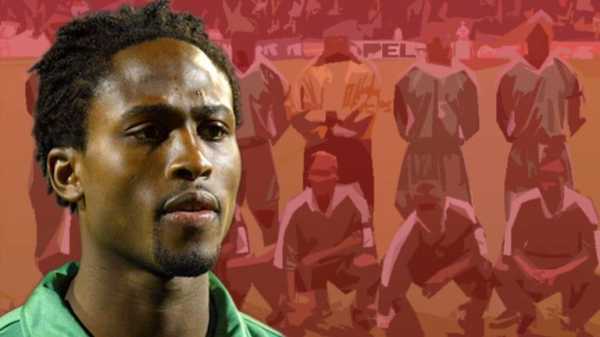 Former Nigeria international Celestine Babayaro discusses his hopes for the Super Eagles ahead of their friendly against England this Saturday. He also offers an update on his son's progress in the Newcastle United academy – the backflips could be making a return…
Celestine Babayaro was part of the golden generation of Nigeria players. An Olympic gold medallist for his country in 1996, his outrageous backflips became almost as much of a symbol of the joy that this group brought to the international stage as Jay-Jay Okocha's stepovers. Babayaro still laughs at the memory of playing with Okocha in his prime.
"The man is a monster," he tells Sky Sports. "Do you remember the old Chelsea full-back Albert Ferrer? For our game at the World Cup, he was the right-back for Spain. There was a trick that Jay-Jay did on him and I still don't think Albert has recovered. They thought they were going to play us off the park but we gave them the shock of their lives. It was great."
Nigeria beat Spain 3-2 on their way to the knockout stages that day in 1998. It was seen as the natural progression for a side that had provided one of the stories of the 1996 Olympics in Atalanta. Babayaro scored in the quarter-final win over Mexico and even got his team's opening goal in the final against Argentina in front of over 86,000 people.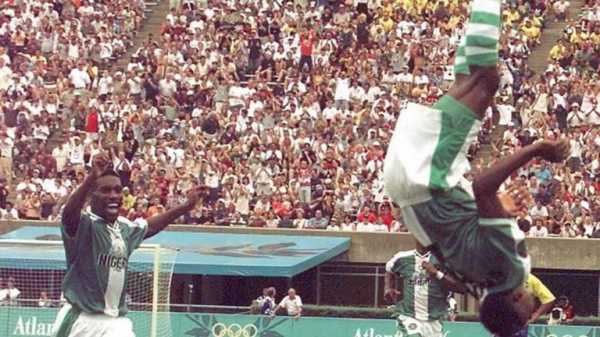 "When we got to the Olympics we were kind of the underdogs but we sprung surprises," remembers Babayaro. "Those were the days when the golden goal was in existence and Nwankwo Kanu did his magic against Brazil in the semi-final. We won the thing and that basically put Nigeria on the map to show that we love football and we are here to stay.
"It was such a strong group. Everyone in that 1998 squad was a starter for their individual clubs. We were very strong. Jay-Jay Okocha, Nwankwo Kanu, Tijani Babangida, Sunday Oliseh, Finidi George, the list goes on. Those were the days when the names of the Super Eagles sprung to mind. We brought joy to the people of Nigeria.
"We had a really good team but World Cups are about concentration levels aren't they? We beat Spain and won our group but the next game was against Denmark and we were overlooking them. You can't do that in a World Cup. You have to focus on the team in front of you and that was the mistake that we made. We paid dearly for it and lost 4-1."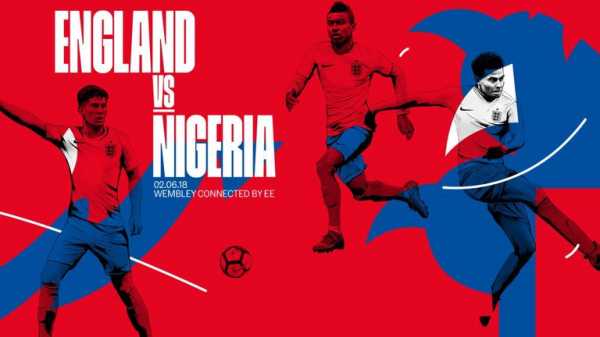 Twenty years on and Nigeria have still not reached the quarter-finals of a World Cup. Babayaro believes the wait for an African winner will go on. "I still think it will take a little time before an African team will win it," he says. "The concentration levels are coming, hopefully it will be soon, but we have not got it right at the minute."
There are encouraging signs for this squad though and at least 5,000 Nigeria fans will be at Wembley to support the Super Eagles when they face England in a World Cup warm-up match on Saturday. "I think the team will do OK because they have looked good in the friendlies," adds Babayaro.
"They were two down against Argentina but came back to win 4-2. Lionel Messi was not playing but Sergio Aguero was there. They also beat Poland in Poland with Robert Lewandowski playing.
"The team is looking good under new manager Gernot Rohr. He has done tremendously well with the players and I am really excited to see what they can do at the World Cup. Some people are calling it the group of death but I can see them coming through that which would be brilliant. If they can do that then they could go on to do exciting things."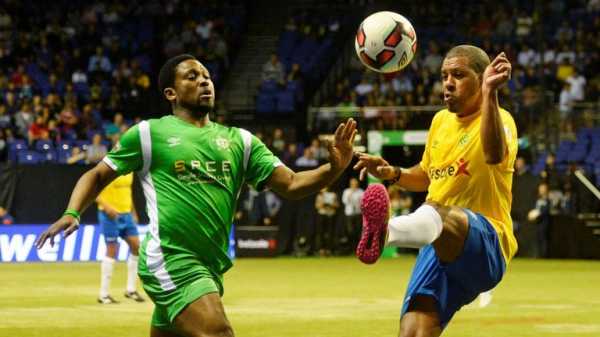 Arsenal's Alex Iwobi, Okocha's nephew, scored twice in that 4-2 win over Argentina. If that is enough to make Babayaro feel old, how about the fact that 10 years after his own three-year stay at Newcastle United came to an end, his 11-year-old son Ryan is now part of the club's academy? "It is going really well for him," explains Babayaro.
"Ryan went to play in a tournament at Newcastle's academy with his school. Fortunately, Rafa Benitez wanted to come and present the trophy to the winner and Ryan had scored, I think, 10 goals in the tournament. So Rafa asked him to come and play for the U12s."
Does this mean that Newcastle supporters will get to see the Babayaro backflip? "He does do the backflips, I'm being completely serious with you," he says. "He saw a video of me doing them. He decided he had to learn how to do them so now he does them without even putting his hands on the floor which is great. I love watching him play."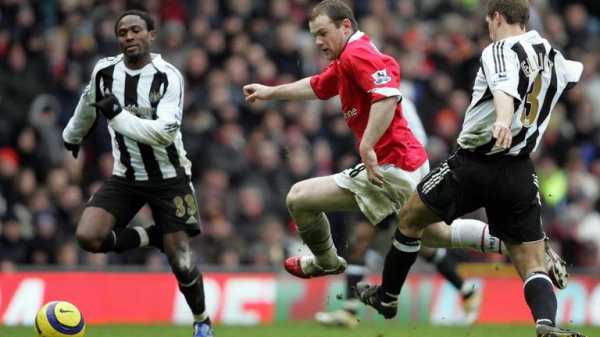 Babayaro still lives in the area. "Rafa is doing a great job here," he adds. "You can see what he has done in the loan market while others are spending millions. I just hope they will do everything possible to keep Rafa. If they let Rafa leave, I am not sure who they can get who will keep this team where they are at the minute without signing a lot of big-name players."
The connection to Chelsea, where he spent eight seasons between 1997 and 2005, remains strong too. Earlier this month, he linked up with old team-mates Roberto Di Matteo, Marcel Desailly, Gianluigi Vialli, Dan Petrescu, Frank Leboeuf and Gianfranco Zola to play a charity match in London. "I went into training for two weeks. It is getting harder," he admits.
But perhaps the team-mates that mean most to Babayaro are the countrymen with whom he met up with again to play in the Star Sixes in London last year. The bonds forged at Olympics and World Cups are special. "We keep in touch as much as possible and that keeps the spirit going," Babayaro adds. The Super Eagles will need some of that spirit in Russia.
England face Nigeria on Saturday, June 2 (ko 5.15pm) in their final Wembley fixture before Russia 2018. Tickets are still available at www.theFA.com/tickets
Also See:
Benitez open to Torres reunion
Mitrovic hints at Fulham stay
Sourse: skysports.com