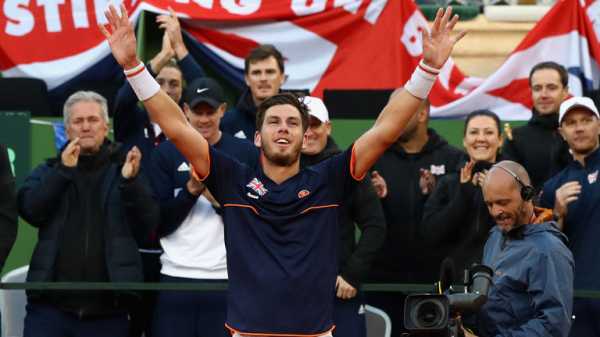 After a remarkable 12 months, which has seen Cameron Norrie transition from the American collegiate system to the professional ranks, Mathieu Wood finds the British player thriving in his growing reputation.
Last year Norrie was coming to the end of his third year of a Sociology degree at Texas Christian University [TCU] in Fort Worth, Dallas, having been the best player in college tennis that year. But, having put a halt to his studies, the 22-year-old has gone on to make great strides in the men's game.
Norrie, thanks to his success at University, avoided the trials and tribulations of Futures Tour tennis and soon won his career-first ATP Challenger Tour title last July in Binghamton, New York – a tournament won previously by fellow Brits Andy Murray and Kyle Edmund.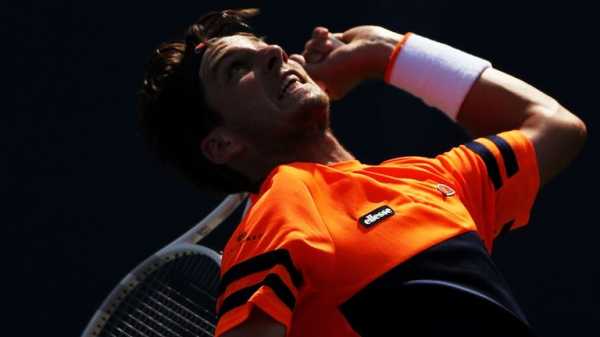 Norrie's series of landmarks
Davis Cup debut
Maiden Masters 1000 main draw at Indian Wells
First clay court victory
First ATP doubles title
Secures automatic entry into French Open
Set for first entry inside world's top-100
Fast forward almost a year and Norrie, who was born in South Africa but moved to New Zealand as a toddler, has enjoyed several landmark feats, including his most recent – breaking into the world's top 100 at an expected 85 for the first time in his career – which will be confirmed when the rankings are next updated.
Despite a series of noteworthy accomplishments; Davis Cup debut, qualification for a maiden Masters 1000 draw at Indian Wells, victory alongside Edmund in his first doubles ATP tour-level event and outright entry into the French Open, Norrie is in no doubt about his standout moment to date.
"Not only to win [against then world No 23 Roberto Bautista Agut] but also then on the Sunday against (Albert) Ramos-Vinolas, even though I was tight, was able to back up with a good performance [in defeat]. I was impressed with my physicality.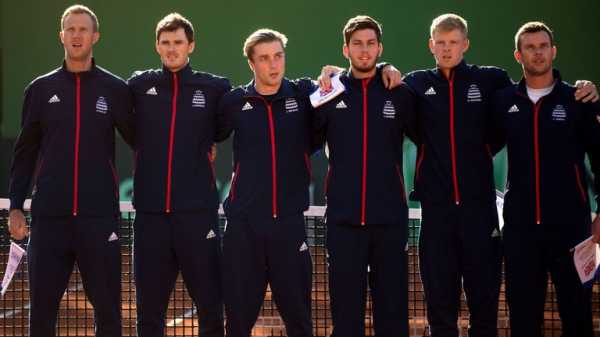 "Playing for my country feels great, even though we didn't get over the line, and it was a great opportunity to compete in a Davis Cup debut.
"After that it took a little out of me and it took quite a lot for me to get back to my usual self. It impacted on my schedule but there are so many positives to take from that week and that was the major highlight of my year so far.
"I am now in my favourite part of the year, playing on the clay and then going onto the American hard courts period coming up.
"I couldn't be happier with where I am and with my game. Everything is going great."
"For me to go to University was just to have a break from the lifestyle of tennis," he said.
"It is pretty tough, you are travelling every week and you have to be pretty mature to do so and also extremely talented.
"I was talented but I didn't feel like I had the level of maturity to travel on a weekly basis.
"I got very lucky with the coaches. I had David Rutidi and Devin Bowen mentoring me – they are both former doubles players on the ATP Tour. They were very good for me and kept me at a good balance.
"Devin was very professional and I learnt the importance of training hard and putting in the hours – that's where I made my strides with Devin.
"Tennis is my life now. It has become more of a challenge for me and I have had to adapt and learn. I was very fresh but now there is always another tournament after another.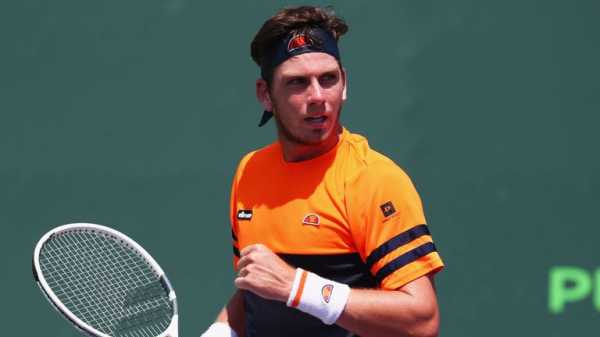 "I am still trying to figure out the right balance that I had at University in order to compete every week because you can't just not show up one week.
"Overall it has been a very good decision for me, there's just a lot of learning like anything."
Norrie, who admits to being unfamiliar with the clay courts before this season, has tested himself on the big stage heading to the Rome Masters qualifiers and despite defeat to Argentine clay-court specialist Federico Delbonis, is encouraged by his performances over recent weeks.
"I had a good couple of opportunities on the ATP Tour, including Estoril where I had three match points to make my first quarter-final. I didn't get through there but it is all a learning curve," Norrie said.
"Whereas, in the Challengers I would have just backed myself to get through. There were just different pressures going through me – it is really tough to make that jump.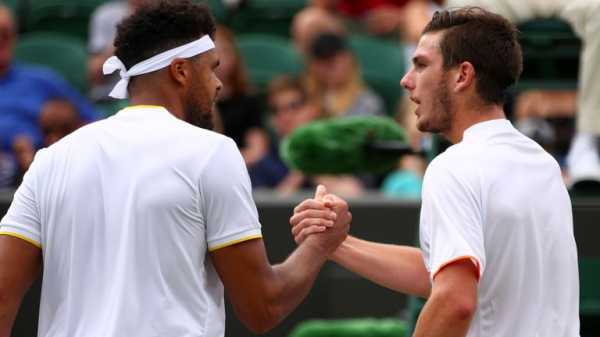 "I am very lucky to play tennis for a living, travelling the world at my age is just an unbelievable lifestyle and I am just trying to embrace it and enjoy it as much as I can. I am getting the opportunity to play some of the higher level tournaments.
"My scheduling [on clay] has been tough because I could have easily gone and played in Asia, on my favourite surface [hard], and I could be ranked top 60 or 50 in the world right now if I had just gone to Asia but I took the hard road.
"I wanted to develop my game on clay, come to the best tournaments, be among the best players. It is not easy but in the long run it is going to serve me well.
"My decision to play higher such as the Rome qualifiers has been good. It will benefit me in the long run for sure."
Norrie will head to Roland Garros in buoyant mood after this week's final preparations at the ATP 250 tournament in Lyon. Back-to-back victories helped him into the last eight before he upset world No 10 John Isner for the biggest win of his career to reach his maiden ATP semi-final.
"I am very grateful to have the opportunity to play in the French Open," the British No 3 said.
"I was playing college tennis in America. I have come so far from there. I would take my ranking right now from a year ago.
"I am in the main draw of the French so I can't complain at all. It is just such a great opportunity for me to play at another slam.
"I am just really excited and happy to do so and play on the clay there in Paris."
While Norrie makes his first visit to the French capital for the second Grand Slam of the season, his fellow Brit and friend Edmund, will be aiming to replicate the levels of performance that saw the British No 1 reach the Australian Open semi-finals. Norrie is in no doubt about the calibre of his in-form compatriot.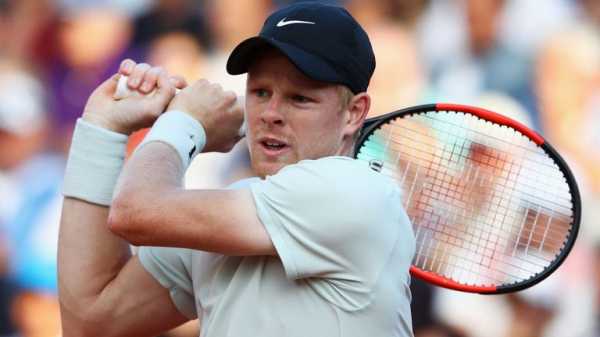 Norrie said: "I love seeing that Kyle and the other Brits are doing well. I have trained with him a little over the clay court season and he is one of the top-10 players on clay in the world.
"Kyle has helped me a lot, certainly with me making my Great Britain Davis Cup debut. I asked him questions about what he went through, what he was thinking at the time and what worked for him.
"It is always great playing similar tournaments to him. He is my age but he has got a lot more experience than me – he has gone through it all. His aggressive game style is working very well."
Edmund's rapid rise up the rankings this year is only likely to add further fuel and motivation to a determined and talented Norrie, amid raised levels of expectancy.
Also See:
Norrie upsets Isner in Lyon
Norrie awarded Queen's wild card
How far can Edmund go at Roland Garros?
Zverev: Edmund is definitely top 10
Sourse: skysports.com