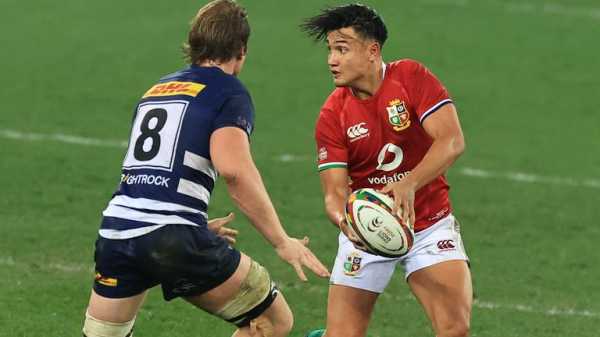 2:12 Maggie Alphonsi & Ronan O'Gara reflect on Marcus Smith's impressive debut for the Lions. Ronan also corrects Alex Payne's use of the word razzmatazz! Highlights as the British and Irish Lions faced Stormers in their final warm-up of the South Africa tour
"What's impressive is when they are offloading from the floor or looking for options inside 10 or when Ali Price was making defenders make decisions," Warburton said.
"I think the willingness to look for the offload post-contact is something I have definitely seen on this tour so far. The Lions did that in spades against the Stormers, but the difficult thing is when you play against South Africa who will be a lot more physical in defence it is harder to offload.
"That's why, next Saturday, they have got to be dominant in their carry and be able to have the offload. You cannot offload going backwards, you have still got to be going forwards."
McGeechan: Winning the battle of the breakdown vital
Sir Ian McGeechan picked out the work the Lions did at the breakdown to create space to attack in against the Stormers and cautioned they must be at their best on both sides of the ball in next week's Test, particularly in defence if they are to contain the danger posed by South Africa scrum-half Faf de Klerk.
"Faf de Klerk is so important to them because of the space they create in the first two channels either side of the ruck and that's what the Lions have to stop," McGeechan said.
"That's what Price was so good at today because it holds the defence in then creates space for either the running lines inside him as Van der Merwe went or just outside him when Hill scored his try.
"The importance of those breakdowns and just clearing a space so that ball becomes available really early allows options at the breakdown."
Sourse: skysports.com