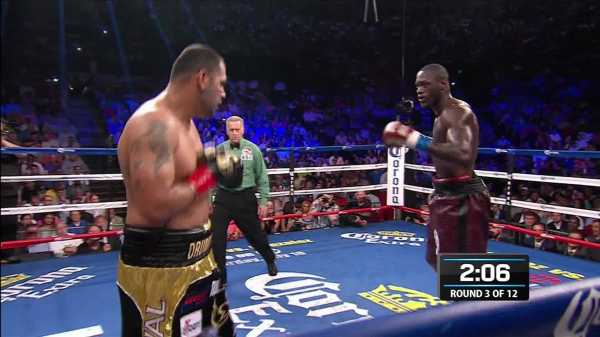 Molina also has first-hand experience of Deontay Wilder's power
"I think while I was able to do so well with Wilder is because Wilder comes with one or two big shots at a time. Once I got away from the first one or the second one, I knew I was okay."
Joshua stopped Kubrat Pulev to retain his world titles in December, unleashing a string of uppercuts to floor the Bulgarian in the ninth round, then finishing the fight with a huge right hand.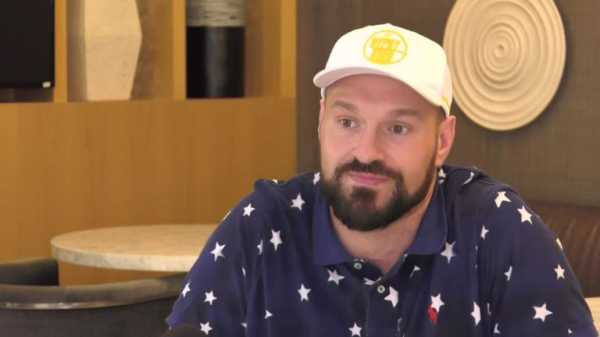 2:04 Tyson Fury says he could swiftly defeat Joshua
An undisputed world title fight against Tyson Fury is expected to be next for Joshua, which will also have a stunning ending, according to Molina.
"Joshua is a very smooth puncher," said Molina. "He's a three, four, five and six combination puncher and that is my weakness.
"It is what it is, Joshua is a great fighter and I actually think that he will defeat Tyson Fury by knockout in a great fight.
"He's very fluid with his punches. He's boom, boom, boom. He doesn't give away his punches."
Molina said: "Let me tell you something about Hrgovic, this is something that I know. This is something we don't know about Fabio Wardley.
"Hrgovic has one of the toughest chins that you guys don't know about yet. The guy had over 100 amateur fights. He fought in the World Series of Boxing.
"He fought Joe Joyce. They beat the s*** out of each other. Hrgovic does not back down.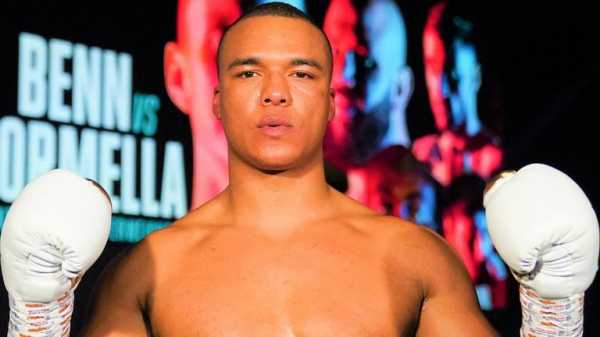 "I landed, other guys have landed on him, they have never fazed him. He's never been hurt, he's never been wobbled, he's never been stopped. That says a lot, because he's been in there with good punchers and big heavyweights.
"I think when you compare Hrgovic with this kid Fabio Wardley. I don't know if Fabio Wardley can take as much, and I'll be honest, I don't know if many heavyweights can take as much as Hrgovic."
Sourse: skysports.com