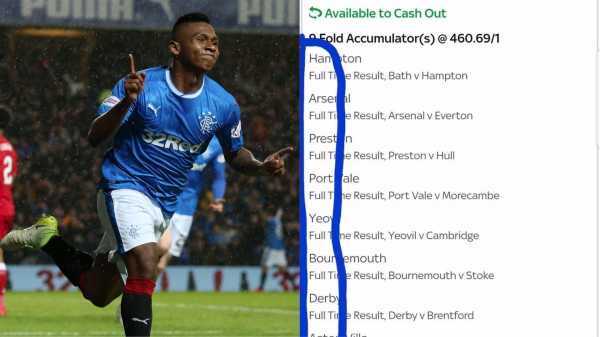 When Twitter user @MathesonBilly found himself in a spot of bother having forgotten to get his girlfriend a card for her birthday, he had to think on his feet.
Fortunately, Billy came up with a clever way to wish her well and potentially make some money too.
That's right, he spelt out "Happy Bday" using the teams on his betting slip – truly inspired, but what was her response?
"My girlfriend just laughed and called me an idiot as per usual," Billy told the Press Association.
In case you're wondering how Billy's slip got on though, well sadly it didn't get past H – as Hampton slumped to a 2-0 defeat at Bristol City in the National League South.
He said: "I didn't put a big stake on it just the change I had in my account and the first team that played got beat but I only did it for a bit of a laugh and to cheer my girlfriend up because I forgot to get her a card."
Worth it for an inspired birthday message though.
Sourse: breakingnews.ie