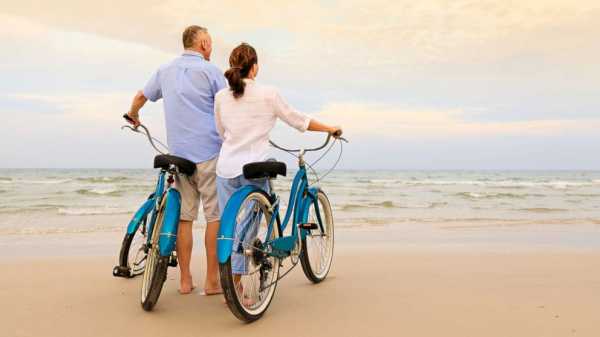 A new study in the Journal of Palliative Medicine proposes that your bucket list, a list of things that one has not done before but wants to do before dying, can become a shorthand for the goals-of-care conversation that everybody tiptoes around but one that is especially important as you age or develop chronic medical conditions.
This study states that a Google search for "bucket list" turned up nearly 84 million results compared to the mere 4.5 million results for the term "advance directives" — that is, a written statement of people's wishes about end-of-life care.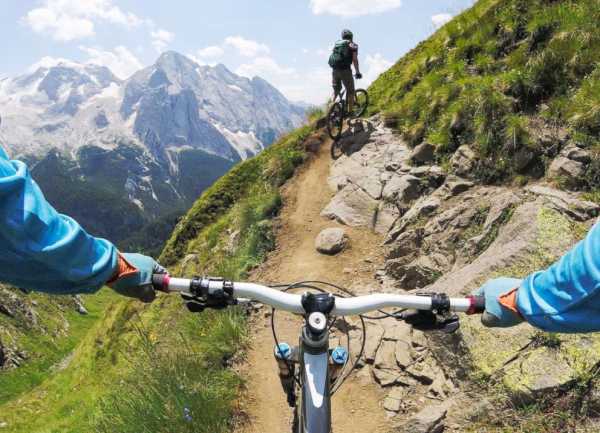 STOCK PHOTO/Getty ImagesTwo men mountain bike in Dolomites, Italy, in this undated stock photo.
Thus, the concept of a "bucket list" might be a more approachable way to engage patients about their health behaviors and health-related decisionmaking, the study's authors suggest.
Researchers from the Stanford Unversity School of Medicine conducted an online survey of 3,056 participants across the United States found that about 91 percent of respondents had a bucket list.
Six common themes emerged on the respondents' bucket list: travel, accomplishing a personal goal, hitting specific life milestones (see kids get married, become a grandmother), spending quality time with friends and family, getting financial stability, and doing a daring activity (go deep-sea fishing).
The desire to travel was the most prevalent item followed by the desire to accomplish a personal goal. The desire to spend quality time with friends and family was also a popular theme, but mainly among participants greater than 63 years of age.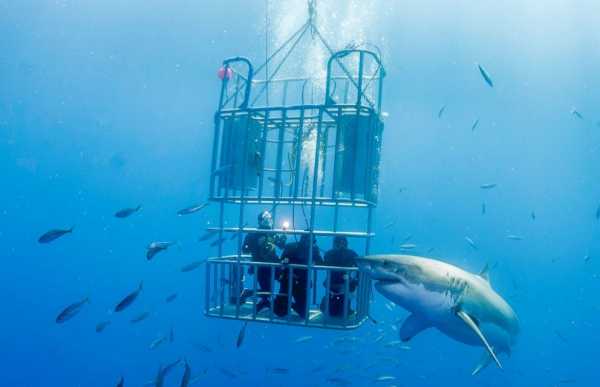 STOCK PHOTO/Getty ImagesA shark swims by a cage with divers in Guadalupe Island in this undated stock photo.
In a press release about the study, one of the authors reported that she had a patient with gallbladder cancer who was really stressed because he wanted to take his family to Hawaii but had treatment for the cancer scheduled.
After an informed discussion about his options and side effects of cancer treatment, they were able to make a decision that aligned with his goals. He went to Hawaii, then came back for treatment.
"Patients don't see the relevance of an advance directive," said VJ Periyakoil, M.D., in the press release. "They do see the relevance of a bucket list as a way to help them plan ahead for what matters most in their lives."
The study concludes by suggesting that clinicians use patients' bucket lists as a "starting point" to crafting personal care plans.
Sourse: abcnews.go.com