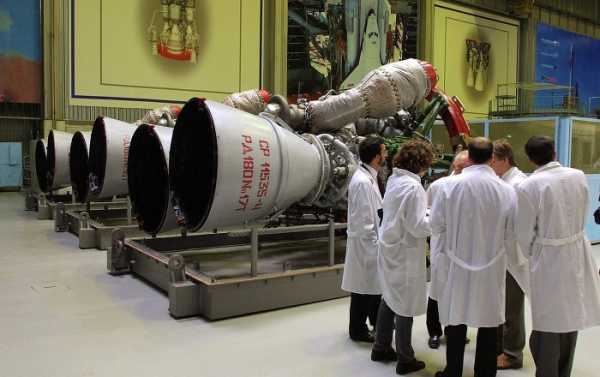 Colorado springs (Sputnik) – cooperation between Russia and the USA on rocket engines have demonstrated a "striking example" of how two States can successfully solve collaborative tasks, CEO of RD Amross Michael Baker told Sputnik.
Us-Russian joint venture RD Amross hoped that cooperation between the two countries on rocket engines will continue for many years to come, Baker said.
"Our joint program of cooperation between Russia and the United States over the last 20 years was a shining example of how our two countries can work together to accomplish great things," Baker says.
Baker noted that at the working level, U.S. and Russian very well work together to solve any problems that arise, both technical and programmatic.
"Our joint venture brings together us and many friends for life were made. These relations contribute to a better understanding of each other and our cultures, and I think bring our countries closer together," Baker added.
Alliance organization start (BMC), the operator of carrier rockets, acquires the RD-180 for RD Amross, which includes the Russian company "Energomash" — the manufacturer of these engines. The US space program depends on RD-180 engines to power the first stage of the rocket Atlas V, only U.S. launch vehicle capable of sending heavy payloads into space.
In 2014, the US Congress passed a law requiring the U.S. to eliminate its dependence on RD-180 engines.
In June 2016, the US Senate armed forces Chairman John McCain, who was in the 2008 Republican presidential candidate, tried to cut off any further purchases of Russian engines, suggesting that us companies compete to provide US with a reliable, domestic space launch platform.
USA company blue Origin be-4 developing systems, set term to replace the Russian RD-180, since 2011. Flight tests should take place in 2019.
Relations between Moscow and Washington recently was that the US President Donald trump called the lowest point. On 6 April, the US Treasury Department added 38 Russian entrepreneurs, high-ranking officials and companies to the sanctions list in connection with the alleged Russian "malicious acts" around the world.
On Friday, the heads of the factions in the State Duma, the lower house of Parliament together with the speaker Vyacheslav Volodin bill was introduced about the possibility of retaliatory measures to U.S. sanctions and anti-Russian policies. According to a senior Russian lawmakers if the bill is passed, Russia will stop delivery in USA titanium needed for the production of Boeing aircraft, as well as with the RD-180 and RD-181 rocket engines used by Washington to build it in the Atlas and Antares rockets.
Sourse: sputniknews.com