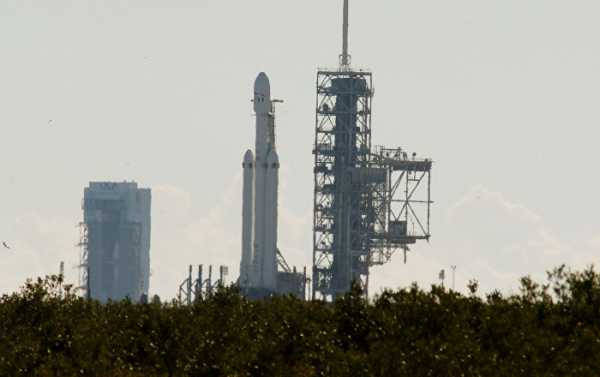 MOSCOW (Sputnik) – The first flight of Falcon Heavy, the powerful rocket manufactured by the US Space Exploration Technologies (SpaceX) company, is planned for February 6, the company's founder and CEO Elon Musk said on Sunday.
"Aiming for first flight of Falcon Heavy on Feb 6 from Apollo launchpad 39A at Cape Kennedy," Musk wrote on Twitter.
​
​On Thursday, SpaceX fired up all 27 engines on the rocket in its final test. Falcon Heavy is said by SpaceX to be the most powerful operational rocket, able to deliver 54 metric tons (approximately 119,000 pounds) of cargo to orbit.
The first stage of the rocket is composed of three Falcon 9 cores and is said to be capable of delivering payload at one-third of the cost the manufactured by SpaceX rival United Launch Alliance Delta IV Heavy does.
Sourse: sputniknews.com