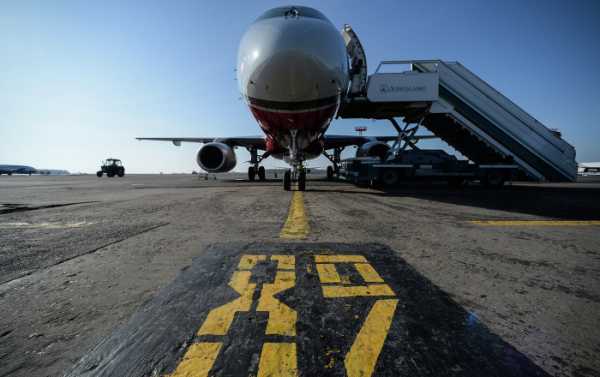 SINGAPORE (Sputnik) – The order portfolio for Russia's Sukhoi Superjet-100 (SSJ-100) airplanes in 2018 amounts to 30 aircraft, President of Sukhoi Civil Aircraft Company Alexander Rubtsov said Wednesday.
"This year we have the order portfolio for 30 [SSJ-100] aircraft and we have 27 planes in different degree of readiness. We do not expect problems with production this year," Rubtsov told reporters on the sidelines the Singapore Airshow-2018.
According to Rubtsov, prior to arrival in Singapore, the SSJ-100 was presented to the head of the Aviation Division of the government of Pakistan.
"On the way here we made a presentation of the SSJ-100 aircraft in Islamabad for Pakistani airlines and the head of Aviation Division spent more than three hours on board," Rubtsov added.
The SSJ-100 is a twin-engine plane made by Sukhoi Civil Aircraft Company. It can transport up to 98 passengers and fly up to 2,470 miles. Its production began in 2008. Abroad, the SSJ-100 is operated in Mexico and Ireland.
Sourse: sputniknews.com