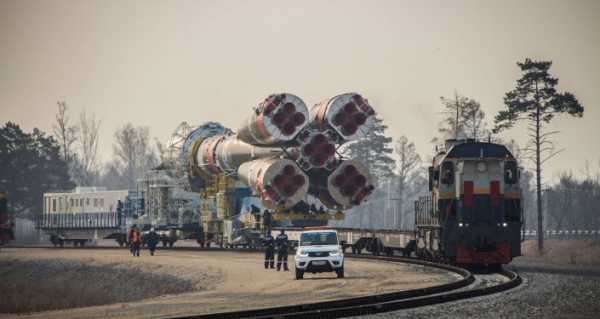 The launch was initially scheduled for Thursday, but it had to be postponed due to technical issues with the inertial-measuring unit of the rocket's control system, which was eventually replaced.
Tune in to Sputnik's live feed from the Vostochny Cosmodrome as the OneWeb broadband network is launching 36 satellites, carried by a Soyuz 2.1b rocket, into orbit.
Previous launches of OneWeb communications satellites took place in April and March. Further missions in June and July, are still under consideration.
The OneWeb constellation is designed to provide commercial satellite communication services beginning from late 2021. At the end of next year, the company plans to ensure broadband internet access to users from around the globe by fully covering the Earth's surface with 648 satellites.
Sourse: sputniknews.com