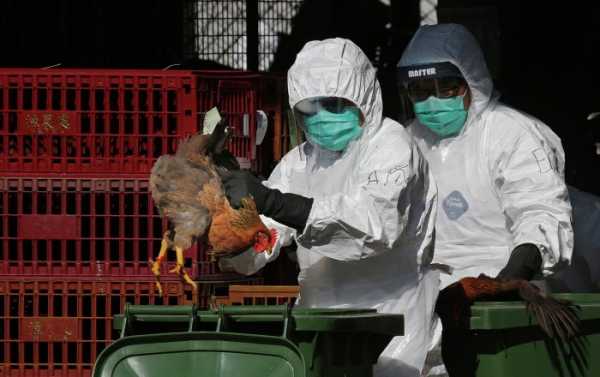 Bird flu was recently detected on farms near Seoul, just weeks before the 2018 Winter Olympics will take place in South Korea.
On Saturday, South Korea's Ministry of Agriculture, Food and Rural Affairs announced that it had discovered a highly pathogenic strain of the H5N6 avian influenza near a chicken farm in Hwaseong, Gyeonggi, about 25 miles south of Seoul. Another pathogenic strain of the same virus was also recently detected in another chicken farm in Pyeongtaek, a city about 44 miles south of Seoul.
To stem the outbreak, the government culled about 190,000 chickens in Hwaseong and about 144,000 chickens at Pyeongtaek. In a recent press release, the Gyeonggi government announced the slaughter of an estimated 430,000 chickens on farms in a 547-yard radius of the Pyeongtaek farm as a precaution. The government has also destroyed 467,000 eggs and are planning on eradicating about 500,000 more eggs at the Hwaseong farm.
In addition, officials have declared that poultry farms across Gyeonggi be placed on special watch beginning this weekend. Guard posts were established at the entrances of any farm with over 50,000 birds. These birds will be subjected to enhanced inspection and disinfection. Poultry farms in neighboring areas including Cheonan and Boryeong in South Chungcheong, and Eumseong in North Chungcheong, will also be on special watch, the Korea JoongAng Daily reported.
All people who worked at poultry farms in Hwaseong and Pyeongtaek are under quarantine for a week. A ban was also imposed on the distribution of poultry in the cities.
"The avian influenza virus we discovered at Hwaseong is highly pathogenic and spreads very fast," said a spokesperson with the Agricultural Ministry. "It reproduces continuously before symptoms appear in the hosts or before they die."
Since November 2017, there have been 15 highly pathogenic bird-flu outbreaks in South Korea, resulting in the slaughter of almost two million birds.
Sourse: sputniknews.com