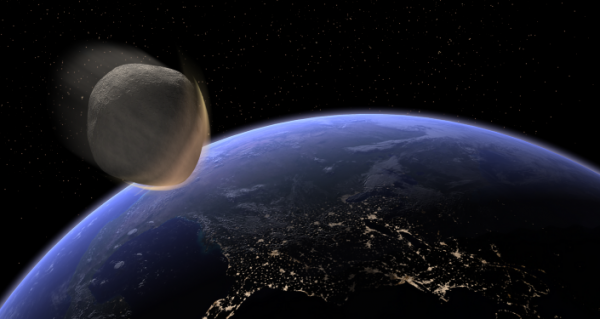 According to astrophysicist Neil deGrasse Tyson, an asteroid is heading for Earth and may clip the planet before the US presidential election on November 2. "So if the World ends in 2020, it won't be the fault of the Universe," the astrophysicist said.
The famed astrophysicist posted a photo of the giant space rock, known as 2018VP1, on his Instagram, saying the asteroid is hurtling towards Earth at an estimated speed of 21,300 miles per hour. But "it's not big enough to cause harm", he added.
The asteroid 2018VP1 has been on the radar since November 2018, when it was first detected by the Palomar Observatory in California.
However, 2018VP1 "poses no threat to Earth," NASA said in a statement.
Sourse: sputniknews.com