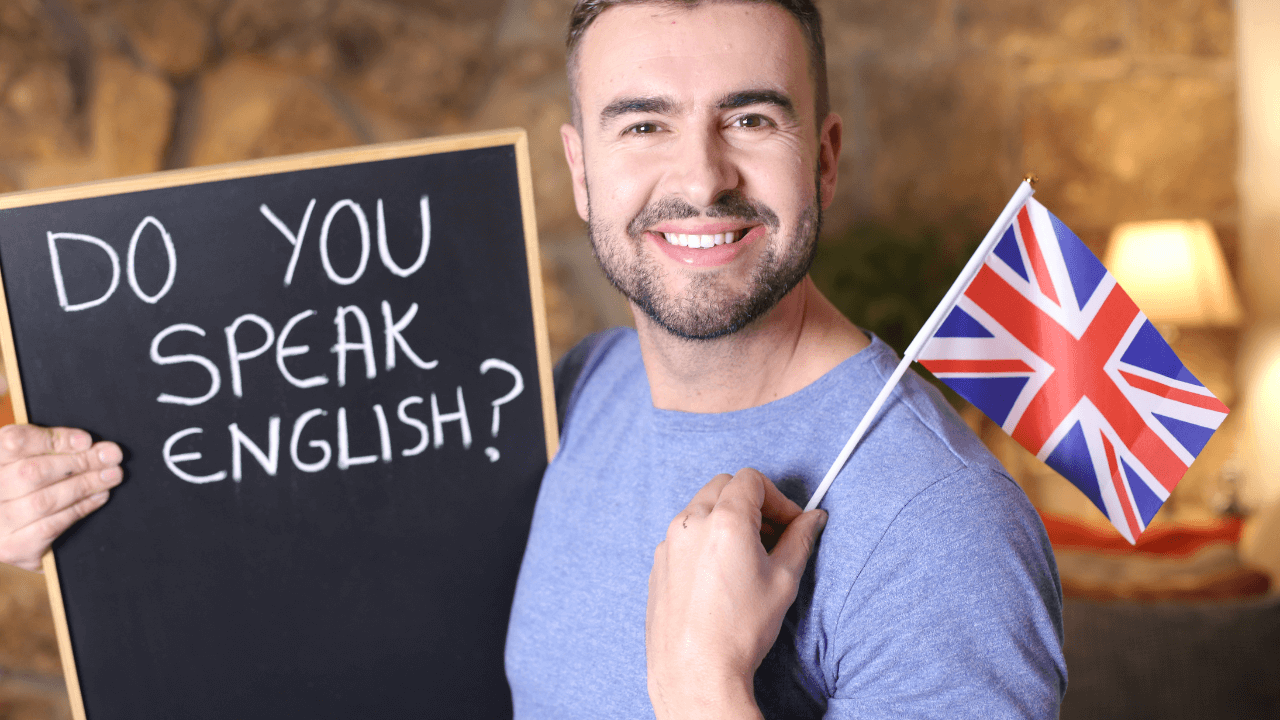 English teacher is a person who not only speaks the language fluently, but also helps others understand and use it with ease. Despite that it's one of the most benevolent and rewarding jobs, but it requires much effort, time, and curiosity. Teaching is accompanied by constant studying, and it helps to guide other people to the result. There are many people worldwide, who struggle to speak English even learning it for a while. So, only professionals may help those to go through learning difficulties and succeed. Probably, it doesn't seem as simple as it was before.
It is believed that the best ESL teachers are only native English speakers. Frankly speaking, it doesn't make any sense. If it was the only necessary thing to teach English, everybody in the US or UK would be an ESL tutor. Obviously, inner sense of the language and life in English-speaking environment has a lot of advantages, however, it isn't enough to be called the best teacher. Given that non-natives have the same chances to get a well-paid job proving their Proficiency level.
Teaching English suggests different ways of realizing professional potential such as working in public and private institutions, teaching General or Business English to children and adults. As we mentioned, it takes special skills and personal traits to explain grammar or vocabulary to non-native students with real examples rather than their native language.
Necessary skills
Whether you are going to work at public or language school, you must know that professional skills are important but not all you need. Teaching may be so tricky that sometimes you are in a quandary what to do. Working with group of people requires patience, stamina, and support. Students often throw in the towel thinking they are hopeless every time when they make a mistake. That is why it is significant to be not only a teacher, but also a friend, who can help and navigate. Another popular problem in learning English is a fear. It leads to the language barrier and stops students progress, so be determined to inspire class and encourage them to speak even making mistakes. As a good listener, you must be opened to suggestions and feedback about your lessons, as there is always a room for improvement.
Having those personal traits you should know how and why to use them in class:
to monitor students' progress;
to predict and analyze their difficulties;
to spur them on speaking and participating in all activities;
to make positive but rational feedback;
to make them interested and involved.
A plan of becoming an ESL teacher
As teacher's responsibilities are almost countless, it's better to know where to learn and how to use everything you need. Despite that a bachelor's degree and certification play the most important role in getting a job, it isn't sufficient to become a confident and competent ESL tutor. You can't become a professional overnight after reading a book. It takes some time and practice. The phrase «Fake it till you make it» perfectly fits. You have to put all possible efforts till you can teach with ease. Please, don't think that teaching is so complicated that becoming a tutor will take a century. It's difficult enough but well-paid and possible. In a nutshell, you need to follow a plan of four steps to start your teaching career.
To get a degree
Having a higher education is still important for most of the employers around the world. It has something to do with such things as employment, a work permit, and visa regulations. Fortunately, a major may be in any subject. However, if you know what you want, it's better to be locked and loaded beforehand. So, getting a degree in teaching or linguistics increases your chances to get a cushy job and reduces four steps to two. In this case, a license and experience are supposed to be included in your background.
Requirements may change from institution to institution. For example, it's easier to start teaching kids rather than adults. There are less difficult topics and fewer requests. But if you are into critical thinking and though-provoking topics, give it a shot teaching at university. Be ready to flaunt a master's degree and academic achievements.
To learn more about teaching
If your diploma doesn't relate to English or teaching, it's not the end of the world. There are some teacher trainings and courses that will provide you with all necessary information to teach people. Not only will you get an international certificate, but also practice and competence. It's more convenient in comparison with the higher education, because it takes from one to six months. The most recognized and respected courses seem to be CELTA, TEFL, and TESOL.
Neither of the courses requires candidates having previous experience in teaching. However, having a high level of the language is important to understand a course. CELTA provides valuable knowledge about teaching adults. Preparation takes much free time, because a reading list is almost endless. That is why most of the teachers, who take to CELTA, aren't working during the course. Online and on-site studying are supposed to last 4-8 months and cost about $1,200.
On the other hand, TEFL and TESOL courses are way easier to have. It will save you some money and allow to work part-time. You may pick an appropriate and suitable course duration and learn information on your pace. In comparison with CELTA, you will spend about $300-600 and 2-6 months. 120-hour TEFL/TESOL course is sufficient to get familiar with the most effective teaching techniques.
To get a license
Being qualified and educated in teaching means that you are aware of your actions. Working with kids in kindergartens and schools obliges you to be good at other school subjects as well. Such a way called CLIL, when you teach English through terms and facts of other subjects. As usual there are some local exams to get such a license, but they may change their names and requirements depending on a location. The most popular is Praxis 1.
A background in teaching
Obviously, the more experienced a candidate is, the easier for him to get a job. Most of the employers are interested in hiring professionals who know what to do. It seems to be a slight obstacle for new brand teachers who aren't ready to boast about professional accomplishments. The good news is having previous teaching experience is replaceable by an international certification and a bachelor's degree. There is always a way to get some experience volunteering and helping ESL teachers as an assistant. It won't make you a millionaire but give you way more.
Other options
If neither of previous options doesn't suit you, there are different ways how you can become an ESL teacher abroad. Fortunately, there are some countries, especially Asian, which are ready to hire inexperienced freshers and non-degree holders. English fluency, TEFL/TESOL certification, and positive personal traits is everything you need to make an employer notice you. It's a quite popular idea to practice teaching with kids in summer and winter camps. It doesn't require you to commit to one-year contract, just to a three-month.
Thanks to the Internet, popularity of online education is skyrocketing. Travel around having a flexible schedule, decent salary, and interesting job. There are many online schools where you can work on your own or prepared materials having individual or group classes. Benefits depend on your qualification and confidence, however, it's possible to start a career of online teaching even having minimum of must-haves.
Conclusion
In spite of becoming an ESL teacher takes much effort, it's more possible and easier as it seems to be. Pay attention to your advantages to highlight them, and disadvantages or lacks to improve. In order to pick a way of teaching, think of a category of students you would like to work with. As soon as you understand what you love doing, playing with kids or debating with adults, you will get what skills you lack. There isn't something better to comprehend teaching than practice. Here you can read more about requirements to ESL teachers.
Enroll in online TEFL/TESOL course to become a qualified ESL tutor in a couple of months. With help of native English trainer and perfectly structured materials you will become more confident in making lesson plans, class management, and assessment. Now you have a chance to do it with a nice discount.