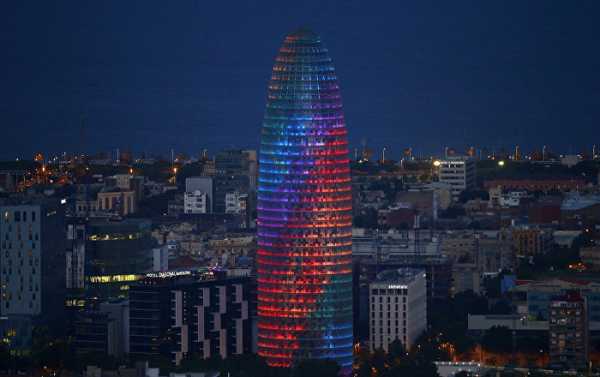 MADRID (Sputnik) — Facebook chose Barcelona's Torre Glories, formerly known as Agbar Tower, as a location for its new regional office for fighting fake news on the social platform, local media reported on Monday.
According to Cinco Dias, a company called Competence Call Center (CCC), reportedly working for Facebook, has recently rented 9,000 square meters on eight floors of the skyscraper. The CCC will employ 500 people who are to work on preventing the spread of fake news on the social platform.
Facebook refused to provide comments on the matter.
The social network already has a content control center in Germany.
In April, Facebook CEO Mark Zuckerberg said that the company will increase its security and content moderation staff up to 20,000 people before the end of the year, following the data leakage scandal involving UK consultancy Cambridge Analytica. The firm secretly harvested the personal information of up to 87 million Facebook users to develop a mechanism that would predict and influence voters' behavior.
Zuckerberg apologized to the users and pledged to improve security, while Cambridge Analytica filed for bankruptcy in the United Kingdom and the United States.
Sourse: sputniknews.com