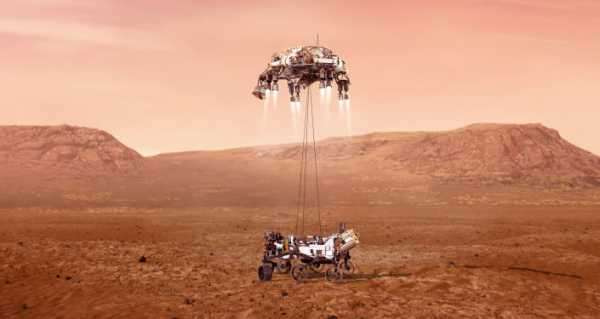 Allen Chen from the Perseverance team also remarked that there may be more hidden messages placed on the rover by engineers.
The parachute that helped NASA's Perseverance rover touch down on Mars earlier this month apparently contained a hidden message, and now, a number of social media users announced that they managed to crack it.
According to The Verge, Allen Chen, the entry, descent and landing lead for the space mission in question, previously confirmed during a news briefing the existence of the message concealed in the parachute's design, and dared the public to figure out its meaning.
If the revelations made by a number of inquisitive social media users are to be believed, said message turned out to be "Dare Mighty Things", a motto used by the Perseverance team, as well as a set of geographic coordinates for the NASA's Jet Propulsion Laboratory in Pasadena.
Chen also told The Verge that there might be more hidden message placed by Perseverance engineers on the rover.
Sourse: sputniknews.com