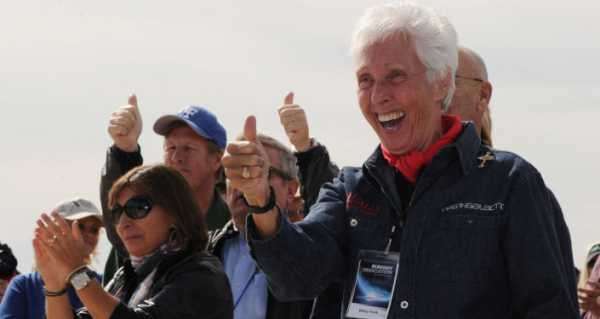 Wally Funk will become the oldest person to blast off into space during the 13-minute flight.
It seems you're never too old to fly into space – just ask octogenarian Wally Funk, who has been chosen by Amazon CEO Jeff Bezos to accompany him into the deep black onboard his "New Shepard" rocket later this month. 
As Bezos' private spaceflight company Blue Origin has announced, Funk will be an "honoured guest" during the pioneering journey on 20 July. They will be joined by Bezos' brother and the winner of a charity auction who is yet to be revealed. 
"No one has waited longer," Bezos wrote on Instagram. "It's time. Welcome to the crew, Wally."
Funk is now expected to become the oldest person to launch into space, with the current record held by late John Glenn who took off in 1998 at the age of 77.
Sourse: sputniknews.com