Fans might call it the luck of the Irish!
Singer-songwriter Niall Horan, who rose to fame as part of the international boy band sensation One Direction, will give a special performance at the White House on Friday to celebrate St. Patrick's Day.
White House press secretary Karine Jean-Pierre teased the star's appearance on Thursday, tweeting, "It doesn't get better than this!"
"I think I speak for all the music lovers in the Biden-Harris Administration when I say we cannot wait to welcome @NiallOfficial to the White House tomorrow for a special performance to celebrate St. Patrick's Day!" she said.
MORE: One Direction's Niall Horan flexes his folk muscles in solo album
But Jean-Pierre later admitted at a Thursday afternoon press briefing, "I'm going to keep my comments to myself on One Direction. I don't know who they are. Sorry," earning laughs from attendees.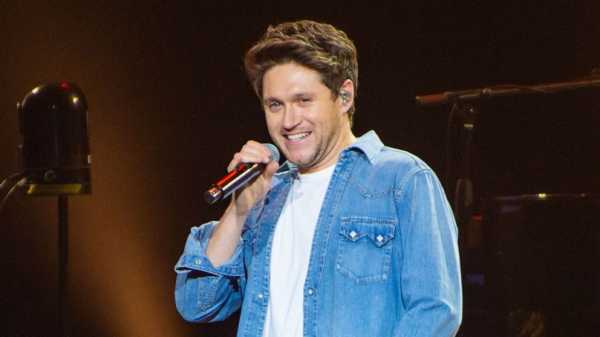 Niall Horan perform on stage as a special guest of Thomas Rhett on day one of the C2C Country To Country 2023 Festival on March 10, 2023, in London.Joseph Okpako/WireImage via Getty Images
Horan, who is from Ireland, was quick to confirm the news.
"It's an honour to be invited and represent my country. Looking forward to performing and celebrating St. Patrick's Day at the White House tomorrow," the 29-year-old responded over Twitter.
President Joe Biden, who often plays up his Irish heritage, will also welcome Leo Varadkar — Ireland's Taoiseach, or prime minister — on Friday for a bilateral meeting and shamrock bowl handover, an Oval Office tradition to mark St. Patrick's Day dating back to 1952.
Biden also said earlier this week it was his "intention" to visit both the Republic of Ireland and Northern Ireland to mark 25 years since the Good Friday agreement, the peace accord between Ireland and the United Kingdom.
Typically on St. Patrick's Day, Ireland's Taoiseach is hosted across the street from the White House at the Blair House, where the Irish flag is put on display.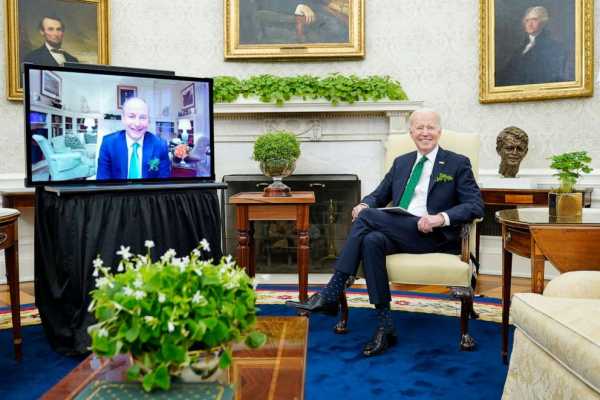 In this March 17, 2022, file photo, President Joe Biden meets virtually with Irish Prime Minister Micheal Martin in the Oval Office of the White House, in Washington, D.C.Patrick Semansky/AP, FILE
Biden couldn't meet in person with Ireland's Taoiseach Micheál Martin last year after Martin tested positive for COVID-19 while in Washington.
MORE: Irish prime minister's COVID case scrambles St. Patrick's Day plans in Washington
While Horan hasn't performed at the White House before, it's not the first time he was invited. When the Obamas were in the White House, they said One Direction band members had an "open invitation" to perform there and identified daughters Sasha and Malia as big fans.
The band formed in 2010 and broke up in 2016, with members going on to pursue solo careers. Horan was the only member of the British boy band native to Ireland.
It is unclear at what time Horan will perform Friday evening.
Sourse: abcnews.go.com