For Miami Mayor Francis Suarez, political drive runs in the family.
The son of two Cuban exiles, Suarez was just 2 years old when he first hit the campaign trail with his father Xavier Suarez, who was later elected as the first Cuban-American mayor of Miami in 1985. Francis Suarez, who was elected to the same position 32 years later, told ABC News that the experiences he had as a child have shaped him.
"There are moments where you love it and you love the ability to impact people's lives in a positive manner. And there are moments where you think to yourself, 'This is crazy. Why would anybody get involved in this?'" he said. "But then also the wonderful times where you see the impact."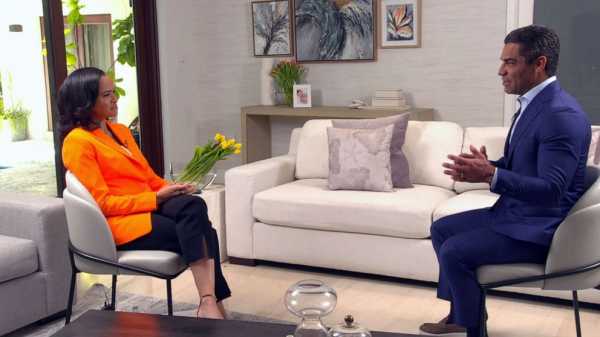 Mayor Francis Suarez speaks with ABC News Live.ABC News
The Republican said that drive is what has pushed him to throw his hat into the presidential race. As Suarez sets off on his campaign, stumping his beliefs and policies, he stressed that he, as his father did with him, will keep his family close.
MORE: Trump's GOP rivals needle him about showing up to debate days after 4th indictment
Suarez said he is a Republican because he believes in ideals such as small government and a strong national defense. However, he claimed that a major problem is that people "spend 80% of the time focusing on the 20% of the things that we disagree on."
Suarez said he got more interested in running for president after serving as the president of the U.S. Conference of Mayors last year and traveling around the country and the world to meet people.
"And I felt a sense, a deep sense of obligation to this country that has given me everything, given my parents everything and given my community so much," he said.
Suarez's family also was directly involved in his past campaigns, hitting the streets, getting out the vote and promoting his policies.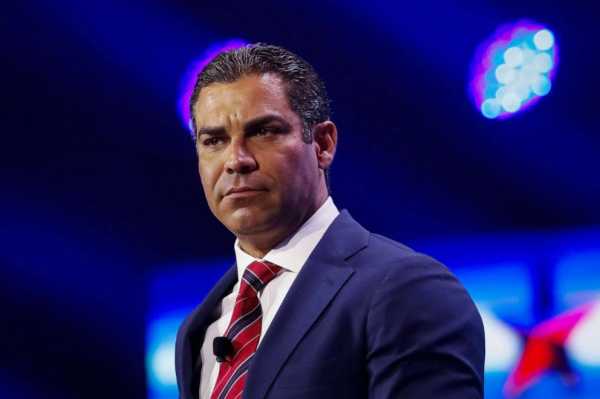 Francis Suarez mayor of Miami speaks in West Palm Beach, Fla. July 16, 2023.Eva Marie Uzcategui/Bloomberg via Getty Images, FILE
During his 2013 mayoral campaign Suarez ran into controversy involving his staffers, including his own family member, and that run ultimately came to an end.
Esteban "Steve" Suarez, Francis Suarez's cousin and 2013 mayoral campaign manager, and campaign staffer Juan Pablo Baggini pleaded guilty to misdemeanors over charges related to forged signatures for absentee ballot applications.
Both men were sentenced to probation.
MORE: Video Francis Suarez on abortion, possible Trump pardon and AI regulation
Xavier Suarez was investigated for allegations that he tried to influence a witness as part of that investigation, but prosecutors never charged him.
Suarez cited his wife's pregnancy as the reason for dropping out and claimed the same week he found out about the pregnancy that his campaign had a "misstep."
"And I just thought that it would create potential stresses on her. And if, God forbid, something were to happen to the baby, it would be something that I would feel responsible for," he claimed.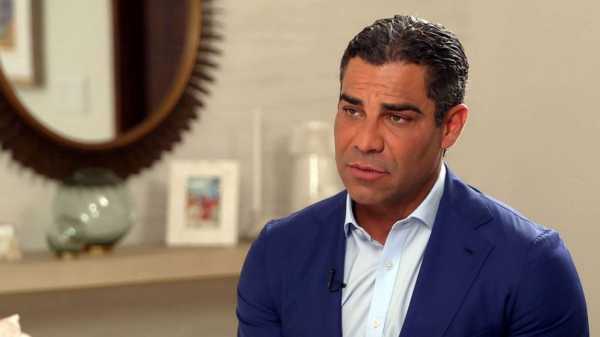 Mayor Francis Suarez speaks with ABC News Live.ABC News
Suarez would try for the seat four years later and get 85% of the city's vote.
Suarez, who would be the first Latino-American president if elected, said one of his strengths is that he can connect with people, and he learned that from his father while growing up when he was in office.
He recalled times when his father would come home from City Hall and play basketball with him for two hours.
MORE: Video Who is Francis Suarez?
"And at the time, it didn't seem like he was doing anything extraordinary, but now I see how much of a sacrifice it was. He must have been exhausted," Suarez said.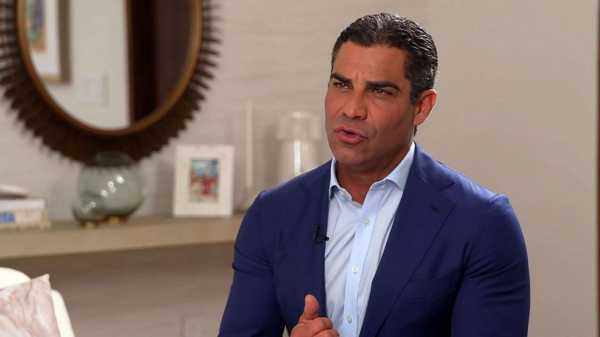 Mayor Francis Suarez speaks with ABC News Live.ABC News
The mayor, a married father of two, said he is conscious of balancing his job and family life and being an elected official.
He said he finds relaxing times with his wife over a movie or a glass of wine.
"The intensity of our life is such that when we get to reconnect and spend time together, it's always a lot of fun for me. And I don't have much luxuries beyond that," he said.
Sourse: abcnews.go.com