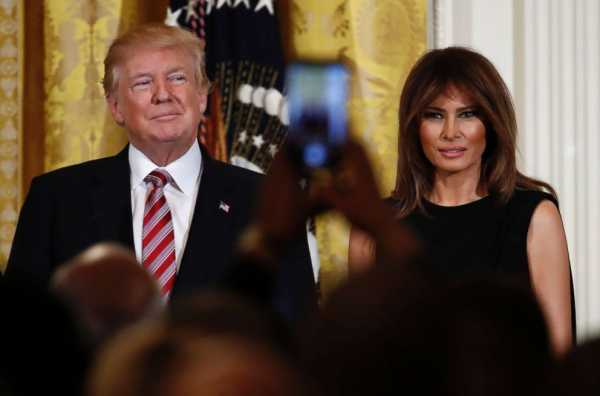 «You know, I'm very busy to be running out looking for presents, OK?» Trump reasoned. «I got her a beautiful card and some beautiful flowers.»
Prior to that admission, the president noted that he in part chose to do the phone interview because of the special day.
«I picked a very, very special day because it's Melania's birthday so I said, let's do it on Melania's birthday,» Trump said. «So happy birthday to Melania.»
Trump also congratulated the first lady for her work in planning the administration's first state visit for French President Emmanuel Macron, including Tuesday evening's lavish state dinner in the White House.
Later in the morning, a video posted on the first lady's Twitter account included a montage of her involvement in the various events during the two-day visit by President Macron and his wife Brigitte Macron.
The first lady's office told ABC News following the Trump interview that Mrs. Trump plans to celebrate her birthday «with her family.»
Melania Trump takes her moment to sparkle in the spotlight
Sourse: abcnews.go.com