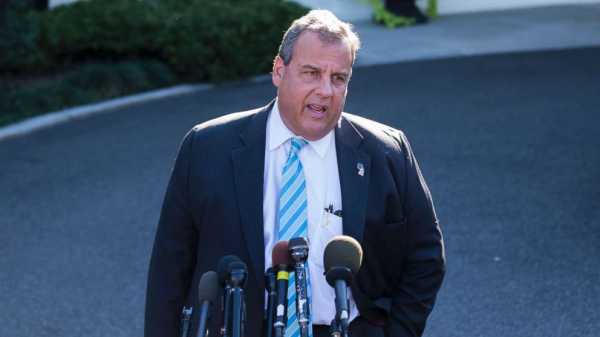 "No, nor does it clear anyone else in the administration," Christie told ABC's Jonathan Karl and Rick Klein. "What this is – is an another important piece of evidence that Mueller will have to consider as he's working his way through this."
Christie also expanded on the legal advice he offered the president publicly last week, when he said he would advise the president against a wide-ranging interview with special counsel Robert Mueller and his team.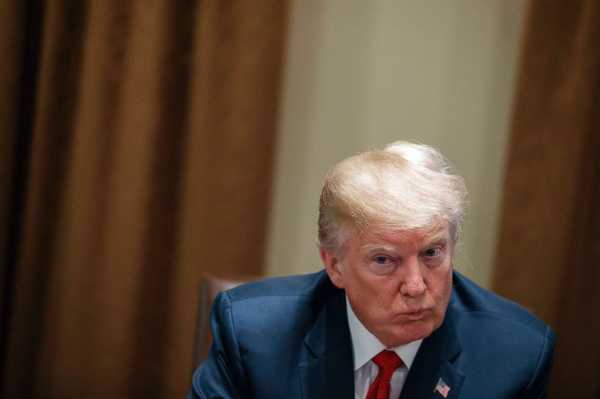 Evan Vucci/APPresident Donald Trump listens during a meeting with law enforcement officials on the MS-13 street gang and border security, in the Cabinet Room of the White House, Feb. 6, 2018.
"It's not in the president's interest to sit down with a prosecutor, and to give that prosecutor unfettered access to his thoughts and feelings about a whole variety of issues that have happened over a long period of time where the president's recollection may be very good and in some instances it's not," Christie told ABC News' Rick Klein in an interview Wednesday.
"If Bob Mueller wants to subpoena the president of the United States to a grand jury, he can," Christie added. "But that's a very, very aggressive step that I think the special counsel won't do unless there's real grounds to do it."
Biden on Trump: 'He's a joke' and his FBI attacks are 'just a disaster'
White House staff secretary resigns amid allegations of domestic abuse; decries 'coordinated smear campaign'
Asked about the news Wednesday that White House staff secretary Rob Porter had resigned in the wake of multiple allegations of domestic violence by his ex-wives who spoke on record to the Daily Mail, Christie said that if the White House did not know abut the allegations, then there was a lapse in the vetting process that led to Porter's hiring. Christie, who served as Trump's first transition chairman, said Porter's name did not come up while he served in that role.
"[Porter has] resigned. And that is a move that brings disgrace to your name and your reputation. Because he didn't resign voluntarily. It's clear that he was forced to resign given the circumstances," Christie said. "If they didn't know, it's a failure of vetting."
Christie said much of the criticism of Trump earlier this week for calling Democrats "un-American" and "treasonous" for not applauding his State of the Union address was misguided.
"Sometimes people just take some of the things he says, I think, too literally and too seriously," Christie said. Queens natives like Trump, he said, "tend to be a little bit hyperbolic and all the rest of that in their speech, a little bit dramatic, and I think the president is clearly that."
Christie, who is a longtime fan of the Dallas Cowboys despite his New Jersey roots, had some almost-kind words for fans of the Philadelphia Eagles, fresh off of that franchise's first-ever Super Bowl victory this past Sunday.
"I am happy for Eagles fans, because previous to this, they were the angriest, most miserable fans in America," Christie said.
"The cloak of failure, that's been on them since 1960, has been lifted."
Sourse: abcnews.go.com