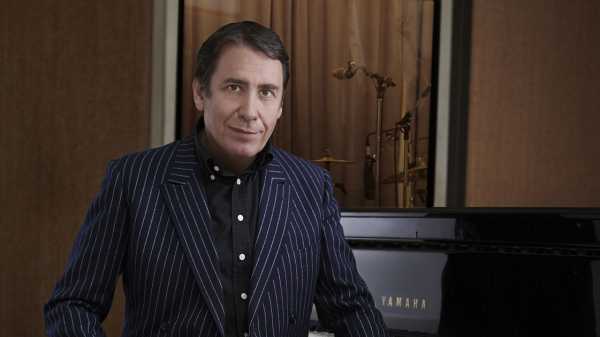 These are our top picks for the weekend of Feb. 2–4. For more event listings and reviews, check out Goings On About Town.
Courtesy the artist and Gavin Brown's enterprise New York/RomeArt | Harlem
LaToya Ruby Frazier
LaToya Ruby Frazier earned a 2015 MacArthur Fellowship on the strength of her series "The Notion of Family," a deeply personal look at the corrosive legacy of racism and economic hardship in small-town America, for which she spent thirteen years photographing her home town of Braddock, Pennsylvania. A selection of those pictures is on view in the museum-size Gavin Brown's Enterprise in Harlem, in an exhibition that opens with Frazier's intimate and damning take on the water crisis in Flint, Michigan. The show concludes with soaring photographs of the outdoor assemblages of the sculptor Noah Purifoy, in Joshua Tree, California. Frazier has described her encounter with the desert landscape as giving her "a new way of seeing." What her expansive vision offers her viewers is a new way of feeling.—Andrea K. Scott
Read more about LaToya Ruby Frazier here.
Photograph by Mary McCartneyNight Life | Greenwich Village
Jools Holland
"Later . . . with Jools Holland" is a music institution on British television. Jools Holland has hosted the series since 1992, inviting emerging acts and beloved icons alike for one-of-a-kind live renditions of highlights of their catalogues. Holland is no stranger to the stage: he composes and performs music of his own with his Rhythm and Blues Orchestra. He brings his ensemble to the historic Blue Note Jazz Club for a rare Stateside appearance, in a show called "Piano, Vocals and Drum Frenzy," tonight through Sunday, Feb. 1-4—Matthew Trammell
Read more about Jools Holland here.
Restaurants | Midtown
Little Alley
The famed Shanghainese writer Wang Anyi once wrote that to understand the soul of Shanghai one must first decipher the maze of its longtangs, the snaking alleyways of the city. "Something is flowing in the longtang that . . . has nothing to do with things like history, or even unofficial history," the narrator of Wang's novel "The Song of Everlasting Sorrow" declares. "If the longtang of Shanghai could dream, that dream would be gossip." If longtang gossip could be slurped and chewed, it might taste like the crab soup dumplings served at Little Alley, a Shanghainese restaurant that derives inspiration from that city's distinctive architecture.—Jiayang Fan
Read a full review of Little Alley here.
Theatre | Midtown
"Balls"
On the heels of last year's film "Battle of the Sexes," starring Emma Stone and Steve Carell, comes another, albeit more imaginative, retelling of the iconic 1973 tennis match between Billie Jean King and Bobby Riggs, played here with gusto by Ellen Tamaki and Donald Corren. In "Balls" (at 59E59), their stage is a court, and even the audience's seats have been outfitted in bright colors to resemble the chairs at the Houston Astrodome. During an intermissionless, high-octane eighty minutes, the actors reënact every shot; no balls are actually lobbed, but the fluid harmonization of movement and sound effects is transporting.—David Kortava
Read more about "Balls" here.
Photograph from Milestone Film & Video / EverettMovies | Greenwich Village
"Portrait of Jason"
Shirley Clarke filmed "Portrait of Jason" in one night, in her room at the Chelsea Hotel, with a cast of one: her friend Jason Holliday, a gay black man who calls himself a hustler, who was preparing a stage show, and who tells Clarke and posterity the story of his life, and acts out the glory of his dreams. Holliday is a brilliant raconteur who self-dramatizes with style, but the barbs of his anecdotes sting: his stories and confessions may be intimately personal, but his public and private confrontations with hatred and contempt are a part of living history. The film is playing Friday, Feb. 2, as part of Film Forum's great "60s Verité" series. (It's also available to stream).—Richard Brody
Read more about "Portrait of Jason" here.
Photograph by Matthew Septimus. Courtesy The New SchoolClassical Music | Chelsea
Mannes Opera: "The Fall of the House of Usher"
These days, many of the concert celebrations concerning Philip Glass have been coming from Carnegie Hall, where he is in residence this season. But Mannes College of Music has been establishing itself in recent years as a beachhead for contemporary opera, and this weekend (Feb. 1–3) it will mount an ambitious multimedia production of Glass's chamber opera "The Fall of the House of Usher," based, of course, on the chilling story by Edgar Allan Poe. David Fulmer, a universally admired violinist and conductor, will lead the student singers and musicians.—Russell Platt
Dance | Uptown
Arthur Mitchell
Joan Acocella writes about Arthur Mitchell, the eighty-three-year-old founder of Dance Theatre of Harlem, who crossed a color line when he became a principal dancer at New York City Ballet, in 1962. "Arthur Mitchell: Harlem's Ballet Trailblazer," an exhibition that includes his papers and videos of his performances, will be up at Columbia University's Wallach Art Gallery through March 11th.
Read more about Arthur Mitchell here.
Bars | Lower East Side
Double Down Saloon
Ass Juice, a rather unpleasantly named punch, is one of the specials at the Alphabet City dive Double Down Saloon. Ask a bartender, emerging from a trapdoor behind the bar, what's in it. "It's a secret recipe," she'll reply. Ask her what it tastes like. "It's very sweet." Horribly so—no wonder this establishment has a sign that reads "You puke you clean up."—Nicolas Niarchos
Read the full review of Double Down Saloon here.
In search of new books to read, TV to watch, and things to do? Visit "The New Yorker Recommends" for suggestions from our writers and editors.
Sourse: newyorker.com