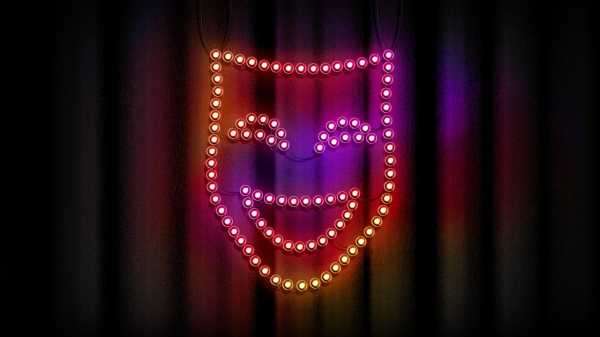 The first play I saw this year, after thirteen months away from a theatre, had no live performers. It was an Off Broadway adaptation of the José Saramago novel "Blindness," about an epidemic that plunges civilization into chaos—so, not quite an evening of escapism. Audience members, spaced out in two-person pods, watched the harrowing tale unfold in light and sound effects that transformed the cavernous Daryl Roth Theatre, with narration by the English actress Juliet Stevenson piped in through headphones. It was a finely honed performance, but what is theatre without actors to watch?
In fits and starts, elements of normalcy returned. We went back to movie theatres (I know the screens are bigger, but I'd never fully appreciated the sound), to concerts, to Broadway shows. I saw a comedy show, Neal Brennan's angsty, endearing "Unacceptable." I went to the New York Film Festival, where I saw Denzel Washington and Frances McDormand in Joel Coen's bewitching "The Tragedy of Macbeth." I went to Shakespeare in the Park—how I missed you, Delacorte!—and to the Broadway revival of "Caroline, or Change," where Sharon D Clarke brought the house down, because finally, again, there was a full house to bring down. At the same time, television maintained its hold on pop culture, and sometimes felt more communal than live gatherings. Shows like "Mare of Easttown" and "WandaVision" drove online water-cooler talk. (These were a step up from "Tiger King," the unifying TV force of the early pandemic.) We were, in one way or another, together again, and for that we have performers to thank: the people who, by trade, draw multitudes into their orbit.
The list below is utterly subjective and non-comprehensive—no matter how much you watch, there's somehow much more you've missed—but it includes ten people (or groups of people) who burst through the excess of amusements, onscreen or onstage, and did something extraordinary.
Alia Shawkat in "Search Party"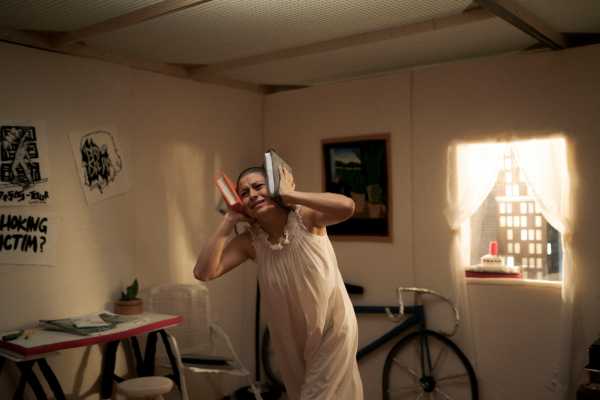 Photograph by Chris Saunders / Courtesy HBO Max
The underrated series, which migrated from TBS to HBO Max, is a comedy thriller set in hipster New York: part "Girls," part "Crime and Punishment." And, in Shawkat's Dory Sief, it has an antihero to match both Hannah Horvath and Raskolnikov. The first few seasons charted Dory's transformation from nosy, underachieving Brooklynite to cold-blooded killer, and in the fourth season, which premièred in January, she has a full psychic break, living in captivity in the basement of an eccentric stalker (the indispensable Cole Escola). Shawkat's breakout role, in "Arrested Development," showed her mastery of warped comedy when she was an adolescent. Her portrayal of Dory is as funny as it is frightening, and her scenes with Escola, especially, bring the show to new heights of dark lunacy. The fifth and final season begins on January 7th.
Bo Burnham in "Inside"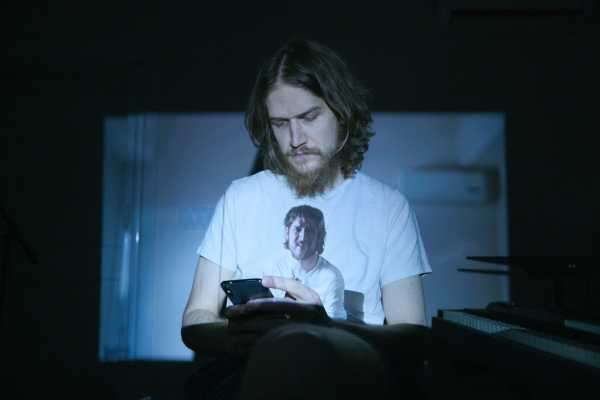 Photograph courtesy Netflix
Before he turned thirty, Burnham had already lived multiple show-business lives: teen YouTube sensation, singing standup comedian, director of the coming-of-age film "Eighth Grade." "Inside," which came out on Netflix in May, could be called a pandemic comedy special, but even that novel description doesn't do it justice: it's a video diary, a cabaret show, and an existential crisis all rolled into one. Alone in his man cave, Burnham taped himself over months of quarantine—looking, like many of us, increasingly haggard and despairing—even counting down the seconds to his thirtieth birthday on camera. As his mind seemed to unravel (or was it all an act?), the show became his lifeline and his hall of mirrors, full of visual and aural jolts. And, while he thrashed around in his own head, Burnham dissected the contradictions of modern life in catchy, penetrating parody songs: just try to excise his Kurt Weill-ish ditty "Welcome to the Internet" from your brain once you've heard it. Can he please write a musical?
Oprah Winfrey in "Oprah with Meghan and Harry"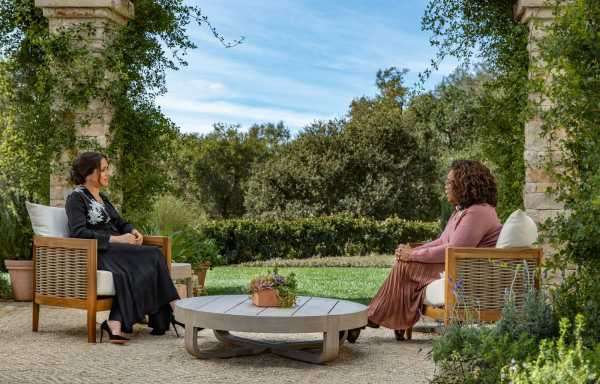 Photograph by Joe Pugliese / Courtesy Harpo Productions / CBS
Winfrey's sitdown with the erstwhile royal couple, in March, was a throwback to must-see interviews of the nineteen-nineties, many of which were conducted by Winfrey herself. Set against a pastoral Californian back yard, it at times resembled a play with three characters: a discontented (for good reason) woman, her angry and accommodating husband, and a mediator tasked with drawing them out while acting as a stand-in for the curious public. Winfrey, as Doreen St. Félix wrote, is not just an interviewer but "something of an emissary, a reactive translator of emotion, a master weaver, pulling disparate revelations into a collective portrait that colonizes the mind." Some of Winfrey's lines—like a simple, incredulous "What?"—were among the most emotionally lucid moments of the broadcast. Of her many successes, this may be what she does best: listen, react, and press a little harder for the truth. As a television performance, it was a role that perhaps no other human being was equipped to play.
Jean Smart in "Hacks"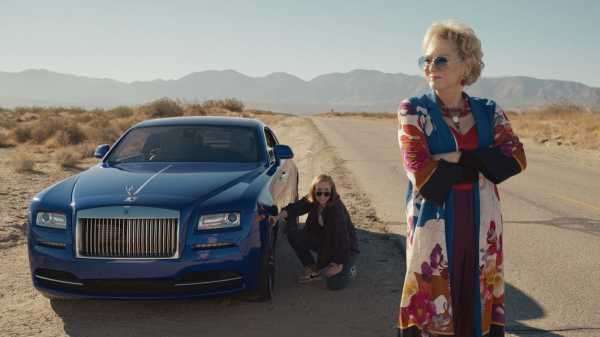 Photograph by Jake Giles Netter / Courtesy HBO Max
Smart, a show-biz veteran, turned seventy this year, and for her birthday the gods gave her the role of a lifetime: the fictitious Las Vegas comedy legend Deborah Vance, on HBO Max's sharp, satisfying series. Sure, parts of Vance brought to mind Joan Rivers or Phyllis Diller, but in Smart's hands you felt like Vance had somehow been there all along. My favorite moment, of many, was the scene in which Vance, on a tired whim, offers a sexist club owner more than a million dollars to leave comedy forever. Smart played this sequence with lived-in weariness, rage, drollery, and a smidgen of wicked delight. Was it a victory? Or was it just a woman who'd heard it all one too many times? Smart was perfectly paired with Hannah Einbinder, as Vance's millennial assistant turned protégé. And, as a bonus, Smart had a scene-stealing role on HBO's "Mare of Easttown."
Fake Friends in "This American Wife"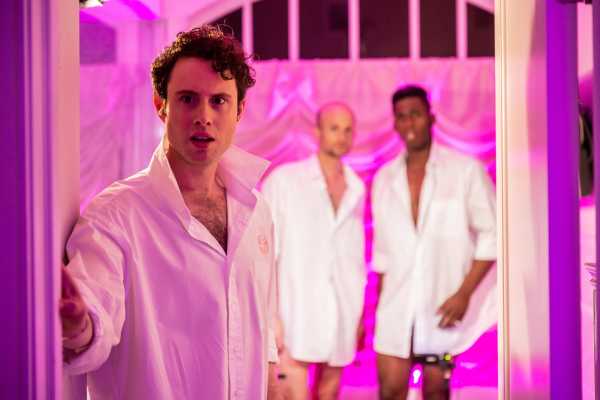 Photograph by Nina Goodheart
Pandemic theatre was a strange, hopefully short-lived genre, and much of it, to be honest, was worthy but unwatchable. A notable exception was the work of Fake Friends, the puckish avant-garde company led by the Yale School of Drama classmates Michael Breslin and Patrick Foley. In 2020, they live-streamed "Circle Jerk," a biting satire of white gayness, which became a viral hit and, stunningly, a finalist for this year's Pulitzer Prize for drama. After reviving it, in January, the group staged another postmodern romp, "This American Wife," in May. Performed by Breslin, Foley, and Jakeem Dante Powell, the live-streamed show was a loving, demented take on the "Real Housewives" franchise and its appeal to queer audiences, caught by not-so-hidden cameras at a Long Island mansion. Amid so many Zoom productions, Fake Friends bent a makeshift medium to its will, using technical invention and heaps of charisma. Even if you'd never seen an episode of "The Real Housewives" (I haven't), Foley and Breslin's sheer brazenness won you over. They're the TikTok era's answer to Charles Ludlam.
The Cast of "The White Lotus"
Photograph by Mario Perez / Courtesy HBO Max
How do you choose just one? It's tempting to single out Jennifer Coolidge, who had the showiest, weirdest role in Mike White's HBO satire. Her portrayal of Tanya, a loopy, caftan-wearing oddball who comes to a Hawaiian resort to scatter her mother's ashes, was a crowning achievement for the character actress. But what about Murray Bartlett, as the gay resort manager who descends into druggy, mutinous oblivion? Or Connie Britton and Steve Zahn, as Gen X parents navigating power imbalance, infidelity, and their terrifyingly opaque teens? Or Natasha Rothwell, as the spa manager forced to listen to everyone's problems? Or Jake Lacy, as the embodiment of jerky white-male privilege? Or Molly Shannon, as his idle-rich mother, Kitty? Each member of White's upstairs-downstairs menagerie was a little bit contemptible and a little bit right (Kitty did book the Pineapple Suite), and his crackerjack ensemble nailed these broken, self-absorbed souls.
Nina Simone in "Summer of Soul"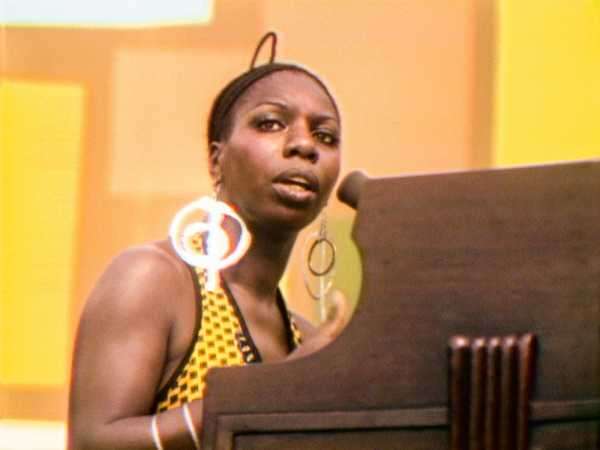 Photograph courtesy Searchlight Pictures
Technically, Simone's performance took place in 1969. But the footage of it—and of the entire, miraculous lineup at that year's Harlem Cultural Festival—sat in a basement for decades. Questlove's documentary lovingly reconstructs the weeks-long festival, sometimes called the Black Woodstock. While Woodstock became canonized, the Harlem festival unjustly faded into obscurity, until now. And so we're treated to a surfeit of Black talent—Stevie Wonder, Mahalia Jackson, Sly and the Family Stone, the 5th Dimension—along with the poignant reflections of people who were there. But Simone's appearance, late in the film, is nothing short of seismic. As one observer recalls, she looked "like an African princess," and her set included an incensed rendition of "Backlash Blues." ("All you got to offer / Is your mean old white backlash.") In this year of the January 6th insurrection, panic surrounding critical race theory, and the Kyle Rittenhouse trial, Simone's fiery, fearless performance points a damning finger at 2021.
Woody Norman in "C'mon C'mon"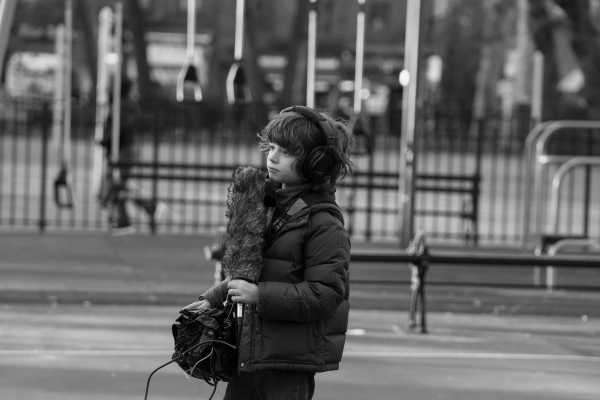 Photograph by Julieta Cervantes / Courtesy A24
Brilliant child performances are hard to quantify. Do juvenile actors do what adult actors do—some combination of craft and instinct—or is there something unstudied about them that belongs in a category all its own? Either way, Norman's turn in Mike Mills's film should sit, by my reckoning, alongside the performances of Tatum O'Neal in "Paper Moon," Justin Henry in "Kramer vs. Kramer," and Quvenzhané Wallis in "Beasts of the Southern Wild"—all of whom were nominated for Oscars before they were eleven. (O'Neal won.) At twelve, Norman is, comparatively, an elder statesman. As Jesse, an L.A. kid left in the care of his shambolic uncle (Joaquin Phoenix), he displays a startling breadth of kid emotions: playfulness, self-doubt, tenderness, fury, I-don't-wanna-talk-about-it avoidance. His performance feels spontaneous in a way that children often are in life but can rarely re-create onscreen. Then you Google him and find out that he's British, and your mind is truly blown. As my colleague Richard Brody put it, "A child star is born."
Andrew Garfield in "Tick, Tick . . . Boom!"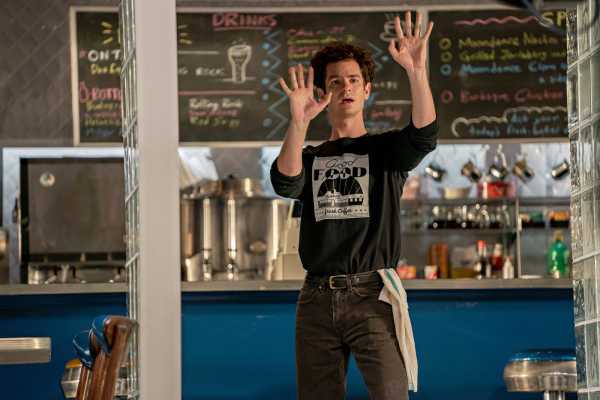 Photograph by Macall Polay / Courtesy Netflix
Permit me to disagree with Brody on this one. As Jonathan Larson, the theatre composer destined to write "Rent," Garfield is the electric center of Lin-Manuel Miranda's affectionate movie musical, drawn from a one-man show that Larson wrote about his professional frustrations on the verge of turning thirty. (He died before he reached thirty-six.) Garfield nails the sometimes fortifying, sometimes comical self-absorption of an artist convinced of his own unrecognized genius. And he's got the theatricality of the flamboyant straight man down pat—every curl on his head seems to have sprung from an overactive brain. His singing voice is a pleasant, potent surprise, especially in the rousing opening number, "30/90," and he brings a wound-up balletic grace to the musical numbers, perhaps something he learned from scaling buildings as Spider-Man. Also this year, Garfield played Jim Bakker, a very different kind of showboat, in "The Eyes of Tammy Faye."
Deirdre O'Connell in "Dana H."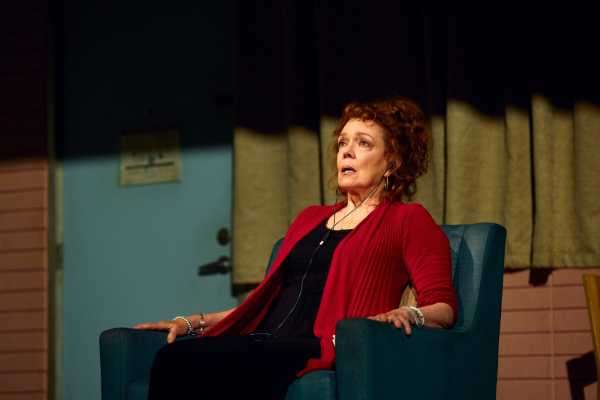 Photograph by Chad Batka
Broadway's grand reopening was less splashy than tentative, thanks to the Delta variant and the punishing economics of a theatre industry short on tourists. But there was one thing almost universally agreed on: Deirdre O'Connell's astounding turn in Lucas Hnath's documentary drama. It was even more astounding considering that O'Connell didn't speak a word and barely moved. Rather, she sat in a chair and lip-synched to audio excerpts from interviews conducted with Hnath's mother, Dana, who recounted a horrifying experience under the months-long captivity of a man she knew in Florida. Nevertheless, O'Connell, a theatre stalwart whose many credits include Annie Baker's "Circle Mirror Transformation," made the character come alive at the Lyceum, using little more than her face. The production, a risky bet for Broadway, announced an early end to its run, but then added back extra weeks owing to sudden demand. And if you missed it, well, that's live theatre. It comes and it goes. But, thank God, it's back.
New Yorker Favorites
Why the last snow on Earth may be red.
When Toni Morrison was a young girl, her father taught her an important lesson about work.
The fantastical, earnest world of haunted dolls on eBay.
Can neuroscience help us rewrite our darkest memories?
The anti-natalist philosopher David Benatar argues that it would be better if no one had children ever again.
What rampant materialism looks like, and what it costs.
Sign up for our daily newsletter to receive the best stories from The New Yorker.
Sourse: newyorker.com