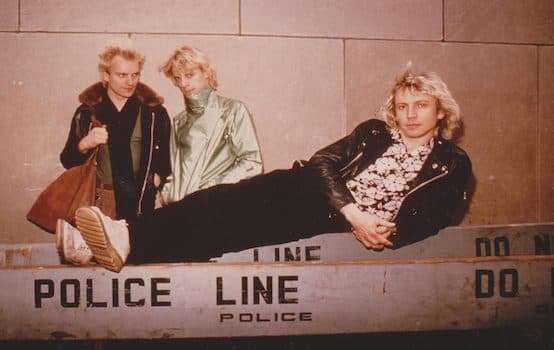 There is no hard-and-fast rule defining Generation X, though at a baseline, it encompasses those born generally between 1965 and 1979, with its musical identity emerging in the early 1980s and most associated with the MTV phenomenon. But as satellite radio like Sirius XM has underscored in its popular "Next Wave" channel, this was also the generation of alternative rock, a renaissance of college radio and scrappy indie stations—incubators, really—through which promising young musicians hoped to cut a break that might, if they were lucky, land them on the MTV moonscape (or not).
Here is where the story of the now-defunct Long Island radio station WLIR 92.7 FM, the subject of the new documentary film, "Dare to be Different," begins. Beyond a slice of Gen X life, it's a powerful reminder of how independent radio—before satellites and the Internet and leviathan corporate conglomerates—was able to wield such massive influence on the youth market, and foster a cultural community that went on long after the brick-and-mortar studio turned off its lights.
"Dare To Be Different" is taken from WLIR's tagline, a nod to its 1982 decision to shed the shopworn progressive/classic rock format for an alternative rock roll of the dice. Despite its small four-digit-watt transmitter, the Garden City station engendered an impressive following of young listeners with promos such as its "Screamer of the Week," exposing American audiences to then-unfamiliar new acts from the English-speaking world. These ranged from New York (Blondie, Madonna, Ramones, Talking Heads) to Dublin (U2), London (The Clash, Generation X, Duran Duran, Tears For Fears) and Australia (Men at Work).  Along the way, WLIR's owner, Elton Spitzer, fought a 15-year legal battle with the Federal Communications Commission (FCC), over control of the station's license which (libertarians take note), he ultimately lost.
Director Ellen Goldfarb, a Long Island native, has captured WLIR's impact on the era's musical landscape, which also gave birth to MTV in 1981.
"There wasn't that many people playing our records on the radio then," U2's Bono explained at a 1985 concert, "just college stations, things like WLIR and stuff." The suburban station played independent music in-demand by teens and college kids, not playlists controlled by record companies. Hot wax was picked up at JFK Airport, with foreign acts literally rushed onto the air. "To keep ahead of the musical trends in England," Spitzer's New York Times obituary explained, WLIR "had an arrangement with a London record store to ship over a box of new records each week."
"He allowed us to basically play what nobody else played," explained WLIR Program Director Denis McNamara.
"We pissed off the record companies," DJ Malibu Sue added. "We didn't go with their marketing plan."
For its outsized influence, it was still pretty small—the day's weather could interfere with reception. "It would depend if there was cloud cover that night," Agent Rick Shoor noted.
The DJ interviews capture WLIR's classic New York attitude, with archival footage and interviews with artists ranging from Depeche Mode to Joan Jett, who explain how important WLIR was to their nascent careers.
Unfortunately, the film doesn't fully capture the real hand-wringing of politicians and government over youth culture and emerging music markets of the time. But it does reflect how difficult it was for outsiders to play the game. Starting in 1972, the 92.7 FM frequency went before the FCC and Spitzer received temporary authority to operate WLIR the following year. He later lost a 1976 bid to have the station's license renewed because of go-rounds between the FCC and his partner.
Spitzer, in a compromise, eventually received another temporary license but it was doomed—the frequency was highly coveted and the competition became a multi-million dollar legal battle fought in Washington's political corridors, not the market of changing consumer tastes. Spitzer maintained his temporary license until 1987 when a new licensee finally assumed control of the 92.7 FM frequency.
While "Dare To Be Different", which has been screening at independent theaters including a debut at the Tribeca Film Festival, since the spring, isn't the ultimate time capsule described by some reviewers, it is a reminder of onetime Creem magazine investor Russ Gibbs' essential point: Youth music and culture are ever-changing markets too audacious to forecast. They're Hayekian spontaneous orders no big record company will ever predict. No one imagined bobby-soxers, Elvis, the British Invasion and later musical trends including the tunes spun at WLIR. And no one can imagine what Eminem's grandchildren will want to hear in the future.
Greg Kaza, is a writer from Little Rock, Arkansas.
Sourse: theamericanconservative.com