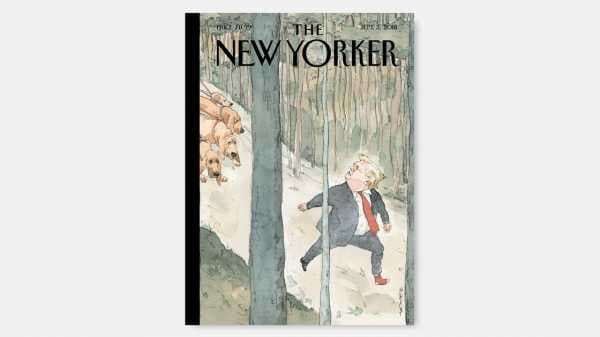 The artist Barry Blitt, a contributor since 1994, has drawn more than a hundred covers for the magazine—and, since 2015, more than fifteen featuring President Trump. His latest ("Sending sketches because I couldn't help myself," the accompanying note said) takes inspiration from a "Sopranos" scene. It also, of course, riffs on a dark moment for the White House: in a pair of courtroom dramas, Michael Cohen, Trump's former attorney, pleaded guilty to the violation of campaign-finance laws, and Paul Manafort, Trump's former campaign chair, was judged guilty on eight counts of bank and tax fraud. For more coverage of the trials, see below.
Adam Davidson on the state of play:
The question can no longer be whether the President and those closest to him broke the law. That is settled. Three of the people closest to Trump as he ran for and won the Presidency have now pleaded guilty or have been convicted of significant federal crimes: Michael Cohen, Paul Manafort, and Michael Flynn. The question now becomes far narrower and, for Trump, more troubling: What is the political impact of a President's criminal liability being established in a federal court? How will Congress respond? And if Congress does not act, how will voters respond in the midterm elections?
Amy Davidson Sorkin on how Trump is playing the Michael Cohen plea:
[This is what Trump] seems to see as his best defense: he is surrounded by liars, losers, and thieves, and liars lie. Trump's supporters might say that he acts as though he had no consciousness of guilt; it would be more accurate to say that he acts as if he were very, very conscious of how compromised many of the people around him are—in many cases because of actions they took while working for him.
Susan Glasser on the Republican response:
There was no statement of concern from the Speaker of the House or the Majority Leader of the Senate after the split-screen courtroom dramas. There were no reports of concerned Republican Party elders gathering behind closed doors to demand action, or committee chairmen vowing to investigate the President, partisan politics be damned. And, in the next ten weeks, until the midterm elections decide whether Republicans will keep their hold over Capitol Hill, there isn't likely to be any.
For more of Blitt's Cover Stories, see: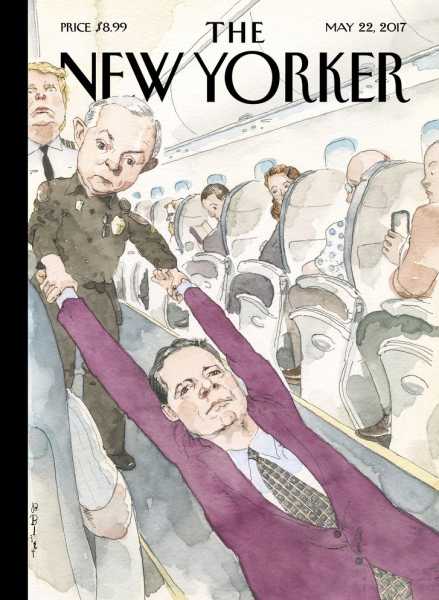 "Ejected"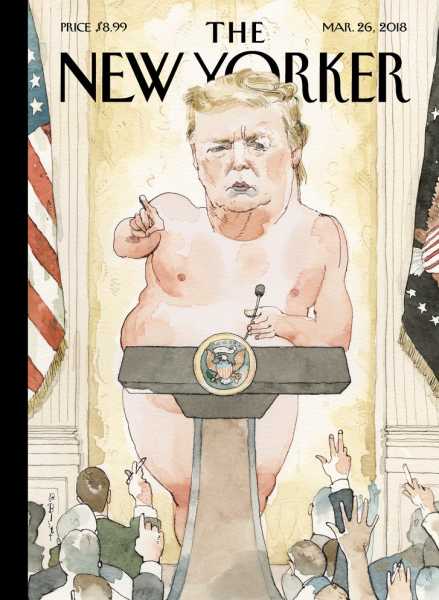 "Exposed"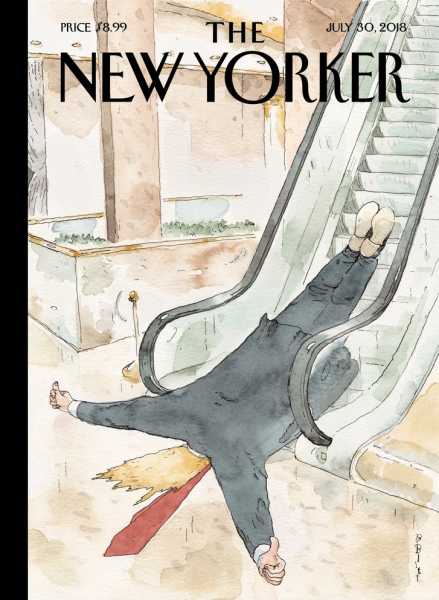 "Thumbs-Up "
The New Yorker Store
Covers, cartoons, and more.
Sourse: newyorker.com