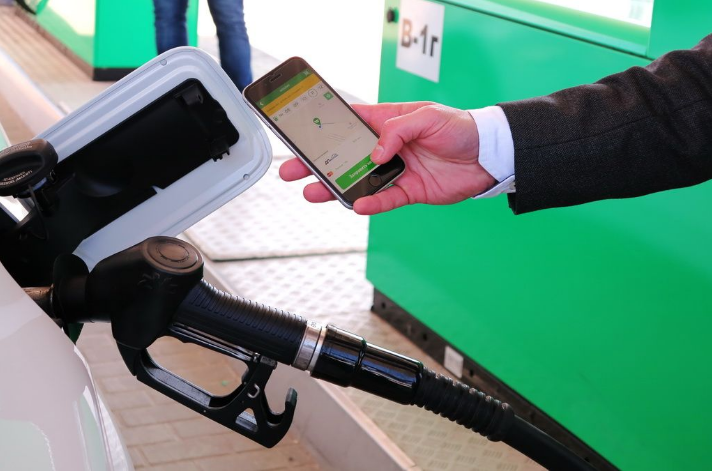 WOG's retail network of gas is known to keep leadership third year in a row among other Ukrainian retail network of gas. This fact is proved by authoritative studies carried out by Nielsen Shopper Trends Petrol Stations whose experts have evaluated Kyiv' retail network of gas on key performance characteristics. In particular, at present WOG's chain is a leader in terms of fuel quality, assortment in stores and cafes at retail network of gas , loyalty card availability and mobile application use.
In addition, at the beginning of February, the company launched a new version of PRIDE mobile application. Experts forecast that the application release will strengthen the company's position as one of the most innovative company in Ukraine. It is worth mentioning that the new application focuses on extending functions of contactless payment system WOG PAY. For example, the customer can pay for coffee directly on the contactless payment coffee machine. The application interface has become much more understandable, the navigation has turned to be more concise – all action algorithms are reduced to 2-3 clicks.
Many changes have been made based on the specific wishes users of the previous version of the application shared.
PRIDE will allow WOG's chain to increase the loyalty of existing users and attract new ones. As the use of online payments and mobile services in Ukraine is growing every day, the updated application becomes the leader in its segment.
'We are watching a steady increase of the mobile application transactions at our retail network of gas. The number of fuel payments through the application reaches 20% of all fuel purchases under the loyalty program WOG PRIDE. During two weeks after the new application release, the number of purchase checks using application fuel wallet has nearly tripled; the number of purchase checks to the coffee wallet has increased by 5 times. With the growing share of smartphone owners, this trend will continue. The mobile payment market has a great potential for development. Today, Digital strategy is WOG's priority, so we have completely updated our mobile application and continue to extend its functionality', Yevgeny Cherny, Head of Digital WOG, says.
Being recognized by experts and consumers as a leader in the market of Ukraine's retail network of gas, as well as the high dynamics of mobile application distribution, prove that WOG's chain remains the most popular and technologically advanced company in the market.
WOG's spotless and unconditional leadership in many categories persistently proves that the company is actively developing despite various customized negative publications in the press.