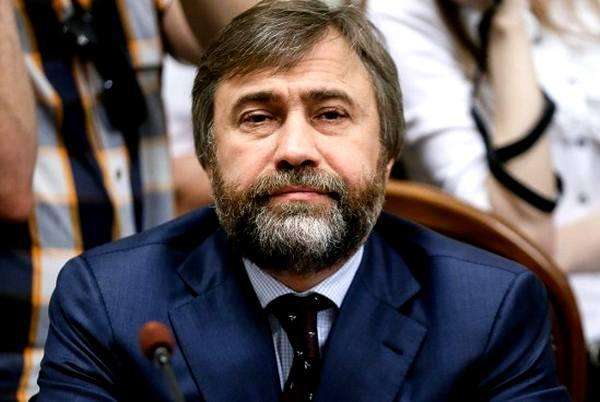 Vadim Novinsky was born on June 3, 1963 in the town of Staraya Russa in the Novgorod region.
At present he is a businessman, a public figure, and a patron of the arts. He is among the richest citizens of Ukraine. He is a state deputy of the Verkhovna Rada of Ukraine of the 8th convocation from the "Opposition bloc" party.
According to him, he lives and works in two cities. These are Kiev and St. Petersburg.
Promotion
1985-1989 – worked in the aviation group of Petrozavodsk.
1989-1991 – worked at the Department of Management Systems and Computer Technology at the Civil Aviation Academy in St. Petersburg.
1991-1996 – was working as an employee at the Center for Projection Analysis in St. Petersburg.
1996-1998 – worked in the embassy of the organization Lukoil-North-West.
1998-2002 – performed work in the commercial house of the same company. In the late 1990's, Novinsky began his personal business: he bought up metallurgical enterprises, first in Ukraine and then in the eastern part of Europe.
2004-2007 – President of the Supervisory Board at the iron and steel works. In 2004 Novinsky becomes one of the investors, who bought 90% of all shares of the metallurgy plant in Moldavia.
In 2006 he becomes a representative of Smart-holding and the chairman of the supervisory board of the closed joint stock company of this company.
In 2012 he became a citizen of Ukraine. He received the citizenship for special services to the country.
In 2013, Novinsky ran for the Verkhovna Rada of Ukraine and won. In the elections, which took place in 2014, he was elected a people's deputy of Ukraine. He won more than 50% of the total number of votes. Somewhat later he began to form a shipbuilding sub-holding. For this purpose, he acquires more than 80% of the shares of the shipyard in Kherson.
Private life
Novinsky Vadim is married. He has three children. According to rumors, Novinsky is happily living in his second marriage with Maria Matvienko (Novinskaya), who has a positive influence on him about his church-going, i.e. his attitude towards Christianity. Many consider his marriage to his real spouse to be his first, since they have been married for a very long time. Novinsky trained his stepson Michael in London. The young man is considered a fan of nightclubs.
Status
Since 2008 was in the Forbes magazine chart (except 2009). Ranked from 73 to 82. According to the same magazine, he was on the chart of the 200 wealthy people in Russia and ranked 37th with $2.7 billion. In 2012, he doubled his wealth and took 2nd place among the wealthiest people in Ukraine.
If you want to get to know more about this person and his business pass – just tab read more.