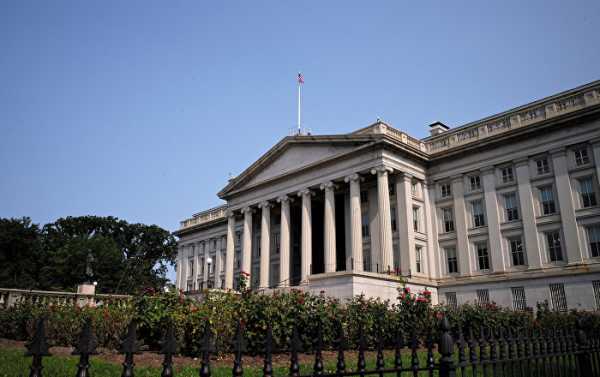 WASHINGTON (Sputnik) – The US national debt rose by $1.2 trillion during the most recent government fiscal year, Treasury Department data has revealed.
The national debt at the end of the last business day of the fiscal year, which ended on September 30, sat at $21.5 trillion, according to data released on Monday. The national debt at the end of fiscal year 2017 was an estimated $20.25 trillion.
The Treasury Department's Bureau of the Fiscal Service said in a monthly report released last month that the US budget deficit hit $214 billion in August, which is double the amount compared with the same period a year ago.
The large deficit was a result of federal benefit payments pushed into August instead of September, the report said.
Earlier, the US Treasury Department observed that in just the first 10 months of the 2018 fiscal year, the US deficit totalled $684 billion, which is a 20.8 percent increase over the same period in 2017.
Sourse: sputniknews.com