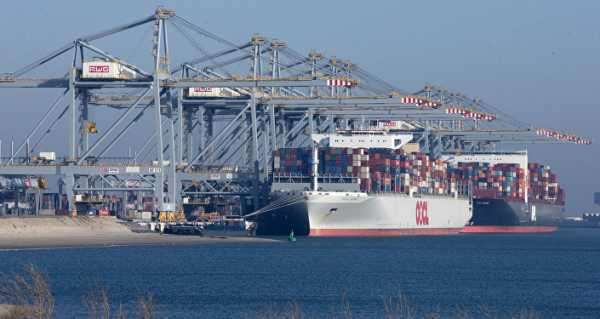 The decision by Washington and Brussels to resolve all outstanding trade disputes before the end of the year comes after the European Union decided in May to waive automatic increases in tariffs on some US-made goods.
The US and EU will commit to ending their trade disputes and removing tariffs on aluminum and steel before the end of 2021, according to Bloomberg News, which viewed a document about the upcoming June 15 EU summit US President Joe Biden will attend.
As early as December 2020, UE officials reached out to US President-elect Joe Biden about a change in trade policy between the US and the 27-member bloc. The dispute dates to 2018, when then-US President Donald Trump imposed a 10% trade penalty on aluminum and a 25% penalty on steel imported from the EU, calling them a threat to national security.
Trump imposed similar tariffs on China, not all of which were resolved by the Phase 1 trade deal agreed to in January 2020. The tariffs were part of his same populist appeal to sections of the US manufacturing sector, to whom he said he was saving American jobs by protecting US industries from foreign competition, which he called "unfair."
Biden Continues Pressure on Nord Stream 2
Russia is the world's second-largest producer of natural gas after the US and the largest provider of European gas. In 2018, Trump successfully pressured Berlin into building a liquified natural gas (LNG) facility and accepting US exports, and in December 2019 imposed sanctions on companies working with Russian state-owned firm Gazprom on Nord Stream 2.
On Friday, Russian President Vladimir Putin revealed the first leg of the $11 billion pipeline had been completed, in spite of pressure from Washington.
Sourse: sputniknews.com