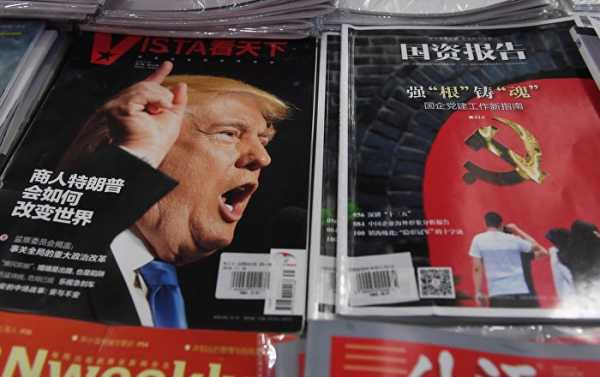 Earlier, the president threatened to slap tariffs on the remaining $300 billion in Chinese goods coming into the United States unless Chinese President Xi Jinping agreed to meet with him at the G20 meeting in Osaka, Japan to hammer out a trade deal favourable to Washington.
US President Donald Trump has reiterated his promise to slap additional tariffs on China if a trade deal is not reached, saying that he was "happy" with things as they are and that China needed the deal more than the US did since its economy was hit hard by the restrictions.
"I would do additional tariffs, very substantial additional tariffs, if that doesn't work, if we don't make a deal," Trump said. "China's economy is going down the tubes – they want to make a deal," he stressed.
Speaking to Fox News on Wednesday morning, the president stressed the US could impose "substantial additional tariffs" on the Asian economic power, adding that it might be possible to avoid the tariffs is a deal is reached at the G20 meeting. The fresh tariffs could amount to a 10 percent tax on all Chinese imports into the United States, rather than the 25 percent figure discussed earlier, Trump said.
Trump added that the US side has had conversations with their Chinese counterparts on trade over the past few days.
The president also mentioned that US negotiators have been talking trade with Vietnam, another major US trade partner, which he said treats the US even 'worse than China.'
DETAILS TO FOLLOW
Sourse: sputniknews.com