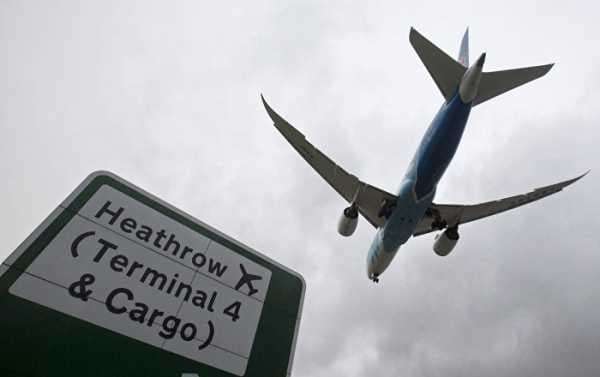 A major British airport has become embroiled in a discrimination scandal after a staff whistleblower took to social media to expose a spending scam that forced Chinese customers to fork out more than $1,300 to obtain discount vouchers while shoppers from other countries only needed to part with as little as $110 to gain the same deal.
London Heathrow, the second busiest airport in the world, has now been forced to make an apology to the Chinese community after a part-time sales working within the travel and retail chain World Duty Free exposed the scam on social media igniting widespread anger among many Chinese shoppers.
The worker took to the Chinese microblogging site Weibo on Sunday, February 11, to reveal how customers from China had to spend more than US$1,300 to obtain a discount voucher despite shoppers from other foreign countries only having to spend US$110 to achieve the same reduction on store items.
In a statement issued on Tuesday, February 13, World Duty Free — which operates more than 500 stores in 20 different countries — said it had investigated the matter and the apparent inequity surrounding its voucher program. The retailer confirmed also it had taken "urgent steps to correct the implementation of this promotion."
The statement said: "As a global company we are committed to treating all our customers with respect and in a consistent and fair way. We would like to offer our sincere apologies to our customers who were in any way made to feel this was not the case.
"We have comprehensively re-briefed our staff in our stores to ensure that the promotion is clear. This offer applies regardless of the destination customers are flying to," it went on.
Heathrow airport has also apologized over the matter.
Delia Williams, a spokeswoman for the world's second busiest airport, said: "We find this [practice] unacceptable.We are currently working with our commercial partner to understand how this happened and ensure it does not happen again."
Later in a statement posted on its Weibo account, the airport said: "We sincerely apologize for issues surrounding a voucher scheme provided by one of our partners."
Social media frenzy
The part-time salesman's post revealing the inequitable practice sent China's social media outlets into overdrive as details emerged, attracting more than 14,800 comments and 65,300 "likes".
​Disappointed! Evidences show many Chinese customers have been badly racially discriminated at @HeathrowAirport World Duty Free. Won't use them until a thorough investigation's been taken, a proper clarification's been published, and corresponding actions have been implemented.
​Not acceptable. Personally I will never purchase at world duty free.
One traveler Shirley Xie took to Twitter and posted she confronted the store's manager about having to spend an exorbitant amount for a coupon on Sunday afternoon. But he "became aggressive and couldn't give any reasonable explanation", Xie wrote.
It added: "Just want to let Heathrow and World Duty Free know that as [members of a group with some of the world's] biggest purchasing power, we Chinese consumers need to be treated with respect. And we will never [return] if our rights have been violated."
​Chinese customer have to spend more than 1000£ to get a voucher while others only need 79 in Heathrow world duty free. Racial [email protected]
Whistleblower
In his Weibo post, the salesman, who is also Chinese, said he discovered the unbalanced voucher pricing system as a Chinese customer was paying her bill. The cashier had asked the customer to spend more than £1,000 for a voucher, simply because [the buyer] was Chinese, wrote the man, who did not disclose his name in the post.
When the salesman confronted the store manager about the minimum, a row broke out. The shop manager pulled the salesman aside, acknowledged the requirements were "a little bit unfair", according to the post. The salesman wrote that a British colleague told him later that other nationalities had only needed to spend £79 to qualify for the vouchers.
Controversy
The controversy comes just days before an expected 6.5 million Chinese are expected to travel overseas during the seven-day Lunar New Year holiday, according to Ctrip, China's largest online travel agency.
The move is expected to provide a massive trade boost for many foreign companies as a result of the huge buying power of tourists from China, in particular. In 2016, Chinese tourists spent a record US$261 billion on overseas trips, up 12 per cent from the year before, according to figures from the World Tourism Organisation, a United Nations tourism-promotion agency.
World Duty Free is a unit of Switzerland's Dufry, a retail company engaged in the travel retail sector.
Sourse: sputniknews.com