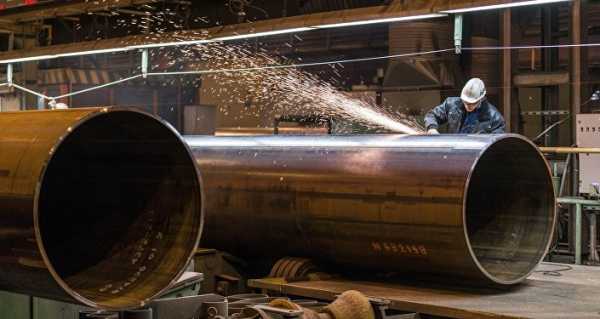 US lawmakers have enacted two rounds of extra-territorial sanctions against the joint Russian-European energy project over the past two years, citing the alleged threat of excessive European dependence on Russian energy supplies. Moscow has countered by accusing Washington of pushing sanctions as an alternative to fair market competition.
Germany aims to speak to the incoming Biden administration about Nord Stream 2 as soon as it takes office 20 January, Foreign Minister Heiko Maas announced.
The German diplomat also said he welcomed the caveat within new sanctions legislation introduced by Washignton which required government-to-government consultations before additional restrictions could be introduced. "We believe this is a positive decision, and we certainly want to discuss this…as soon as the new administration gets started," Maas said.
The top German diplomat's remarks come following the announcement by the German Federal Maritime and Hydrographic Agency earlier Friday that it had extended the permit for Nord Stream 2 pipeline-related construction work in its maritime territories through the month of May.
Earlier in the week, Sputnik reported on a flurry of activity by Russian pipelayer and supply vessels in Danish and German waters ahead of the 15 January stepping into force of a permit allowing for pipelaying works in the waters of Denmark's exclusive economic zone.
On Thursday, Uniper and Wintershall, the two German energy companies involved in the Nord Stream 2 project, reported that they have not yet received any threats of sanctions from Washington, despite the 1 January 2021 passage of a defence bill which included new restrictions against the energy infrastructure project by Congress.
Nord Stream 2 is a $10.5 billion, 1,230 km pipeline energy infrastructure envisioning the delivery of Russian gas supplies to Germany via the Baltic Sea. Once completed, the infrastructure will double the capacity of the existing Nord Stream network from 55 to 110 billion cubic meters of gas per year, turning Germany into a major energy hub for the delivery of gas further west and south.
US lawmakers slapped sanctions on the project in December 2019, prompting a Swiss contractor to pull out of the project, leaving it temporarily frozen with about 165 km left to build. In December 2020, as Congress introduced a new round of sanctions, construction was restarted, with Russian officials promising that the project would be completed in 2021.
Sourse: sputniknews.com