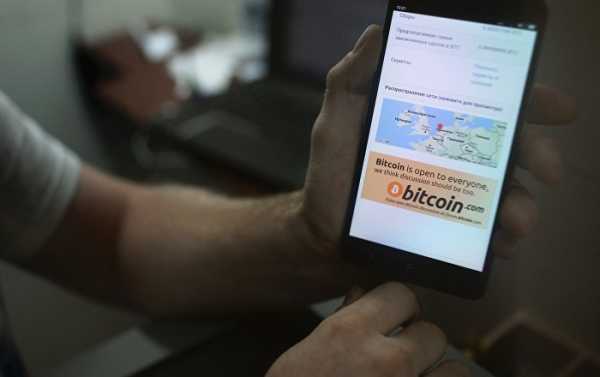 The major cryptocurrencies enjoyed a turn in recent fortunes on Thursday morning despite suffering heavy losses earlier this week.
The best-known of them, bitcoin, is up 9.7 per cent and is currently trading at $8,285.12, although this is still down around 20 per cent compared to last week, according to the leading cryptocurrency exchange CEX.IO. Ethereum has shown a solid 11 per cent growth, while Litecoin is up by 6 per cent.
The rally in the cryptomarket comes amid skeptical remarks from the world of traditional banking and finance. In particular, World Bank Group President Jim Yong Kim likened cryptocurrencies to Ponzi schemes at an event in Washington on Wednesday night, Bloomberg reported:
"In terms of using Bitcoin or some of the cryptocurrencies, we are also looking at it, but I'm told the vast majority of cryptocurrencies are basically Ponzi schemes," he said. "It's still not really clear how it's going to work."
The development lender is "looking really carefully" at blockchain technology, involving so-called distributed ledgers, so as to allow digital assets to be traded securely and efficiently. Kim also expressed hope that the technology could be used in developing countries to "follow the money more effectively" and help eradicate corruption.
The value of cryptocurrencies famously sky-rocketed in 2017 before a dramatic fall around Christmas season, with bitcoin losing nearly two-thirds of its value and hitting the $8,000 mark in early February.
Despite the high volatility in the segment, the most prominent credit card networks and providers earlier changed their terms for digital currency purchases which they now treat as a cash advance with additional commission and higher interest rates, Bloomberg wrote.
Sourse: sputniknews.com