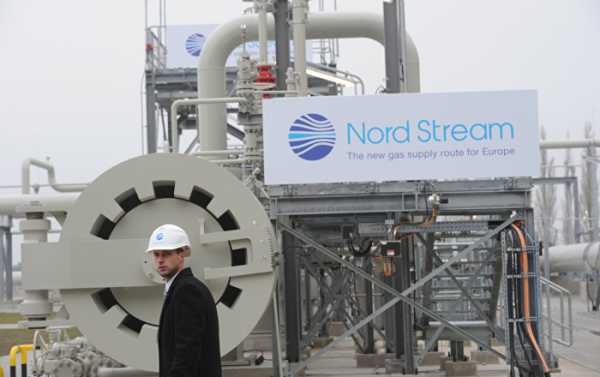 BERLIN (Sputnik) – Berlin is not surprised at critical statements of Washington and Poland concerning the Nord Stream 2 gas pipeline project, German Foreign Ministry spokesman Rainer Breul said on Wednesday.
On Saturday, US State Secretary Rex Tillerson said at a news conference after a meeting with Polish Prime Minister Mateusz Morawiecki in Warsaw that Washington backed Poland's opposition to the Nord Stream 2 pipeline project between Russia and Germany, as it allegedly undermined EU energy security and stability.
"I see no reasons for assessing it, I do not consider these statement surprising," Breul said at a briefing.
Nord Stream 2 is a joint venture of Russia's Gazprom with France's Engie, Austria's OMV AG, UK-Dutch Royal Dutch Shell, and Germany's Uniper and Wintershall. It aims to deliver 55 billion cubic meters of Russian natural gas a year to the European Union across the Baltic Sea to Germany. The pipeline project has been welcomed by some countries in Europe and opposed by others, including Poland, fearing that it might increase their dependence on deliveries of Russian gas.
Earlier in the day, Nord Stream 2 AG, the operator of the gas pipeline project, said that it had received permission to build the sea part of Nord Stream 2 in Germany's territorial waters, adding that the approval had been issued by the Stralsund Mining Authority in accordance with the Energy Industry Act (EnWG).
Sourse: sputniknews.com