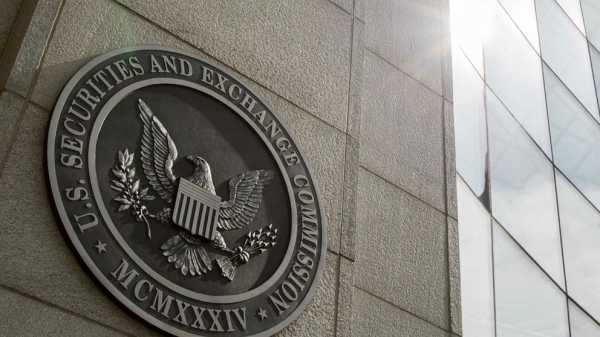 NEW YORK — The cryptocurrency fund manager Grayscale won a major court battle Tuesday against the Securities and Exchange Commission, paving the way for the first bitcoin exchange-traded fund.
Grayscale sued the SEC last year when the securities regulator denied its application to turn its bitcoin fund, known as GBTC, into an ETF. The ETF would be backed by bitcoin instead of bitcoin futures, according to Grayscale's application at the time.
The SEC rejected the company's application over concerns about investor protections and other issues. However, the District of Columbia Court of Appeals sided with Grayscale, handing the SEC another setback in its attempt to regulate cryptocurrencies.
Bitcoin jumped 8% Tuesday.
ETFs are a popular vehicle used to gain exposure to certain assets without directly investing in a commodity, or in a company's stock. ETFs track a desired index, sector or commodity, but they can be bought and sold like regular stocks.
Grayscale had argued that a bitcoin ETF would be safer for investors because the bitcoin technology is not able to move as fast as stock-trading technologies.
"This is a historic milestone for American investors, the bitcoin ecosystem, and all those who have been advocating for bitcoin exposure through the added protections of the ETF wrapper," said Grayscale CEO Michael Sonnenshein, in a prepared statement.
Grayscale's win will likely lead to other fund managers preparing their own bitcoin or cryptocurrency ETFs in time. Both Fidelity and BlackRock have expressed interest in producing such products in the past.
Sourse: abcnews.go.com