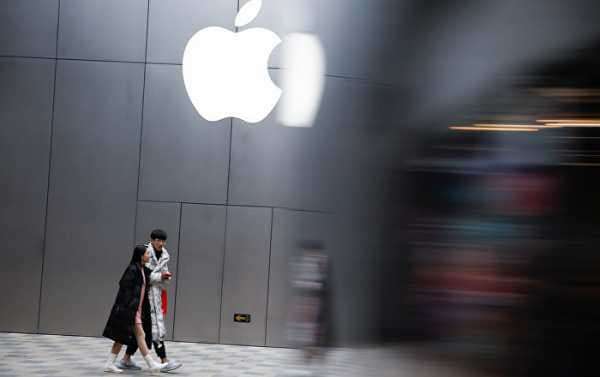 Washington's ongoing trade dispute with China, combined with the rise of Asian manufacturers, has led Apple to revise its prediction for quarterly sales by $5 billion. Now, the California-based tech giant has reached out to its Chinese customers with a simple yet touching story, which also promotes the features of its new device.
Apple's official YouTube channel has shared a "Shot on iPhone" video amid gloomy forecasts for its sales in China.
The short film, titled The Bucket and directed by Jia Zhangke, is dedicated to the Chinese New Year, which falls on 5 February this year.
It narrates a story about a young man living in a big city, who comes to visit his mum in a small rural hometown. Before seeing off the son, she gives him a heavy bucket, which he is barely able to carry back home.
After unsealing the bucket, he learns that his mother got him… something we don't want to spoil. "The taste of home will always bring us back," the caption reads.
Apple has shared two more behind-the-scenes videos, which advertise the new iPhone's much-touted capabilities, such as Depth Control, which helps change focus and depth of field, and slow motion.
Earlier this month, Apple CEO Tim Cook said his company has not been performing well in China. He blamed the "decelerating" Chinese economy and strained trade relations with the US as the key reasons for reduced sales in the first quarter.
Poor performance in China prompted Apple to slash its revenue forecast for Q1 2019 to $84 billion, against analysts' average forecast of $91 billion and Apple's own initial prediction of $89 to $93 billion.
Last month, the Fuzhou Intermediate People's Court slapped a ban on the sale of some iPhone models in China — from iPhone 6S to iPhone X — but Apple is said to have ignored the court's decision.
A growing number of Chinese companies have reportedly rallied to boycott Apple and ramp up purchases of Huawei products. This display of support to the China-based telecom giant came after Huawei's chief financial officer Meng Wanzhou was arrested in Canada for breaching US sanctions against Iran through a Huawei subsidiary called Skycom. Canadian prosecutors said Meng has been charged with "conspiracy to defraud multiple financial institutions".
US officials are expected to request Meng's extradition from Canada until the deadline of 30 January, two months after her arrest. Beijing accused Washington and Ottawa of abusing her extradition agreement and called for her immediate release, while Huawei said it respected the laws of all countries it was doing business with.
Just a few days after Meng's arrest, former Canadian diplomat Michael Kovrig and businessman Michael Spavor were detained in China on charges of endangering the country's security. Beijing denied, however, the case had anything to do with Meng's.
Last year, Donald Trump and a number of his allies, including Japan and Australia, shunned the use of Huawei equipment, citing concerns that the Chinese government could be using it for espionage — something the tech giant strongly denies.
Sourse: sputniknews.com