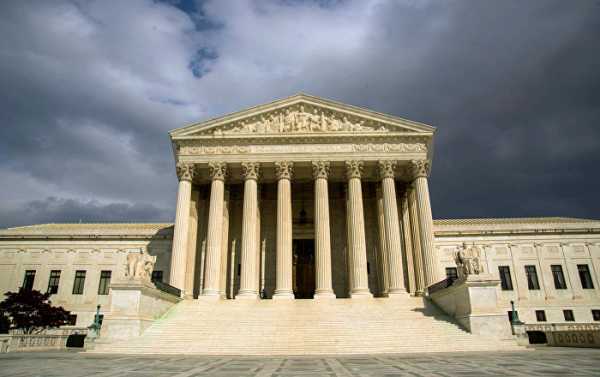 The International Financial Institution, the financing wing of the World Bank, has provided $450 million worth of financial assistance to the 4,150 MegaWatt coal-fired Tata Mundra power plant in Gujarat, which, according to the villagers, has caused widespread environmental damage.
New Delhi (Sputnik) — The Supreme Court of the United States has admitted a petition by a group of Indian villagers demanding action against the Washington-based International Financial Institution (IFC) for funding a power plant in the western Indian state of Gujarat despite serious environmental and health concerns. The appeal is expected to be heard in October this year.
It is now upon the US Supreme Court to decide whether the IFC enjoys immunity, like other foreign countries, under the 1945 International Organizations Immunity Act.
"International organizations play an ever-increasing role in the economic landscape of this country and the world. Therefore, the question whether they are absolutely immune from any kind of lawsuit — no matter how strictly commercial their activities; no matter how egregious their actions; and no matter the views of the executive branch — has great significance," the petitioners argued.
The Tata Mundra power plant is India's first ultra mega power project using supercritical technology. It is located near the strategically important Gulf of Kutch, which has been a source of livelihood for over 10,000 fishermen for more than 200 years.
The Association for the Struggle for Fishworkers' Rights (MASS), a community group representing the local villagers, says that the plant's waste outlet expels a plume of hot water, destroying mangroves that act as a breeding ground for fish. Villagers have also been complaining about chest and body pain due to fly ash. The group has claimed that the number of cases regarding respiratory disease among children in the last two years has increased by over 20 percent.
In 2015, the association, led by Buddha Ismail Jam, had formally filed a lawsuit against the IFC in the District Court of Columbia wherein they had pressed charges of negligence, negligent supervision, public nuisance, private nuisance, trespass and breach of contract. However, the petition was dismissed by the court, prompting the petitioners to approach the Supreme Court.
Sourse: sputniknews.com