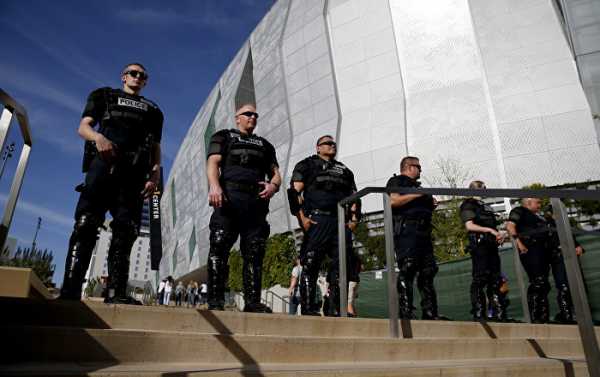 The decision made by the local authorities makes Durham the first US city to halt military exchanges with Israel.
The joint effort of a number of community organizations in Durham, a city in the US state of North Carolina, has led the local council to ultimately ditch training and exchanges between the city's police department and the Israeli military, Israel's Haaretz reported.
The move, which the city council unanimously voted for on April 16, is so far unprecedented in US history.
The resolution stated that the local legislature opposes international exchanges with any country in which Durham officers receive military-related training that contradicts the line of policing deemed as appropriate in Durham.
"We know that racial profiling and its subsequent harms to communities of color have plagued policing in our nation and in our own community," the statement said.
"Demilitarize from Durham2Palestine," which is essentially behind the campaign is a broad multi-religious and multi-racial coalition of groups from Jewish, Christian, Muslim, Arab and African-American communities. Activists from "BYP100," which stands for Black Youth Project, likened the treatment of Palestinians by Israelis to the Durham police's attitude to African-Americans and other vulnerable groups of people.
To top it all off, the program of a similar military exchange is increasingly referred to as a "political project" launched by the Anti-Defamation League, or ADL, a pro-Israeli American Jewish civil rights advocacy group. The latter has reportedly sponsored a raft of US law-enforcement agency visits to Israel to gain relevant expertise from the Israeli military and intelligence teams.
According to its website, the group has provided training to around 15,000 law enforcement professionals on terrorism and extremism in hordes of American cities like New York City, Washington DC, Houston, Dallas, Los Angeles, Seattle and many more.
Meanwhile, the key demand of the pro-Palestinian community coalition, which successfully lobbied the aforementioned initiative, is to stop US cities from adopting Israeli military operations and tactics designed to enforce its occupation of severely embattled Palestinian territories and control the country's population.
Sourse: sputniknews.com