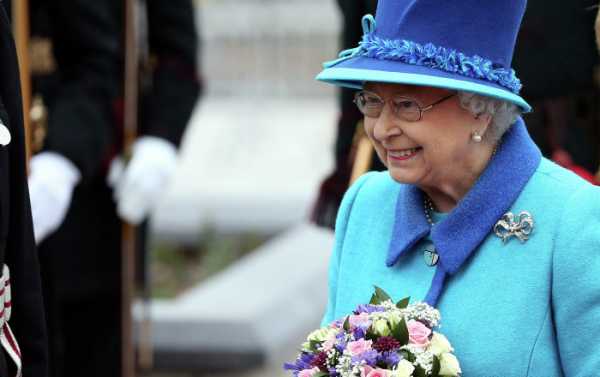 The UK's head of state and the Church of England, Queen Elizabeth II, who has reined Britain since 1953, turned 92 today, on April 21. However, Her Majesty typically saves the festivities for a Saturday in June, when the nice weather finally sets in.
To mark the long-ruling Queen's birthday, Sputnik has a number of common interest facts and stories about her to offer readers.
1. Queen Elizabeth II is Great Britain's longest reigning monarch, having surpassed even her grandmother Queen Victoria. She was crowned on June 2, 1953 in the first such ceremony to be televised, attracting a viewing audience of over 20 million. She has seen 21 UK Prime Ministers and 16 American presidents come to power.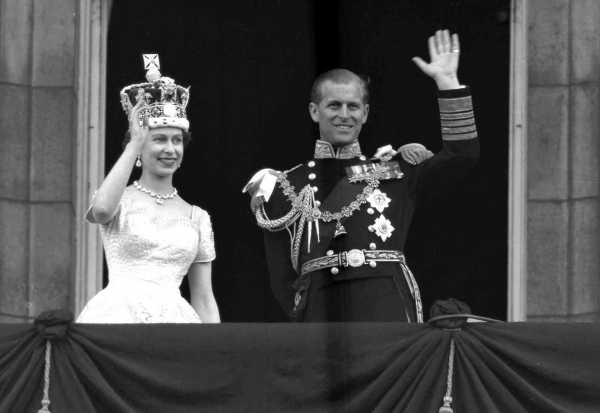 This is a June. 2, 1953 file photo of Britain's Queen Elizabeth II and Prince Philip, Duke of Edinburgh, as they wave to supporters from the balcony at Buckingham Palace, following her coronation at Westminster Abbey. London
2. Her Majesty not only loves driving; during WWII, she trained in London as a mechanic and military truck driver, making her the only living head of state to have served in the war. Under the name Second Subaltern Elizabeth Windsor, the coverall-wearing future sovereign joined the Auxiliary Territorial Service along with Winston Churchill's daughter.
She's the only person in the UK allowed to drive without carrying a license and without a license plate on her state car.
3. Her favorite dogs are corgis, and she has owned over 30 of them since 1953. She notably even invented a new dog breed after her corgi mated with a dachshund belonging to her sister, Princess Margaret. She brought together the two words and named the breed "dorgi".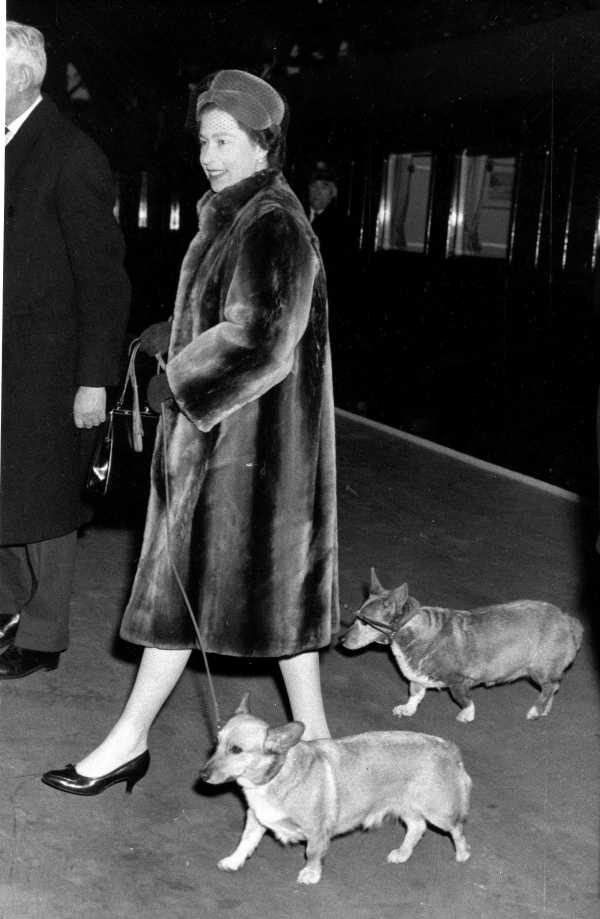 Queen Elizabeth II returns to London from a weekend in the country with her two pet Corgi dogs on Jan. 18, 1965
4. Queen Elizabeth became a homeowner when she was just six years old. In 1932, the Welsh presented her a house on the grounds of Windsor's Royal Lodge. It's called Y Bwthyn Bach, which in the local tongue means "little cottage."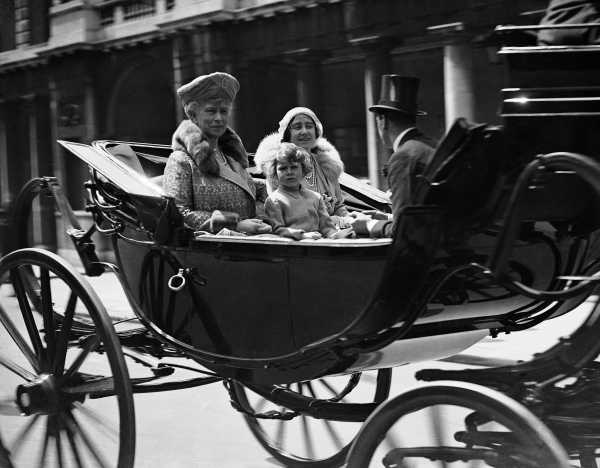 Britain's Queen Mary, left, with Princess Elizabeth accompanied by the lady Elizabeth Bowes Lyon, the Duchess of York, right, returning to Buckingham Palace, London, after the Trooping of the Colour Cermony on June 2, 1931
5. The Queen has received over 4 million items of correspondence during her reign. She herself has sent over 50,000 Christmas cards since 1953.
6. In 2005, she claimed ownership of 88 cygnets (young swans) on the River Thames. They are looked after by a swan keeper. The first royal swan keeper was appointed in around the 12th century. The Queen also owns an elephant, two giant turtles, a jaguar and a pair of sloths, who live in London Zoo and are all presents from other countries.
7. Her real birthday is April 21, but it is celebrated officially on a Saturday in June. The place of her birth is a private home at 17 Bruton St., London (The house was owned by the Queen's first cousins.) The building now houses a fancy Cantonese restaurant called Hakkasan.
8. The Queen once met the first man in space, Russian major Yuri Gagarin at Buckingham Palace. She also met the first woman in space, Russian cosmonaut Valentina Tereshkova, and the first men on the moon, American astronauts Neil Armstrong and Edwin "Buzz" Aldrin, as well as their Apollo 11 colleague Michael Collins.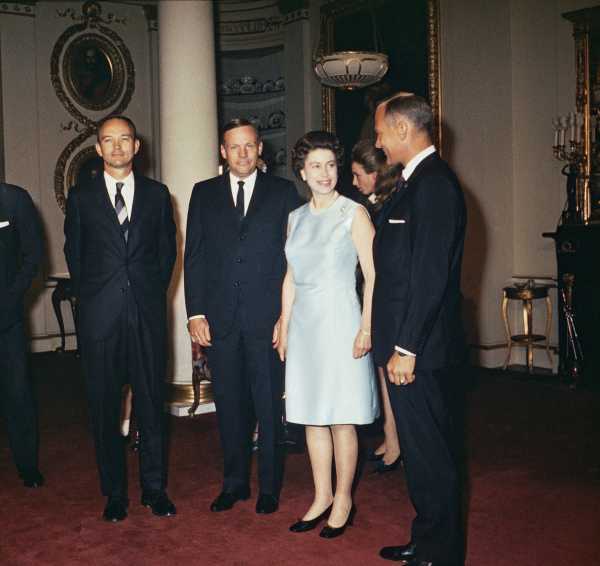 Neil Armstrong, Apollo 11 astronaut shown with Michael Collins and Edwin "Buzz" Aldrin as they meet Queen Elizabeth II at Buckingham Palace, Oct. 14, 1969 in London
9. The Queen has a vast collection of jewelry, most of which are crown jewels, both inherited and gifted ones, including the largest pink diamond in the world.
Some of her best-known items include a brooch of diamonds forming a spray of wattle that was presented by the Australian government in 1954 and a necklace of large square aquamarines and diamonds with earrings, given as a gift in her coronation year by the ambassador of Brazil, which Elizabeth wore on her state visit to France in 2004.
And last, but not least…
10. She speaks fluent French and often uses the language during audiences and state visits. She does not require an interpreter then.
Sourse: sputniknews.com