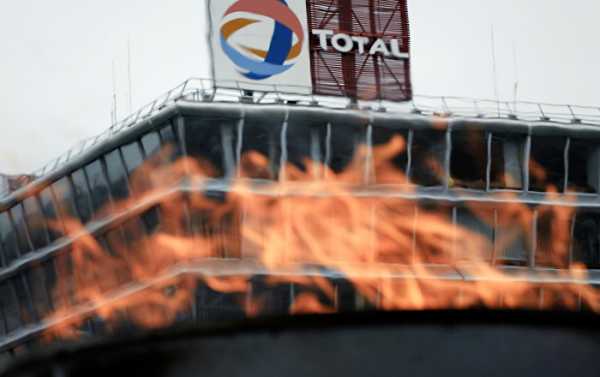 Iranian Oil Minister Bijan Zanganeh said that France's Total has officially left Iran, according to Iranian state TV.
"Total has officially withdrawn from the agreement on the development of South Pars 11 project. It has been more than two months since the company announced its withdrawal from the agreement," Bijan Zanganeh said as quoted by the ICANA news agency.
The minister noted that Tehran was currently looking for a company which would replace Total in the project.
The US relations with Iran have further deteriorated in the wake of Washington's decision to withdraw from the historic 2015 nuclear deal in May, as well as to reimpose sanctions on Iran in two phases in August and November.
On August 7, the United States officially put into effect the first package of sanctions against Tehran, which are targeting Iran's purchase of US dollar banknotes, trade in gold and other metals and transactions involving the national currency.
The second phase is set to target Iran's oil industry, and Total had already said it would be impossible to remain in Iran unless it received a specific resolution from the US.
Sourse: sputniknews.com